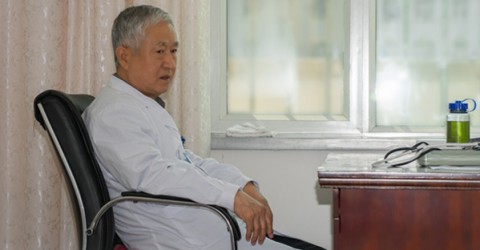 Yes, this is sad. Science is a fleeting thing and very few people who worship the contemporary system, want to hear the message that we are promoting. It would greatly impact revenue and that is what commands most attention. It's all about wealth for the few instead of health for the many.
This BBC News report[1] is especially incredible because our study, The China Project, was awarded first prize IN CHINA by the Chinese government among 111 entries for the 20-year period of 1978-1997 as the most important study in preventive medicine in China for that period.
Moreover, our 2005 book The China Study was read by the Minister of Health himself just before becoming minister in 2007 and he was responsible for my trip to give lectures in China that same year. I also was on national TV in China three times, the last said to have caused a 20% drop in dairy futures in the Shanghai market upon my comment on dairy.
Meanwhile, osteoporosis is now rising rapidly and costing the government almost $10 billion to treat—here in this BBC report, it seems that breast cancer is rising as well, both of which I forewarned my Chinese audiences about in 2007.
I saw firsthand the emergence of the dairy industry in China and now we see the consequences. Can we ever learn?
References
Hatton, C. Can China tackle soaring cancer rates? BBC News (2014). http://www.bbc.com/news/world-asia-china-29610059