Have you ever heard someone say, "I haven't had a cold in [insert large number] years since changing my diet!" Have you said this before? If you travel to events with groups of people following any particular diet, you are likely to hear the claim that since following the diet, they have not gotten any of their formerly common ailments. No colds, no flus, not hardly anything! I know I have heard this experience described many times from people following an exclusively plant-based diet and I suspect it's not an uncommon claim among other groups. Perhaps the 'primal' or paleo diet groups or the low-carb diet groups also feel improved immunity? But is there evidence beyond the impressions that changing your diet means no more colds?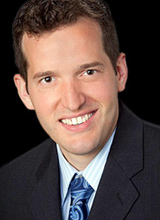 Thomas M. Campbell, MD
is the executive director of the T. Colin Campbell Center for Nutrition Studies.