t's that time of year again. Many of us wake up and go to work in the dark. We work all day and return home in the dark. With the days getting shorter and the weather turning cold, we turn our attention to vitamin D supplementation in the feature article of this month's newsletter. Questions I typically field from patients range from: do I need to be concerned about getting enough? How much do I need? And who in particular is at risk of deficiency?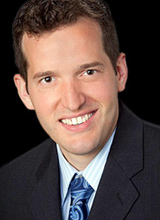 Thomas M. Campbell, MD
is the executive director of the T. Colin Campbell Center for Nutrition Studies.