Morbid Obesity Solution: A Long-Term Plant-Based Case Study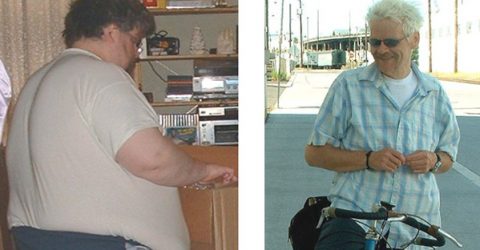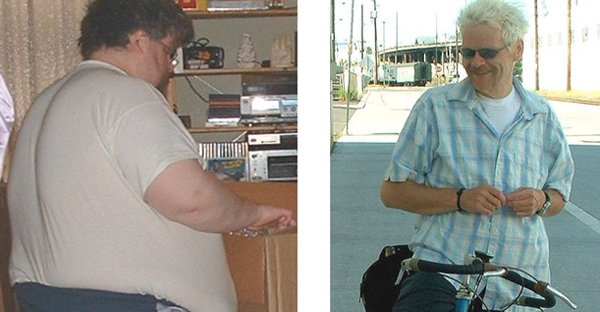 The morbidly obese comprise the fastest growing weight group in America. According to the NIH (National Institutes of Health) about 6.6 percent of the American population is now morbidly obese, defined as a Body Mass Index (BMI) greater than 40. Between 2000 and 2010, the prevalence of a BMI over 40 (type III obesity) calculated from self-reported height and weight increased by 70%. The prevalence of BMI over 50 increased even faster.
These very heavy people are burdened with carrying up to hundreds of pounds of extra weight. For example, a 5 ft. 5 in. woman, considered to be at normal weight between 115 and 149 pounds, would be morbidly obese at 241 pounds. That's just entry level for this rapidly expanding weight category. There are those who weigh in at more than 600 pounds. You can look up your BMI online.
The life expectancy of the morbidly obese plummets as their weights rise. Carrying this much extra fat interferes with basic physical functions such as breathing or walking. At ultra-heavy weights, there are greater risks for illnesses including diabetes, high blood pressure, sleep apnea, gastroesophageal reflux disease (GERD), gallstones, osteoarthritis, heart disease, and cancer.
Sadly, weight-loss outcome research does not show successful long-term results for people this heavy who have not had bariatric surgery.
Case Study – Scott Cutshall
Remarkably, Scott Cutshall has done the deed. At 501 pounds, 5 feet 11 inches, he had been given six months to live by his doctor and told that he had only a 50-50 chance of surviving bariatric surgery. Imprisoned in his house by his weight, he was inspired by the physical grace of a passing bike rider. That glimpse changed his life. With the cooperation of his wife and 14-year-old daughter, Scott lost 320 pounds, going from 501 pounds in 2005 when he was 42 to less than 168 pounds in three years and three months. In the first four months, he dropped 61 pounds. He has maintained a weight of 170, varying no more than 3 pounds for eight years. Amazingly, he continues to accomplish this without feeling deprived or hungry.
He attributes his unique success to being resolute and stubborn and having an excellent support team. Here's how he does it.
He eats the same menu every day, which he devised by himself to suit his palate, with minor variations. There are no days off. He and his wife estimate that he eats about 1,000 to 1,200 calories per day.
He starts with a bowl of breakfast soup: raw vegetables such as fresh tomatoes, celery, green beans, carrots, chick peas simmered in water with spices such as cumin and chili. Breakfast also includes a banana and espresso.
Then he is off for a bike ride. At his peak of exercise, he reached 53 miles per day, but when he started he needed a custom-made bike, one that his weight would not crush. At first he could only go a few feet, then around the block and then a mile. Now, because he is busy, he rides less but walks about 6 or 7 miles per day.
Lunch is a vegan hummus wrap with 1 tablespoon of homemade hummus and dinner is a mega salad. He makes his own hummus and a dressing with 1 tablespoon of olive oil, water, dried herbs and red wine or balsamic vinegar.
Scott cautions that you need the support of your family. If you come home and your family is shooting heroin or crack, you can't quit. Unhealthy food is an addiction.
When I asked him what he does when he gets cravings, he said, "I just remember the food in my mind," adding, "Diets are temporary. They are inherently poison."
The caloric and exercise requirements of a massively reduced person are not the same as a person who has been the same normal weight all along. That's because the reduced body chemistry is dramatically altered than that of the person before the weight loss.[1]
Nonetheless, there is hope for the morbidly obese. The National Weight Control Registry that tracks 10,000 people who have lost at least 30 pounds and kept if off for at least one year has an anonymous record of 50 morbidly obese people who reported that they had reached normal weight and stayed there for more than five years when they signed on to the registry.
Weight loss of this magnitude and longevity is rare, but for weight loss of any amount we can study the successful to learn how to do it. Even if your weight loss needs are not so extreme, no matter what the composition of your diet[2], it is the relationship between calories eaten to calories burned that determines your weight.
References
Russell, Roberta. "Report on Permanent Weight Loss." Columbia University Academic Commons (2016): 62-63.
Russell, Roberta. "Report on Permanent Weight Loss." Columbia University Academic Commons (2016): 78-80.
Copyright 2019 Center for Nutrition Studies. All rights reserved.