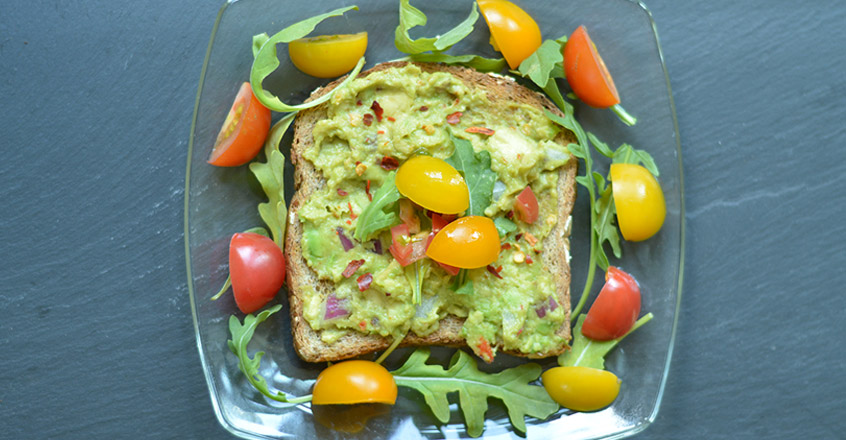 1 Tbsp onion, finely chopped
3-4 slices whole grain bread, toasted
1 Peel the avocado and remove the seed. In a small bowl, mash the avocado. Add the onion, salt and crushed red pepper and mix to combine.
2 Spread two tablespoons of the avocado mixture on a piece of toast. Repeat with remaining mixture.
3 Garnish to your taste. Some garnish suggestions are salad greens (such as arugula), fresh cilantro, diced tomatoes and lime slices.
Copyright 2021 Center for Nutrition Studies. All rights reserved.