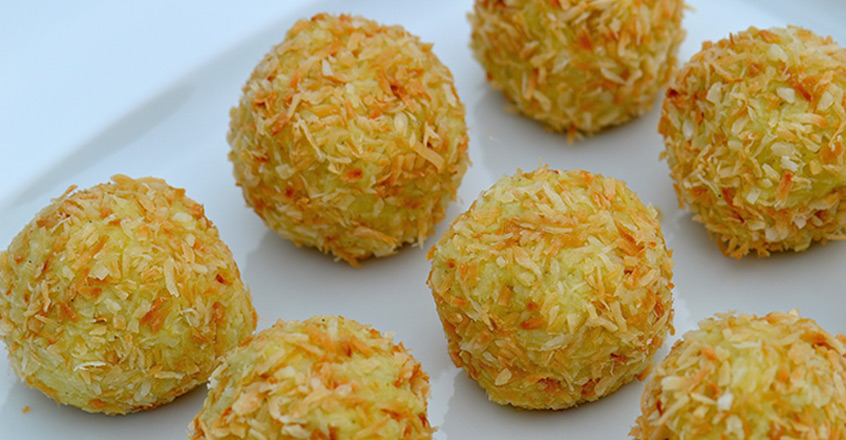 What You'll Need
---
¾ cup toasted shredded coconut
How to Make It
---
1 In a small size pot, cook the pineapple juice, mango, bananas and vanilla at medium low heat for 5 minutes.
2 Scrape the seeds from the vanilla bean into the pot and discard the bean, then cook for two more minutes.
3 Put the ingredients in the pot and the 4 cups of shredded coconut inside a food processor with an S blade and process until you have a smooth but firm mixture.
4 Allow the mixture to cool down for about 1-2 hours, then using a small ice cream scoop or a spoon place a small amount in your hands, roll it into a ball before rolling it on the toasted coconut.
5 Repeat the process until all your coconut bites are rolled up, bet you can't eat just one!
Copyright 2022 Center for Nutrition Studies. All rights reserved.