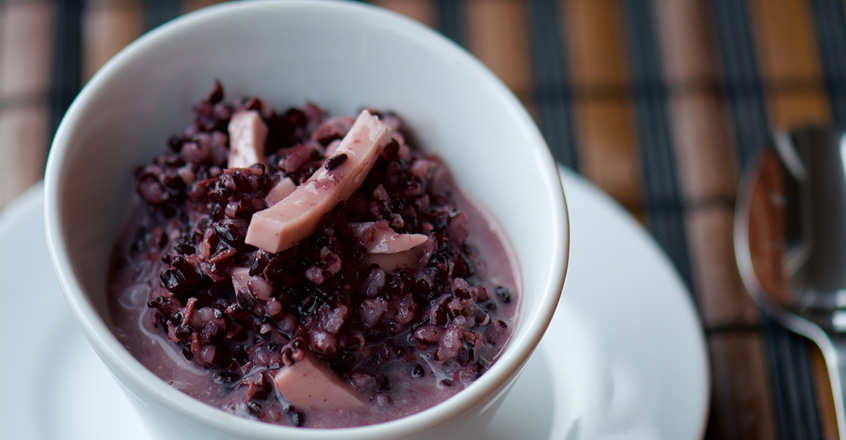 What You'll Need
---
2 cups forbidden black rice
1 cup shredded coconut, toasted
How to Make It
---
1 Bring the rice, ginger and apple juice to a boil. Reduce the heat to low, cover the pot and cook at low heat for 1 hour.
2 Open the young coconut and pour the water in a container. Take a spoon and scoop out the coconut pulp. Cut it into strips and add it to the coconut water.
3 When the rice is done, add the rest of the ingredients to it and mix well. Allow it to cool for an hour, then refrigerate for 8 hours before serving.
Copyright 2022 Center for Nutrition Studies. All rights reserved.