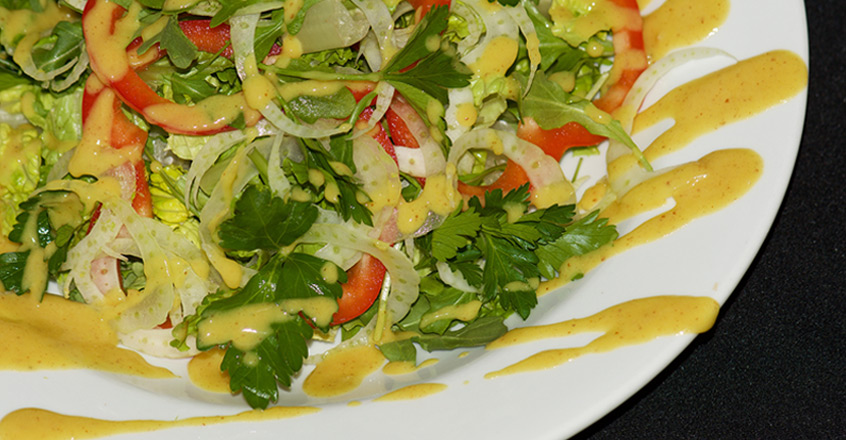 What You'll Need
---
½ cup stone ground mustard
How to Make It
---
1 Preheat your oven to 350 degrees F. Peel the parsnips and cut them into 3-4 inch long strips, then place them in a baking pan. Rough chop the shallots and add them to the parsnips. Pour ½ cup of the vegetable broth over the parsnips. Cover the baking dish with aluminum foil, then place in the oven for 45 minutes.
2 In a small pot cook the dates and water over low heat for 20-25 minutes. Mash the dates as much as possible during the cooking process in order to extract as much flavor as possible. Strain the date pulp out and save the liquid.
3 In a high speed blender, combine the roasted parsnips, date water, the mustards and blend until smooth. If the dressing is too thick add a bit more water.
Copyright 2022 Center for Nutrition Studies. All rights reserved.