Roasted Red Kuri Squash and Pineapple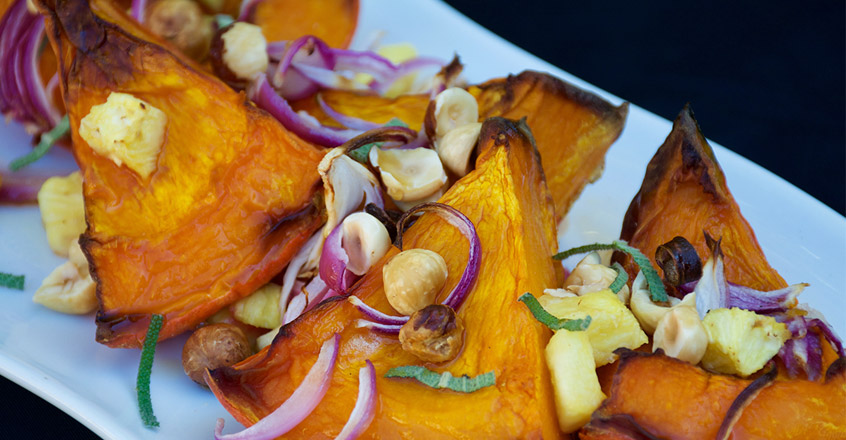 1 Red Kuri squash (about 4 lbs)
1 Preheat convection oven to 350 degrees F or preheat a regular oven to 400 degrees F.
2 Cut the squash in half and remove the seeds. Cut each half in half again so you end up with 4 half moon shaped quarters. Cut each quarter into wedges about 2 inches wide. Place your squash on a baking tray lined with parchment paper and roast until 75% soft (about 18-20 minutes).
3 While the squash cooks in the oven, peel and cut the red onion into strips. Peel and dice the pineapple. Put the hazelnuts on a small baking tray and put them in the oven for 5 minutes. Allow them to cool down before you rub the skins off.
4 When the squash comes out of the oven add the onion and pineapple and roast for another 10 minutes. Large chop the sage, then mix all ingredients before serving.
Copyright 2020 Center for Nutrition Studies. All rights reserved.