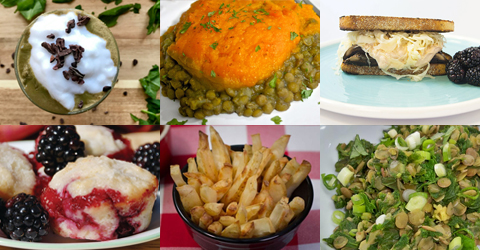 St. Patrick's Day occurs every year on March 17th and is a long standing holiday to honor the patron saint of Ireland, St. Patrick. According to History.com, "What began as a religious feast day in the 17th century has evolved into a variety of festivals across the globe celebrating Irish culture with parades, special foods, music, dancing, and a whole lot of green."[1] It truly has become a day to feast and drink. Traditional Irish dishes contain meat and dairy, yet also focus on roots and vegetables such as potatoes, cabbage, kale, carrots, and onions. Sweeter dishes may contain apples, oats, seeds, or berries.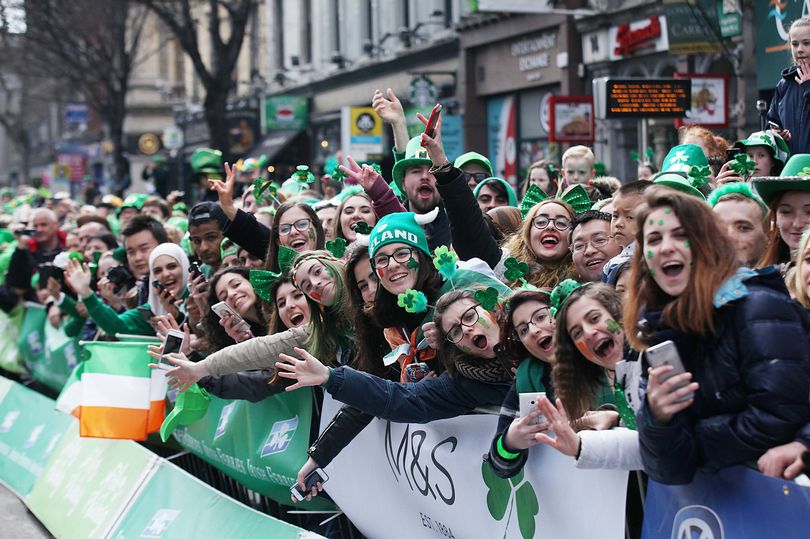 Scene at a St. Patrick's Day parade in Dublin
Throughout Ireland's history there have been food shortages, including the Great Famine of 1845. During these shortages Irish cuisine actually focused on vegetarian meals.[2]
In present day Ireland there has been a shift towards healthful eating with 5-10% of the population following a vegetarian diet.[3] One of our Plant-Based Nutrition graduates, Emily Dreeling from Ireland, reflects on her childhood where her dad taught her that meat is best thing on the plate. After learning more about nutrition she says, "It will now be my turn to stop my dad in the throes of his Sunday dinner, and begin educating him as to why, with absolute certainty, meat is the last thing that should ever be on anyone's plate."
There are a few 'accidentally' vegan traditional Irish recipes, but there are even more plant-based options being created by plant-based chefs. We compiled this plant-based St. Patrick's Day menu so that you can feast on healthy and delicious Irish inspired dishes. In Ireland when you toast a drink at a meal you will hear the word "Sláinte!" It is a Gaelic term that literally means "Health!" Have a healthy and happy St. Patrick's Day!
St. Patrick's Day Soups & Stew
Bean Stew With Parsnip Mash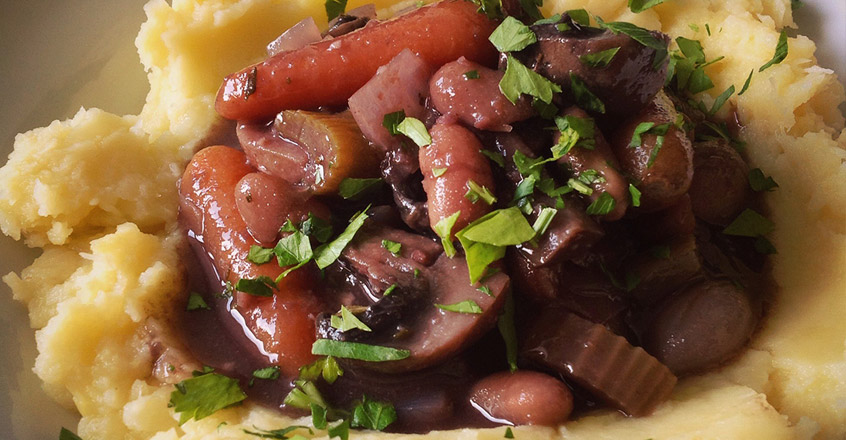 This recipe is a vegan take on a classic beef stew recipe. Traditional beef is replaced with hearty Mayocoba beans.
Cabbage Soup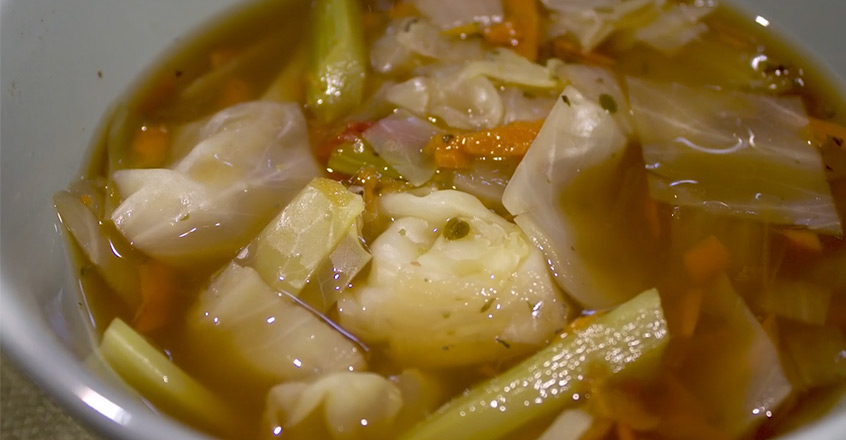 Tomato paste is the secret ingredient in this plant-based cabbage, carrot and celery soup.
Creamy Potato Soup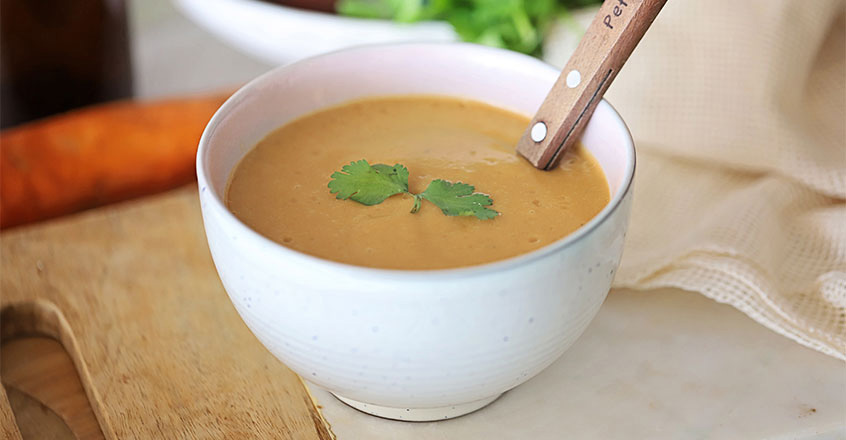 This creamy potato soup is quick, easy, healthy, dairy-free and delicious.
St. Patrick's Day Meals
Lentil Butternut Squash Shepherd's Pie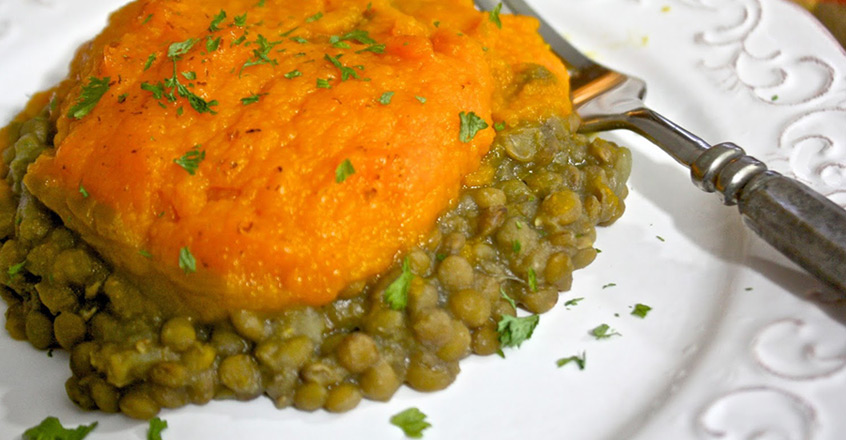 Hold onto your tastebuds! Because this casserole is just loaded with flavor. It is easy to make and has very few ingredients.
Irish Potatoes With Cabbage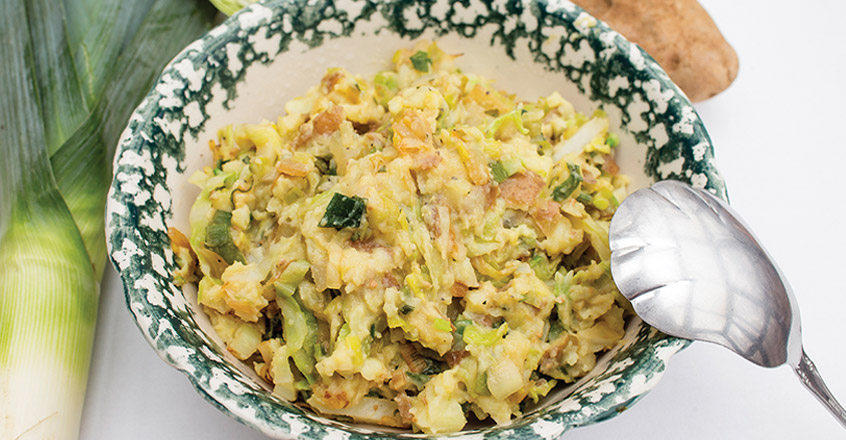 Hearty mashed potatoes with cabbage and leeks, this dish is a meal by itself!
Vegan Reubens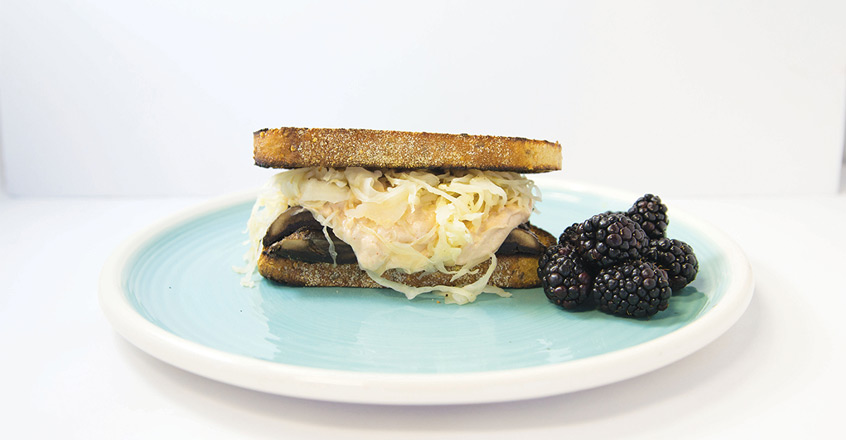 If you are not fans of mushrooms, try using eggplant or zucchini slices instead.
---
St. Patrick's Day Sides
---
St. Patrick's Day Desserts
Mocha Mint Vegan Shamrock Shake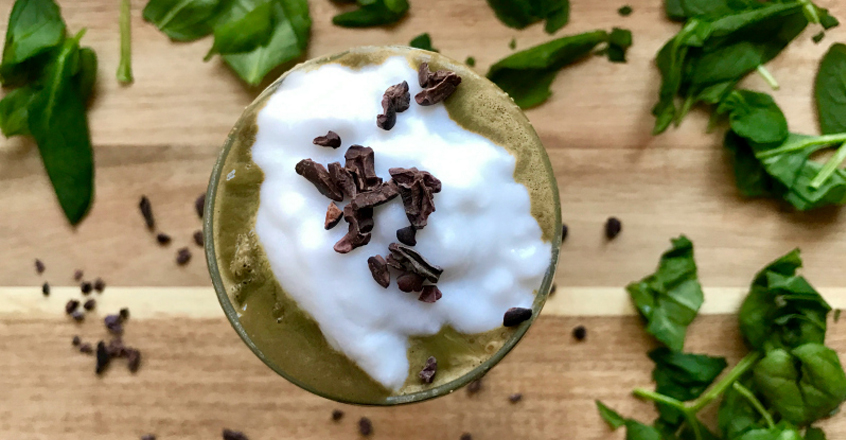 Why have a regular shamrock shake when you can have a coffee and chocolate-infused, plant-based shamrock shake?
Apple Oatmeal Muffins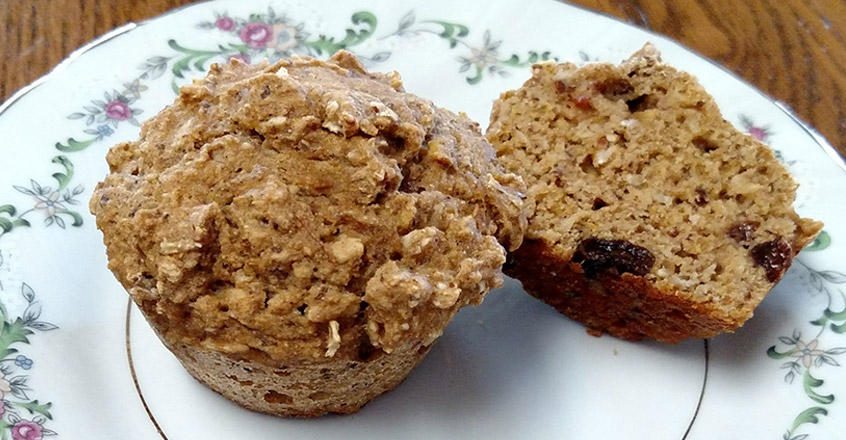 Deliciously moist apple muffins made with oatmeal and whole wheat pastry flour.
Blackberry Lemon Tea Cakes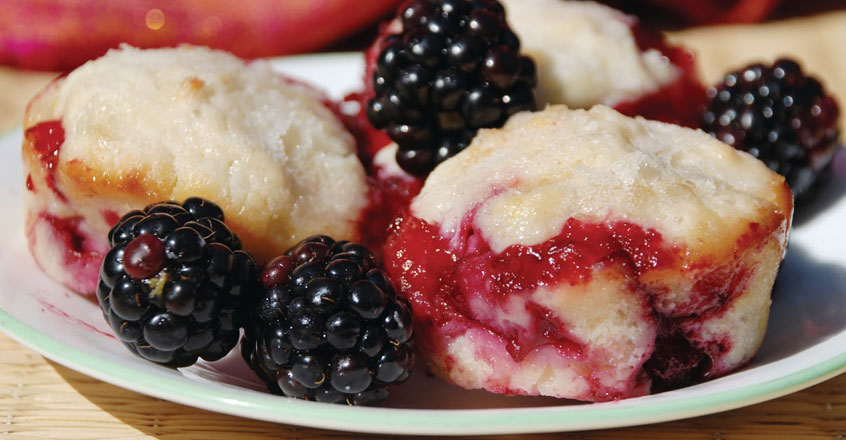 These tea cakes are delicious and can be served at breakfast or as a dessert.
References