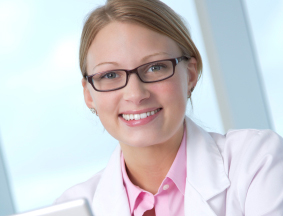 Some clinicians have fully integrated their passion for nutrition and lifestyle counseling into careers. Though daunting, some of those making the leap are thriving, and we will profile successful practices from the 'how to' perspective. How do you make a living doing this? How do you market the idea, and to who? What facets of a lifestyle-oriented business are important to financial success and to your sanity?
Featured Profiles
Let us know if you have a practice integrating optimal nutrition and would like to be profiled. Submit the form below to apply for a free profile. Applicants who are selected must answer a series of required questions and submit a photo. View a practice profile.
Register for a Practice Profile
The information contained in the "Practice Profiles" is supplied with the understanding that no discrimination is intended and no endorsement by the T. Colin Campbell Center for Nutrition Studies is implied.
The information is offered as a free service to website visitors, and in no way is intended to substitute for medical advice. Reference to practitioners on this website is not intended to be an endorsement to the exclusion of others which may be similar. Website visitors who choose to contact these practitioners assume all responsibility for using their services.
The T. Colin Campbell Center for Nutrition Studies has no direct contact with these practitioners and cannot vouch for their experience or skill. The views contained herein do not necessarily reflect those of the T. Colin Campbell Center for Nutrition Studies.