Since I was little, I always tried to follow a "healthy" lifestyle. However, as long as I can remember, I have suffered from terrible stomach pain, heartburn, and other digestive issues. These health problems would make me cry and repent from all the sins I could've had at such a young age. I went through different phases in terms of what healthy meant to me. The first phase began in high school. Back then, to me, healthy was no soda, no fried food, no alcohol, and no smoking. However, during my junior year, I had to stay after school to work on projects or lab work and only had 30 minutes to find myself something to eat for lunch. Unfortunately, I did not make the smartest decisions with regard to food those days. I would go to the nearby McDonald's and get a Quarter Pounder with french fries and soda and come back to school just in time. Even thinking about it gives me chills. Looking back on myself at that age, my friends and family wouldn't recognize me, and neither would I.
In a couple of months, I shed 20 extra pounds and got a boost of energy.
My second phase started in college. I had presumably gotten more knowledgeable about nutrition. I decided to eat less red meat, more chicken and fish, no fast food, and switched from cow's cheese to goat's cheese and from pork ham to turkey ham.
It wasn't until 2006 that I was diagnosed with gastritis and later with GERD. I also had terrible constipation, which I thought was hereditary since most of my mom's family struggles with digestive issues. My mom even had surgery because of bouts of severe pain, constipation, and bloody stools. Throughout the years and even before I started school, doctors prescribed me omeprazole, ranitidine, Maalox (and other antacids), Nexium, among other medications. They told me to stop eating junk food, fried food, soda, and caffeinated coffee for a month, also instructing me to always take my medication. Before their advice, I had already given up fried food and soda and ate almost no junk food. So I didn't need to change much. But I did start drinking decaf coffee instead of regular coffee and continued taking my medication. Regardless, I still felt sick and helpless.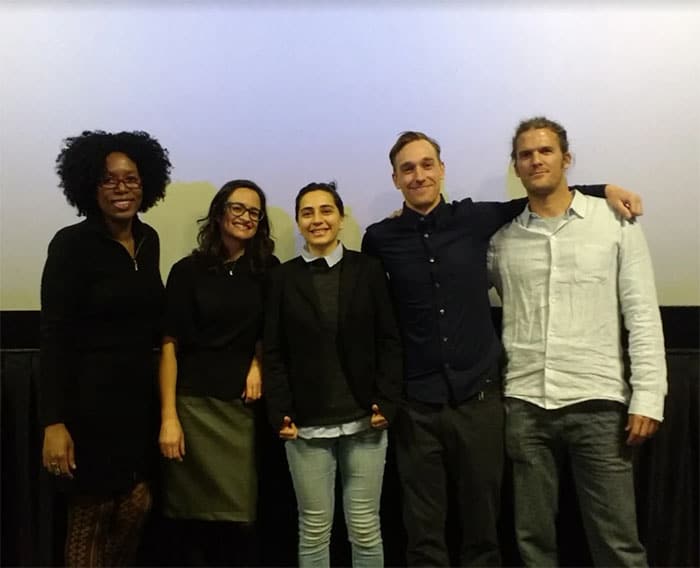 Using the restroom was so painful that my mom suggested that I see her proctologist. Even though I didn't want to, I made an appointment and the doctor gave me three recommendations. She started by saying that if I didn't get better after following her suggestions, I was going to need surgery like my mom.
The three recommendations were:
1. Eat more beans.
2. Drink more water.
3. Take a psyllium supplement.
I followed the doctor's advice and incorporated more beans and water and finished my psyllium supplement. However, what relief I did have did not last long. I continued having issues. I always felt terrified about eating and having to use the restroom or experiencing debilitating stomach pain. In 2010, I started having problems digesting red meat, so I stopped eating it. I remember eating it again a few other times between 2011 and 2012. I continued having digestive issues, and at that point, I thought, this is genetic. There isn't anything else I can do. Later on, I would learn that no matter our family history, some genes can be effectively turned on and off by the lifestyle choices we make.
After 20 Years, I Found the Key to Heal My Digestive Problems
In 2012, I was awarded a Fulbright Scholarship by the U.S. Department of State to pursue a Master of Science degree in the United States. In 2013, I came across Dr. T. Colin Campbell, Dr. John McDougall, Dr. Caldwell Esselstyn, Dr. Pamela Popper, and Dr. Neal Barnard in a documentary called Forks Over Knives. Immediately after watching this documentary, I opened my fridge and pantry, inspected every single item, and threw away all animal products. I went to the grocery store that same day and bought only vegan food. After about a week of changing my diet, I thought that something was different. Then, I realized I had no heartburn, stomach pain, or constipation. A few months later, I started reading all these doctors' books and articles. I realized that even though I was going in the right direction, I had made a common mistake: I had equated vegan food to healthy food. Next time I went to the grocery store, I only purchased whole foods, meaning nothing processed — no oils, no fake meats. In a couple of months, I shed 20 extra pounds and got a boost of energy. I did this effortlessly and eating as much as I wanted to. My life has changed completely, and I am forever grateful to those doctors who have taken the time to educate us. I found all the information about a plant-based diet in English, so I decided to make this life-saving information available in Spanish. I want to empower people who speak English or Spanish to follow a whole food, plant-based lifestyle to improve their quality of life. In 2015, I helped my mom and my brother switch to a plant-based diet. My mom felt relieved immediately after changing her diet, and she hasn't experienced any digestive issues since 2015. A year later, I became an Assistant Producer of the What the Health documentary. On February 17, 2017, I completed the Plant-Based Nutrition Certificate from the T. Colin Campbell Center for Nutrition Studies and eCornell. That same year, I obtained the following nutritional certificates: Food Over Medicine, Women's Health, Gastrointestinal Health, and Weight Loss. Changing my lifestyle is the best decision I have ever made.
I am happy to say that I haven't experienced any GERD or gastritis symptoms in the six years since I went plant-based. My cholesterol is 123 mg/dL, and my B-12 levels are excellent, according to my doctor!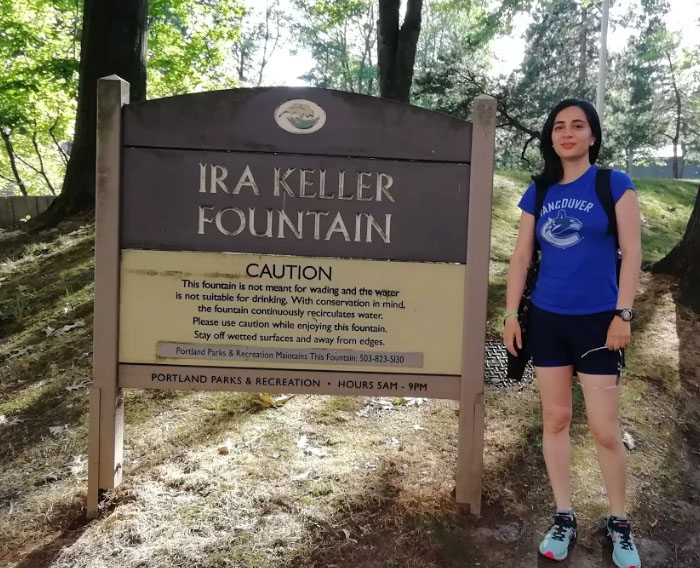 Copyright 2023 Center for Nutrition Studies. All rights reserved.