Grilling is a great way to add healthy, low-fat flavor to your cooking. The versatility of the grill means you can throw practically anything on it. Rather than the traditional burgers and hot dogs, why not try some sweet potatoes and corn on the cob? Check out these grilling essentials for healthy, plant-based cooking:
Grill Baskets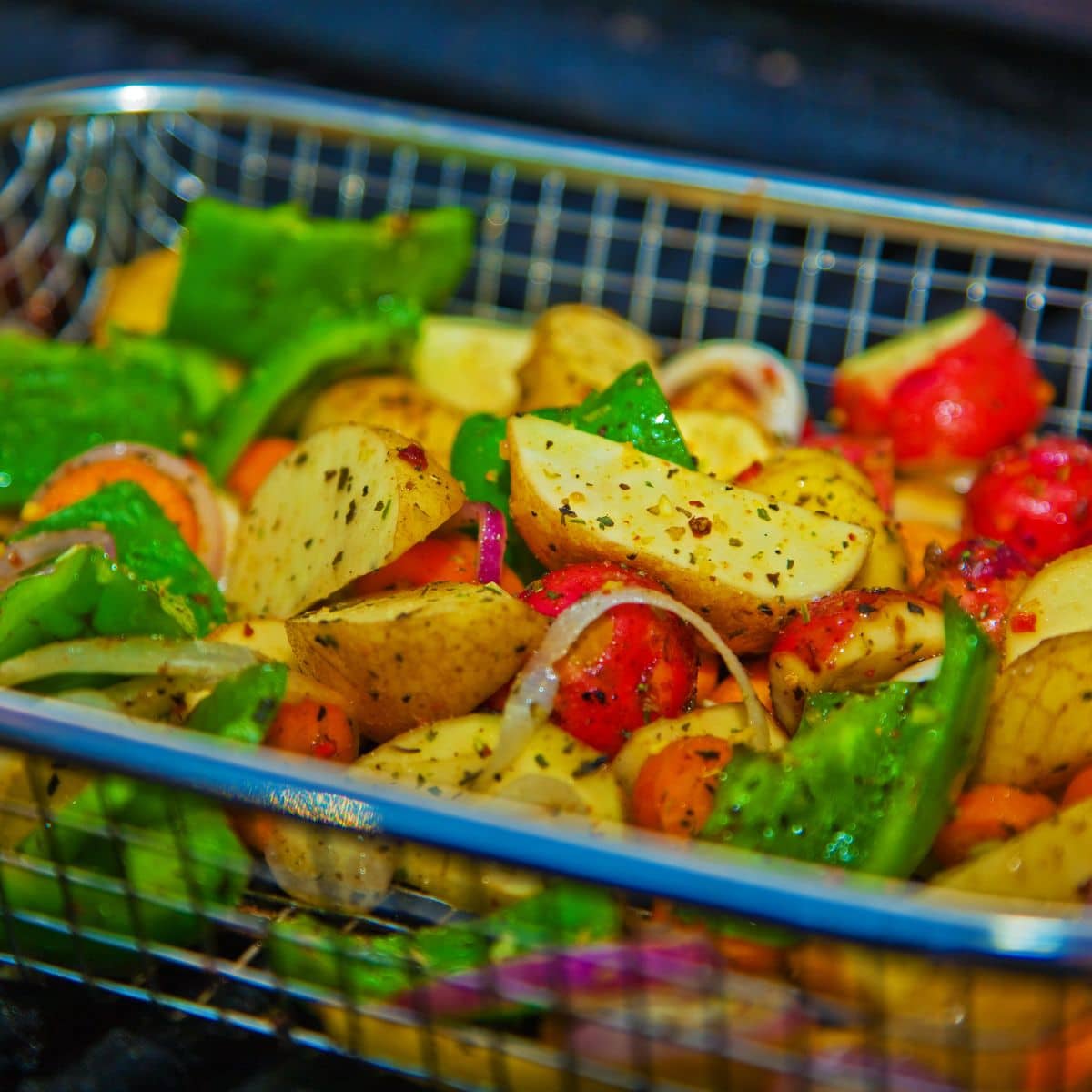 Add fat-free chargrilled flavor to all of your veggies with a grill basket. These are easy to use and easy to clean.
How to Use a Grill Basket for Your Plant-Based Cooking:
Preheat the grill to a medium heat
Chop your veggies into large pieces, loading up your grill basket
Throw the basket on your grill, and cook veggies until tender, 15-20 minutes
Use for: Zucchini, mushrooms, onions, summer squash, bell peppers, asparagus.
Keep it separate! These grill baskets also help keep the plant-based foods separate from the burgers. Essential if you're cooking for a crowd of mixed eaters…because not everyone wants meat drippings on their veggies.
Chef's Tip: You can also use these baskets for fruit. Add grilled flavor to peaches, plums, and even mangos by placing halved fruits into the basket and cooking over a medium-hot section of the grill. Toss with a teaspoon of vanilla extract or vegan cinnamon cashew cream just before serving.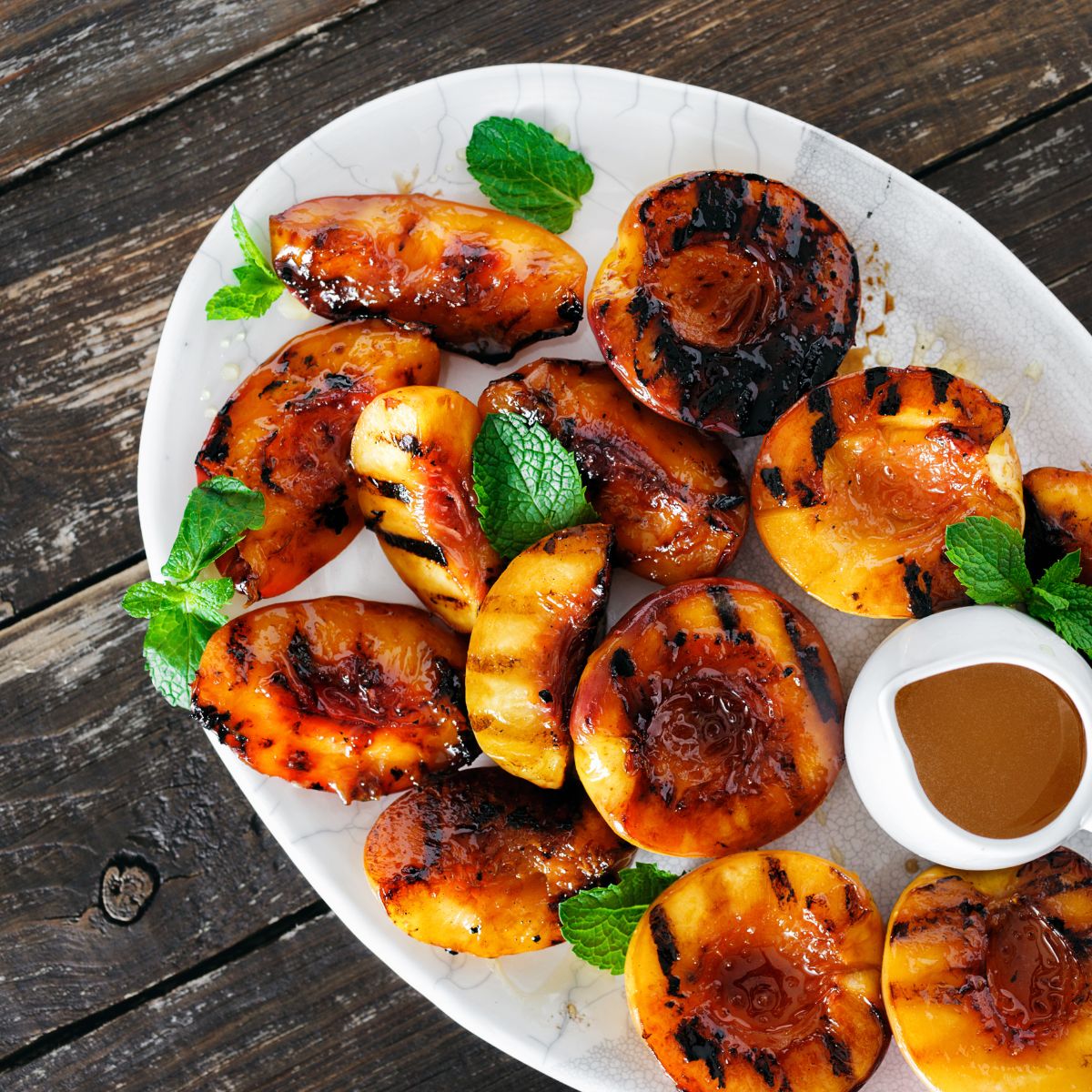 Chef's Tip: Grill zucchini and summer squash. Toss with quinoa, rice, or any other cooked grain for an oil-free, plant-based, vegan grill salad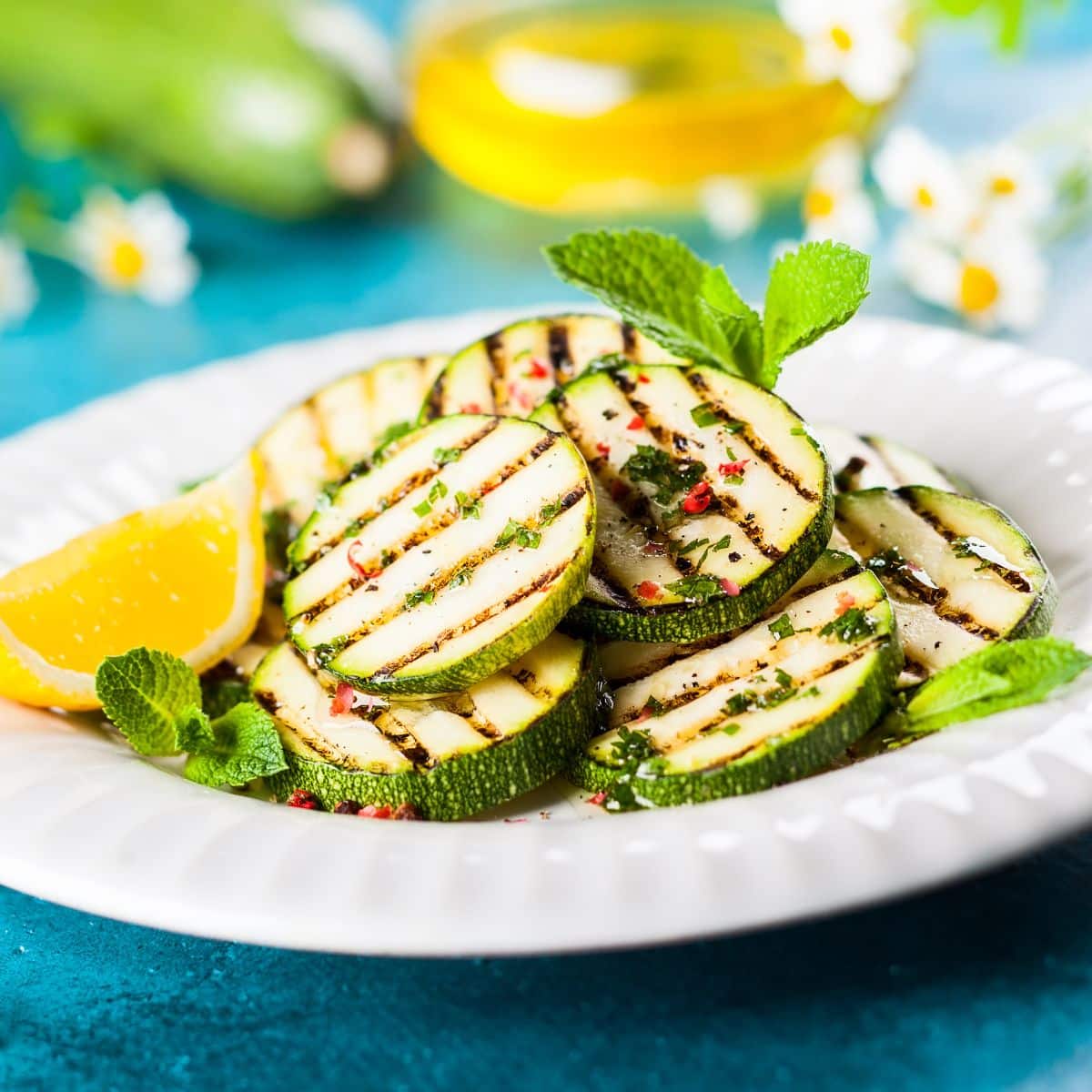 Heat-Safe Tongs and Spatulas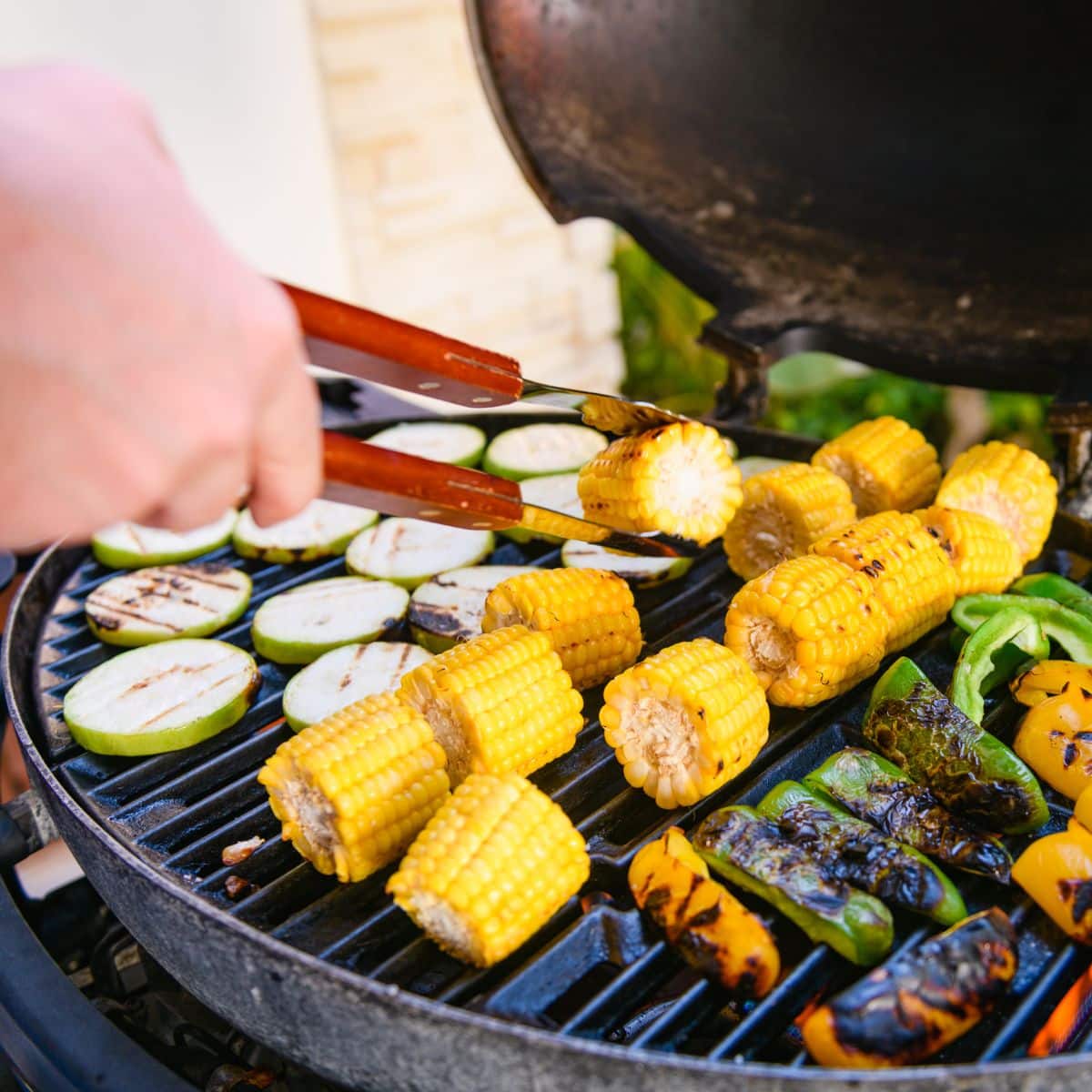 Have you ever picked up a set of tongs on the grill and burned yourself on the steel handle? Ever lost a few hairs on your arm while reaching over the hot flames of the grill? You need a set of heat-safe tongs and spatula.
These tongs are generally 14 inches, a bit longer than your regular indoor kitchen set. The curved edge on the spatula makes it easy to maneuver around veggie burgers. Heat-safe handles mean you won't burn yourself if these sit too close to the flames…or too long in the sun.
Chef's Recipe: Grilled Potatoes With Marinade
Select 4 potatoes (sweet potatoes, purple potatoes, or Yukon golds work great for this recipe)
Pre-cook in the microwave or oven until knife-tender
Cut in half or in large wedges
Grill 5 minutes on each side over high heat until just until charred
Korean "Bulgogi" Marinade:
Combine 2 tsp soy sauce, 1 tsp toasted sesame seeds, 1/2 tsp red chili flake, and 2 scallions, sliced
Toss with 4 grilled potatoes and serve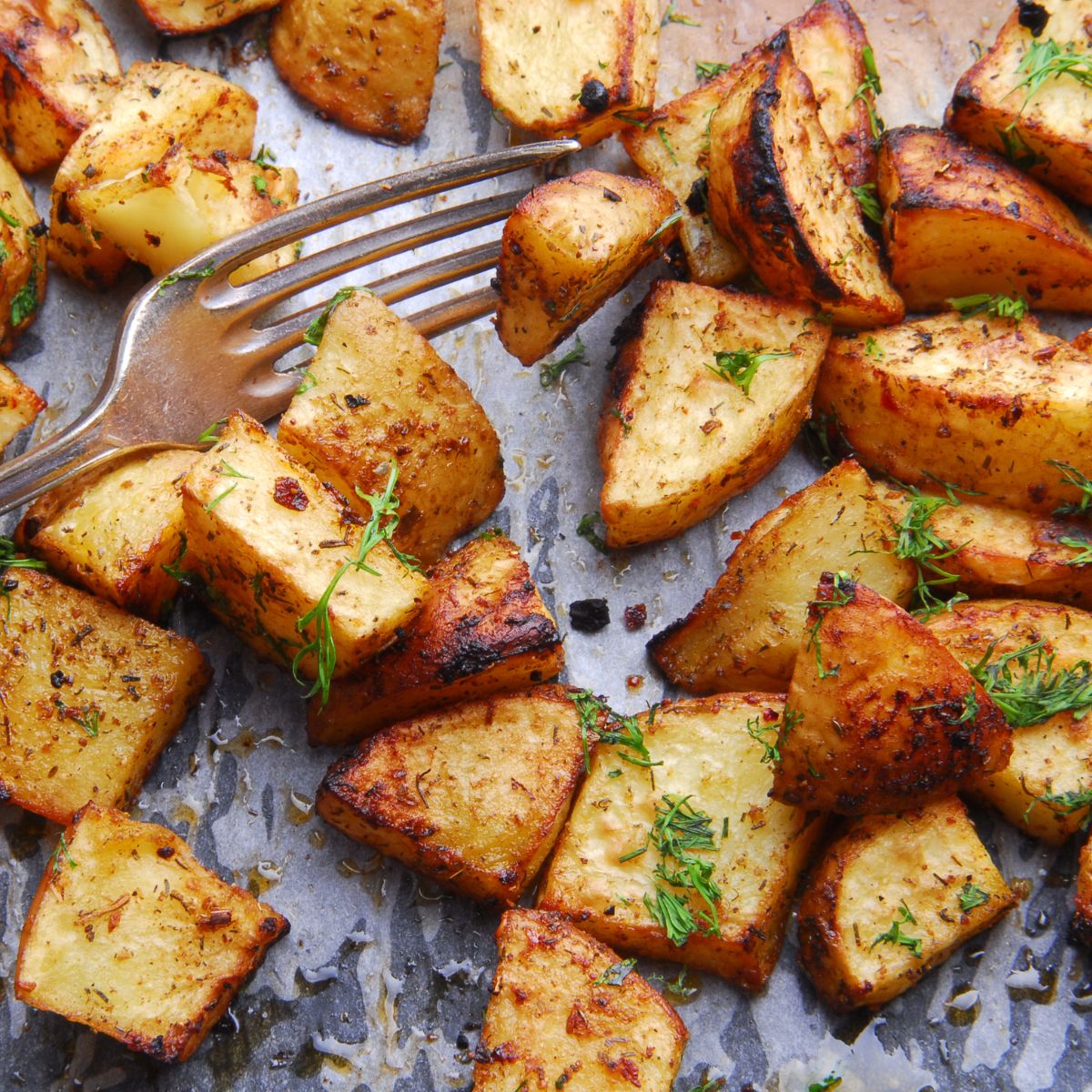 Chef's Tip: Grill corn and asparagus then toss with mixed greens and a drizzle of balsamic vinegar for an easy, delicious vegan summer salad.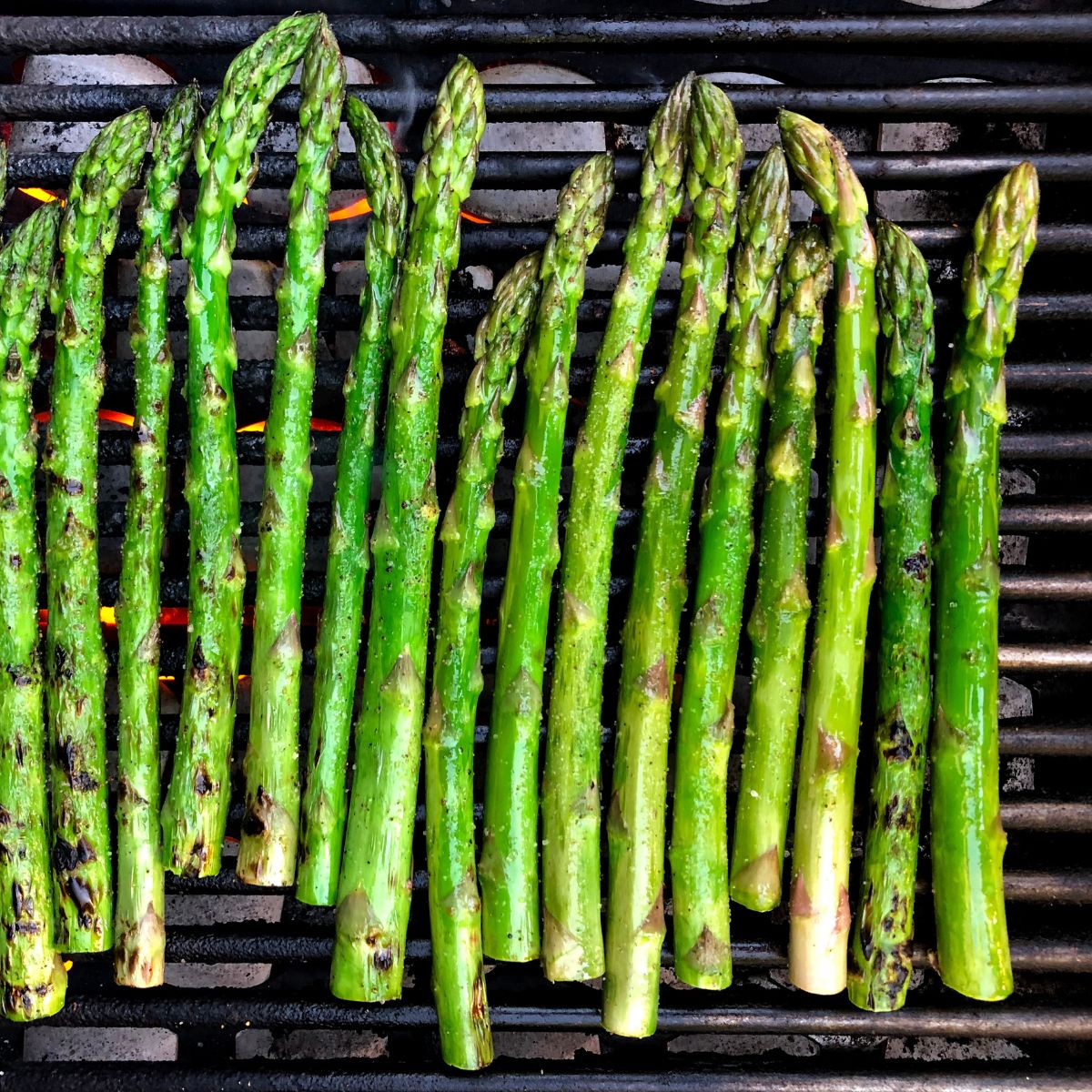 Chef's Tip: Grill whole corn on the cob. Cut off the kernels and toss with sliced radish, 1 tsp chili powder, and the juice of 1 lime for a healthy, grilled plant-based salad.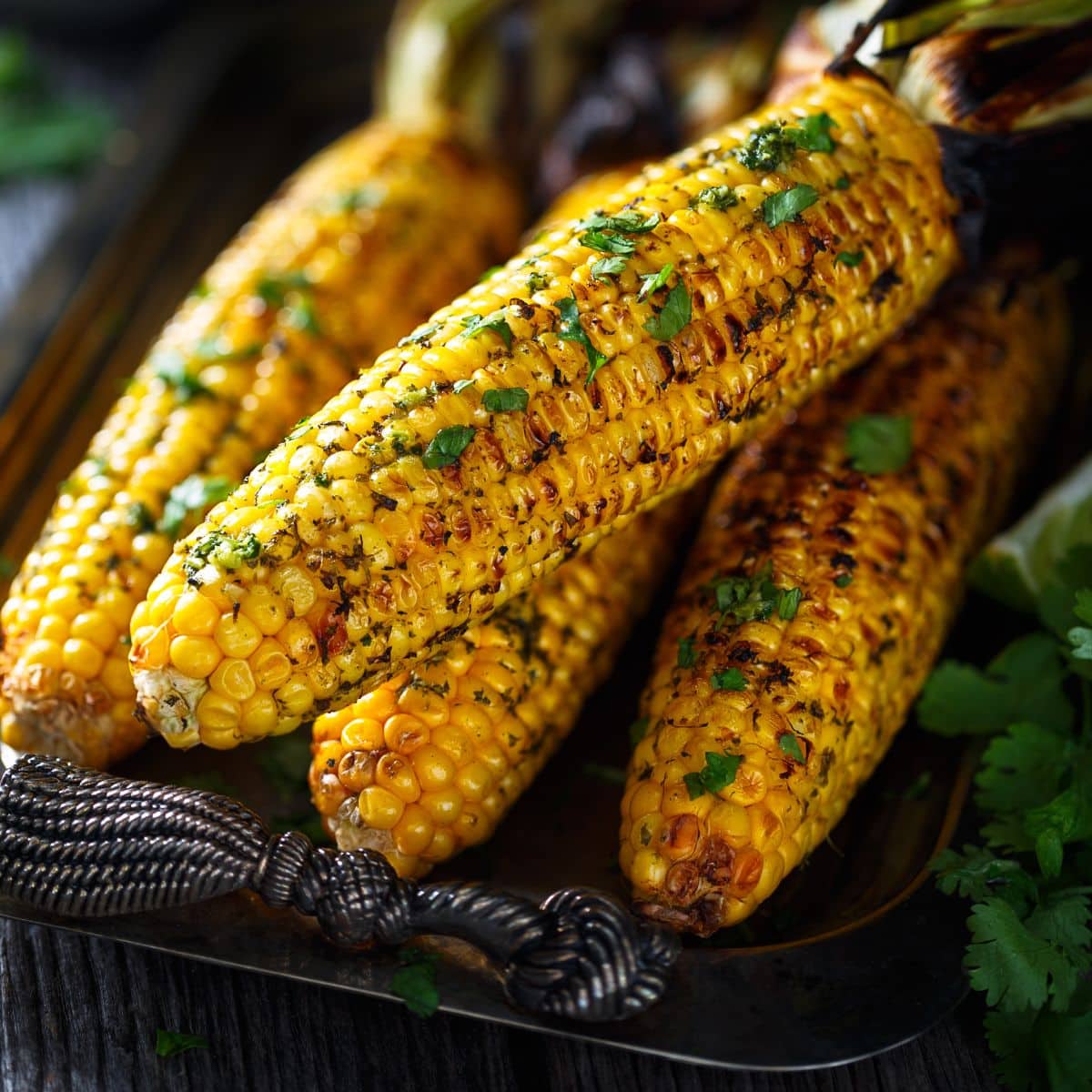 Metal Skewers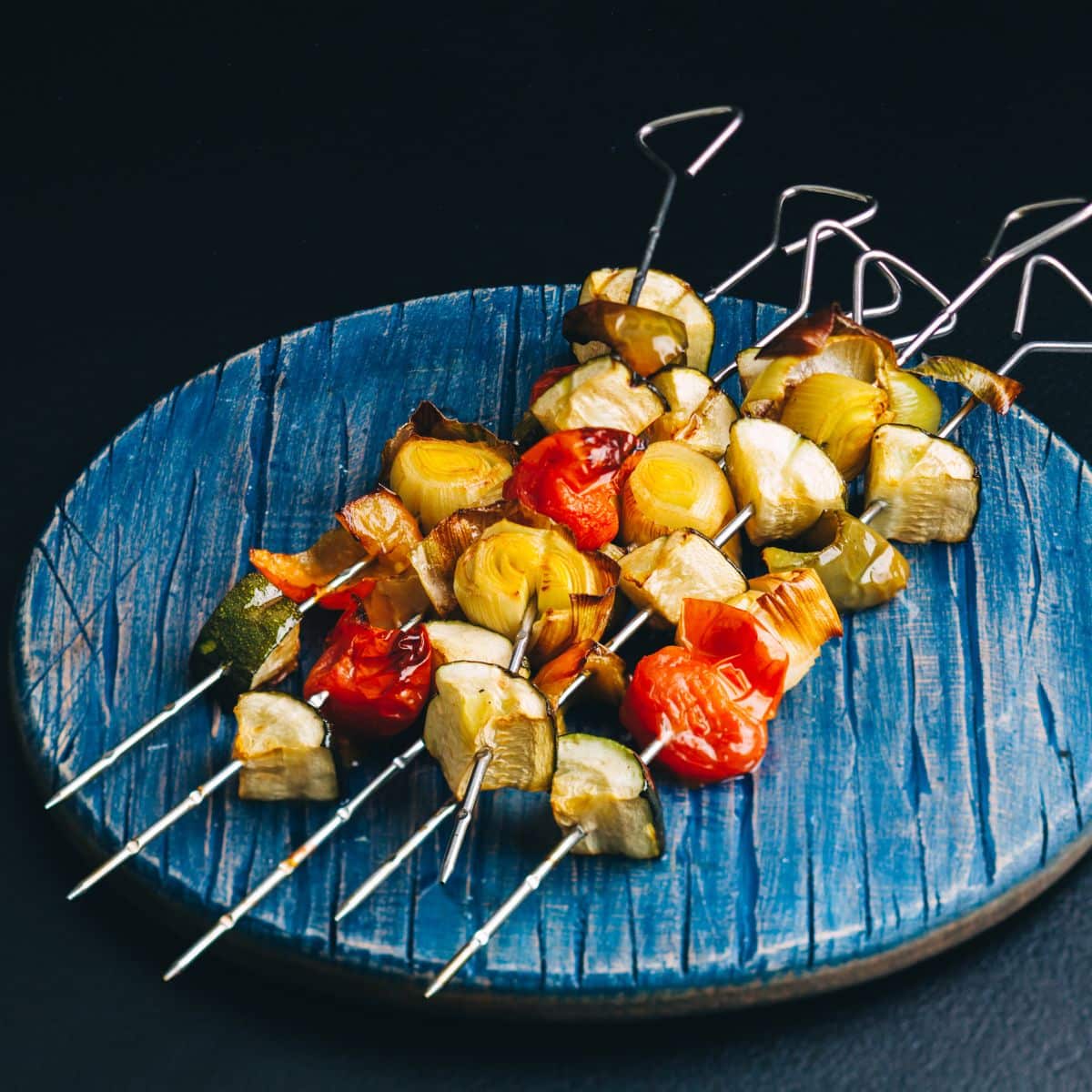 For the cost of 3 packs of wooden skewers, you can buy reusable, metal skewers that will last forever. Load these up with wedges of onions, whole mushrooms, and small cherry tomatoes for delicious, plant-based eating. When you're done? Just toss them in the dishwasher for easy clean-up.
Chef's Recipe: Build-Your-Own Flatbread
Place small whole wheat pitas on the grill for a quick pizza crust
Spread it with Roasted Garlic Spread or Oil-Free Hummus or your favorite pizza sauce.
Top with grilled tomatoes, onions, mushrooms, or squash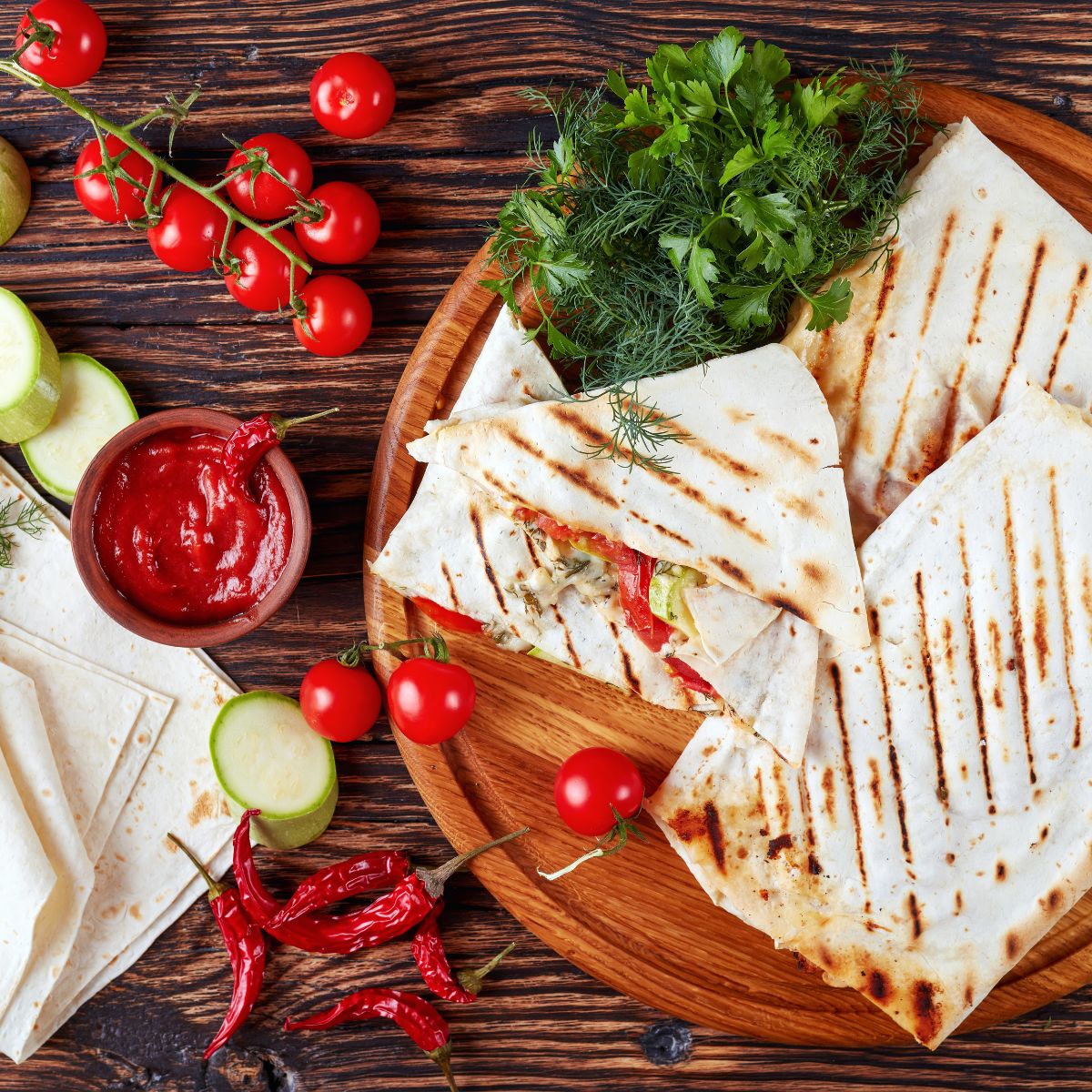 Chef's Recipe: Pineapple Kebab Dessert Bar
Skewer spears of pineapple and grill 7-10 minutes, flipping halfway through.
Serve with a "flavor bar" of lime wedges, fresh knobs of ginger, cinnamon, and even chili powder.
Let guests grill and help themselves to flavor! Makes a fun, interactive (and healthy) dessert.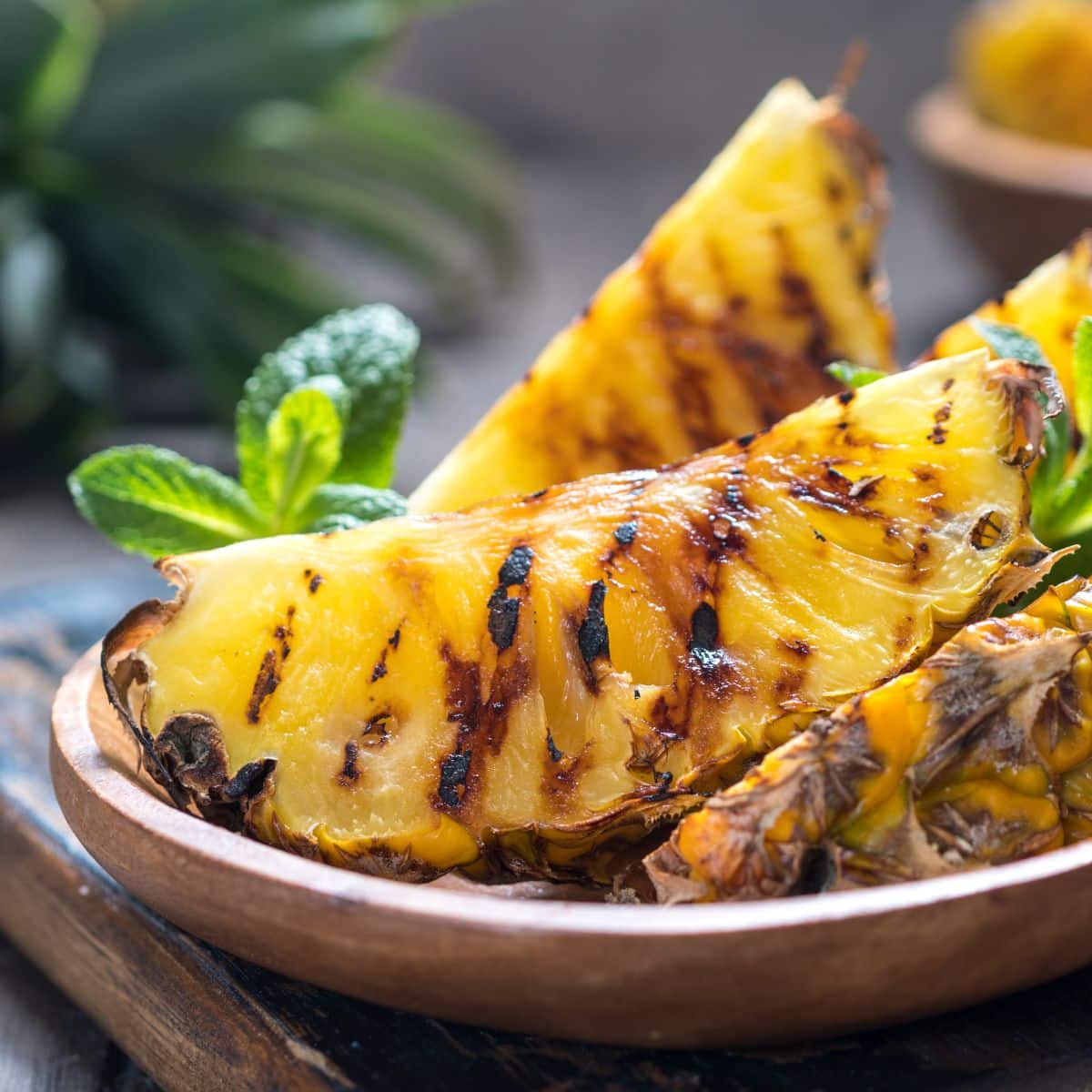 Looking for Burgers to Grill?
Try one of these burger recipes:
Black Bean Burger
Sweet Peanut Burgers
Mushroom Lentil Burgers
Spicy Chickpea Burgers
Copyright 2023 Center for Nutrition Studies. All rights reserved.