When I think about how big the world is and how many different people, cultures, beliefs, and places there are, I sometimes feel overwhelmed. How can I navigate this world? How can I be of service to others if all of our life experiences are so different? In these instances, it helps me to come back to the common experiences that connect us all—and time and time again, I find that we can all relate to love, food, and a love of food.
That's why when I first encountered Plenitud PR and saw how central food was to their community service and programs, I knew I wanted to join the team. Plenitud PR affirms everyone's right to life's most essential resources—clean water, safe shelter, and healthy food—and we are dedicated to making these resources accessible to the families and communities of Puerto Rico through educational programming, community service, and of course, love.
Since 2008, Plenitud PR has been bringing sustainable agroecological practices back to Puerto Rico. Our vision is to increase food sovereignty on the archipelago. This would be a huge victory. Puerto Rico currently imports 85% of its food, which results in environmental pollution, loss of cultural identity connected to local food and cooking, and epidemics of nutrition-related diseases. So, how are we increasing food sovereignty? We have 25 community gardens, we provide agroecological education to over 300 students in local schools through Crezco en Plenitud, we offer workshops in permaculture and agroecology to 600+ people, and we run a weekly vegetarian meal delivery service (the Amo mis Abus program) for 50 elders in our community. Our programs serve community members of all ages and backgrounds, and , we have integrated plant-based nutrition into all of these efforts.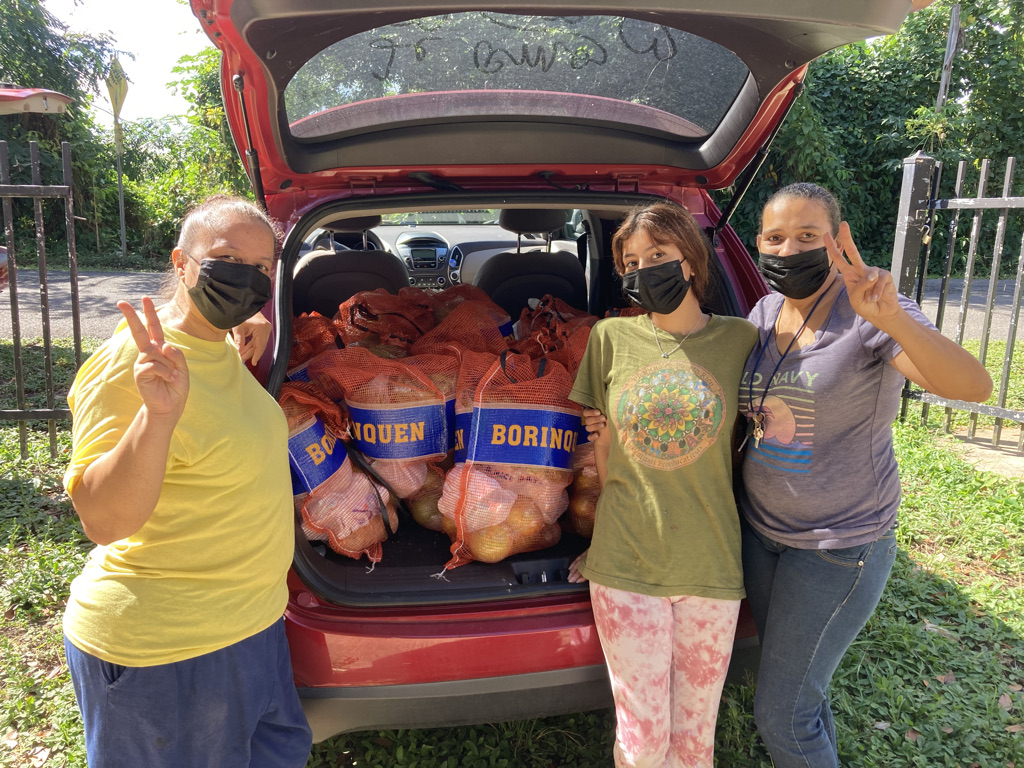 In December 2020, our agriculture team founded a weekly sales initiative called Productos Agroecológicos. Through this initiative, we offer affordable fresh produce to community members of Las Marías, a food desert with only one supermarket that rarely offers fresh, high-quality local produce. Over the last year and a half, we have expanded this initiative, creating a collective of agroecological farmers who offer their produce and artisanal products to local consumers.
All of these initiatives show how, for the last 14 years, Plenitud PR has been planting seeds in the local community (in many cases, literally planting seeds!) to bring Puerto Rico one step closer to achieving food sovereignty. However, we've also learned over the years that it is not enough to only plant these seeds—if we want them to grow, we need to care for them consistently. It's so important for the community to have access to fresh produce—like through Productos Agroecológicos—but if they don't know how to store, cook, or use the produce in the kitchen to positively impact their health, then food sovereignty is not being fully achieved.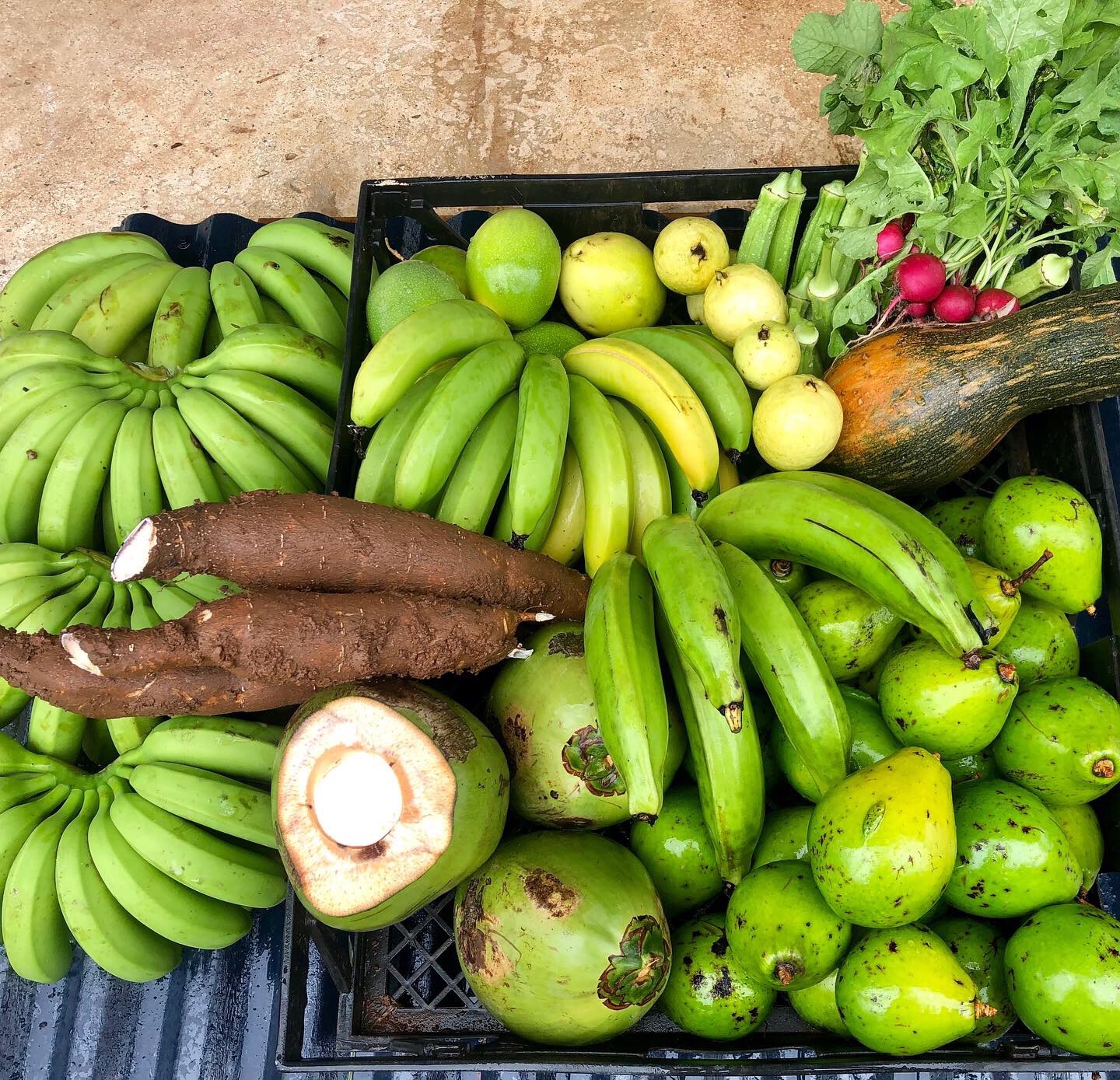 This has been one of Plenitud PR's biggest questions: how do we really empower the Puerto Rican community through food? There is a deeply rooted, multifaceted cultural, political, and economic problem facing most Puerto Ricans today—there are very few resources and/or opportunities specific to Puerto Rico's context for community members to learn from. So, this is another thing we're trying to change.
Because we know that when someone really understands how to use food as a way to make their life more vibrant, it is undeniably life changing. We regain the sensory experience of the kitchen—the bright array of colors Mother Earth gives us in her fresh produce, the aromatic smells that fill the air, the distinctive flavor combinations that send our taste buds into their own ecstatic experience. But also, in a much bigger sense, we have seen that food has the power to transform how we connect with our community, our ancestry, and our own bodily autonomy.
Take for example the inspiring story of Plenitud PR's team member Monica Tolinchi. She is an insulin-dependent person with type 2 diabetes (an alarming 15.7% of the island's population suffers from type 2 diabetes) who always had a passion for cooking. She loved feeding rich traditional meals—meat guisados, arroz con habichuelas, and fried viandas—to her church and family. When she discovered Plenitud PR in 2018 and learned that we followed a strictly plant-based diet on the farm, she began researching vegetarian and vegan recipes to cook for us to express gratitude and serve our team.
Flash forward four years. Monica is now using her health and food journey to inspire others to reclaim their relationship with food and health. As head chef, Monica leads our Amo mis Abus kitchen, where she serves 50 elders fresh, local plant-based meals every week. She also supports the cooking for other program workshops and events, and she has introduced plant-based cooking to her church community. Most inspiring of all, she is challenging herself to learn more about plant-based nutrition in her daily life. Check out Monica's testimonial about her plant-based health journey!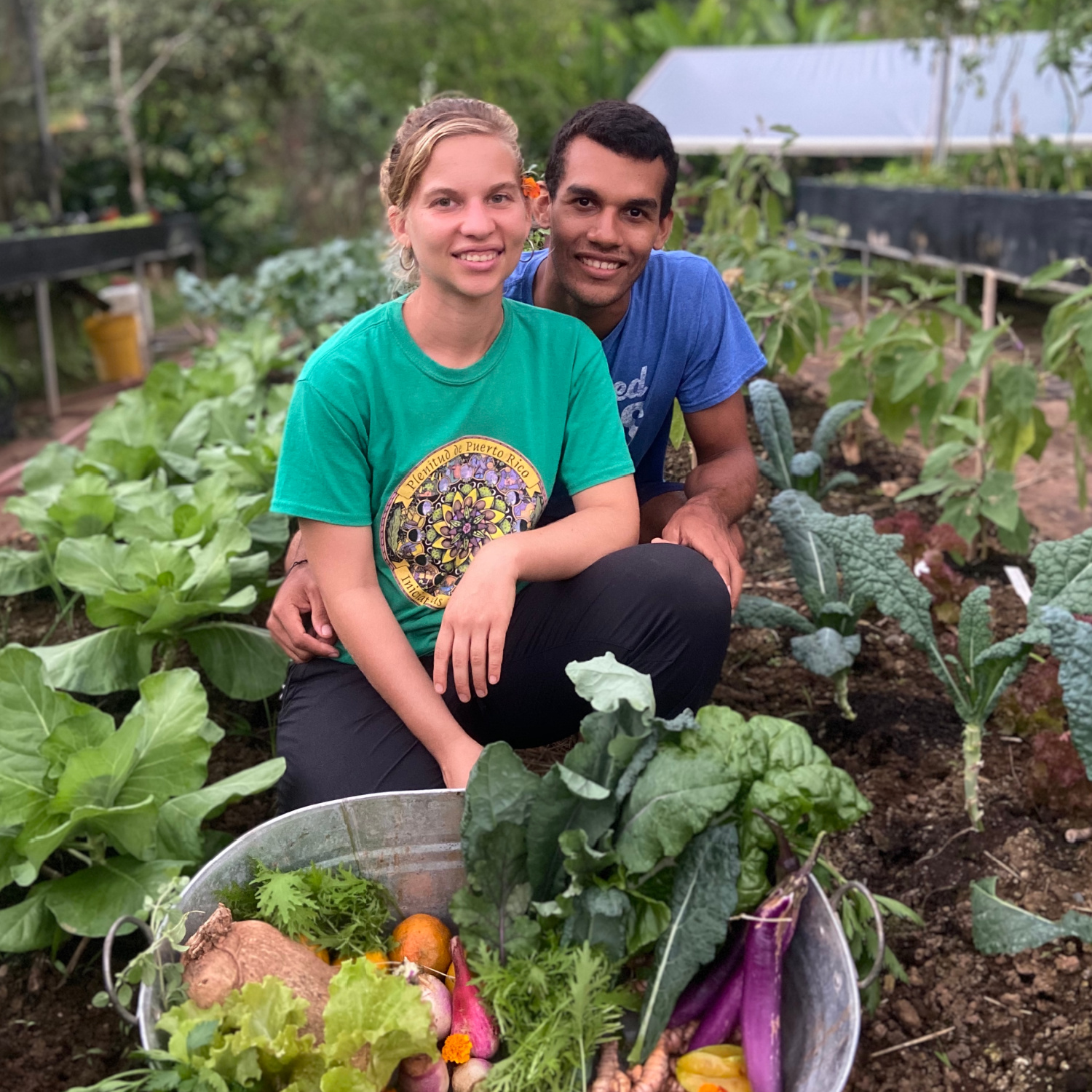 Monica's story illustrates how Plenitud PR's service has impacted the lives of real community members. Her experience was organic; there were no guides, formal classes, or nutrition plans to stick to every week. And yet she's been able to achieve so much. Her example tells us that so much is possible if we commit to this work and have the resources to share this experience with others.
As Plenitud PR has grown and witnessed the worsening food and health crises that plague the lives of Puerto Ricans, we feel more committed than ever to improving food literacy and empowering the community. For instance, over the last few months, we have incorporated plant-based food literacy and kitchen experience into our children's activities at the local Community Center. Together with the students, we have been making healthy, no sugar added, whole food sweets. And thanks to the grant we recieved from the T. Colin Campbell Center for Nutrition Studies, we have been able to develop a more refined, formalized, well-researched and well-tested curriculum on the benefits of plant-based eating, which we will implement and share with our neighbors and families here in Las Marías and surrounding towns.
Through the CNS Community Grant, we will also host a six-part in-person workshop series for 15 community members focused on plant-based nutrition and cooking specifically within the context of Puerto Rico. We are prioritzing participants who have been diagnosed with type 2 diabetes. The workshop series will be taught by community leaders like Monica, other leading dietitians, nutritionists, and chefs who have personally changed their lives with a plant-based diet. This not only gives an added layer of credibility and trustworthiness to the teachers, but also a deeper emotional understanding of the challenges that come with transitioning to a diet that does not align with the cultural norms of the island.
The Plant-Based Puerto Rican Education and Cooking Workshop series will cover healthy plant-based nutrition information, easy and delicious recipes, and physical wellness coaching bimonthly. We will develop educational guides for the participants and make these resources available to other community members in our network. Participants will also receive monthly boxes of fresh produce from Productos Agroecológicos, giving them access to fresh produce to cook at home. Additionally, the participants will have an opportunity to see how they progress throughout the workshop series. As part of a medical research study, they will take numerous lab tests to measure their weight, waist circumference, BMI, hemoglobin A1C, lipid profile, and hepatic panel at primary healthcare clinics in Las Marías. The goal of this case series is to promote healthier eating habits by publishing the findings and disseminating the results around the communities of Puerto Rico.
This series is just the beginning. Plenitud PR is excited to offer more plant-based nutrition job training to our Amo mis Abus team and provide educational resources to increase food literacy in the communities we serve in rural Puerto Rico. With the support of like-minded individuals who believe in the power of plants as medicine and as a key to living a healthy life, we know we can reach more community members who are ready to transform their lives through their diets. If you are interested in being a part of this collective effort and envision a healthier, happier Puerto Rico, you can support our initiative by donating or sending ingredients for our cooking workshops and recipe testing.
Copyright 2023 Center for Nutrition Studies. All rights reserved.