In 2018 I completed the Plant-Based Nutrition Certificate offered by the T. Colin Campbell Center for Nutrition Studies and eCornell. I have always enjoyed food, but when I became vegan back in 2014, my interest in food issues, ingredients, and nutrition began to gradually gain even more depth. My professional and creative work was greatly affected too as I began to turn my camera lens more to the culinary world and focus more on photographing food. Much of my published work to date focuses on vegan food and stories surrounding people committed to a vegan lifestyle and advocacy.
I took the unique and renowned program offered by the T. Colin Campbell Center for Nutrition Studies primarily to learn more about the whole food, plant-based (WFPB) diet for myself, and to have the confidence and ability to pass that knowledge on to others. I also have been eager to expand the nature of my advocacy beyond (but still inclusive of) ethical veganism to a more plant based approach for societal and environmental health reasons as well. I'm very excited to move on and build upon this knowledge!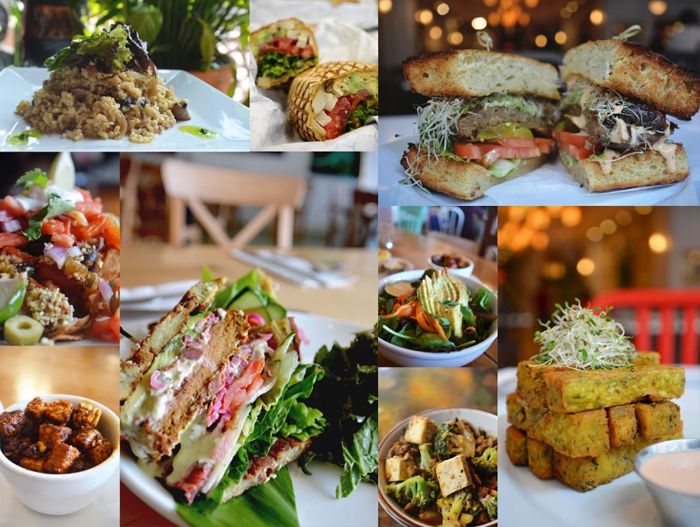 Taking part in the certificate program was a definite landmark and turning point in my WFPB journey. When I became vegan, I was aware of the distinction between consuming vegan food and being on a whole food, plant-based diet, but as someone who made the change for ethical reasons related to animal welfare, my primary commitment was really focused on the elimination of meat, dairy, eggs, and other products of animal agriculture. My way of eating naturally incorporated many WFPB dishes, but I also continued to consume heavily processed and refined foods.
Before my family and I moved to Sweden in early 2017, we sold or donated a huge portion of our household goods plus our two cars. We financed our move on the money we saved and planned to establish ourselves in this new country and start another chapter of life. For the first several months, we were grocery shopping on a much more restricted budget than we had ever been used to. I quickly realized that I could do without a number of "specialty" (often pricey) vegan products I had grown accustomed to. I also realized I could do without a lot of items that I generally didn't eat for nutrition but rather for pleasure. It was down to the basics but also a real experience in my palate changing. Our meals became very rich with grains, legumes, fresh veggies, and fruits. Here in Sweden, oat milk is the most common plant-based milk and it became a staple in our fridge. Though my husband is not vegan, he has become very savvy at veganizing dishes we can enjoy together, and veganism has made an impact on some of his choices over time (such as a massive reduction of dairy in his diet).
As someone who wanted to begin integrating health into my advocacy, the Plant-Based Nutrition Certificate program was indispensable.
This shift has been important to me because it has connected budget to meal prep. I've found that it is a fairly common misconception that eating vegan or plant-based is prohibitively expensive. In fact, it is one of the most practical routes to take when eating on a budget.
A significant part of my interest in the course offered by the T. Colin Campbell Center for Nutrition Studies was a desire to improve my awareness of health and nutrition related to WFPB eating. My initial pull to veganism was rooted in animal rights issues, and from the early days of my transition, I felt compelled to advocate for those issues. As a result, I became fairly well versed in the facts about animal cruelty in the food industry.
Unfortunately, not everyone is interested in animal welfare or veganism. In fact, many people are put off by the v-word as soon as you bring it up. I was short on knowledge related to healthful plant-based nutrition. I knew that the CNS and eCornell Plant-Based Nutrition Certificate would help guide me in being more healthy and sharing that knowledge as well. As someone who wanted to begin integrating health into my advocacy, the Plant-Based Nutrition Certificate program was indispensable.
I have fielded questions regularly from people over the past few years who are interested in changing their diets. They may be attracted to a plant-based diet for reasons relating to their health, the environment, or animal welfare, but they often don't know where to begin. They may not know what to cook or even what groceries to buy. Thanks to what I learned in the Plant-Based Nutrition Certificate program, I'm now able to provide straightforward, accessible tips, regardless of their motivation for making the change. I can now offer not only delicious cooking tips but compelling reasons for people to be interested in the WFPB diet. My background as a vegan helped me get to this point but connecting the dots to a WFPB diet is definitely next level for me. I am so excited to continue with my advocacy and with this knowledge through my cooking, as well as through my photography and writing.
Dairy's negative effect on human health was one of many issues taught in the program that were largely new to me. I had previously learned a bit about casein, its relationship to the development of cancer, and its very addictive properties , but it provided a much deeper understanding of the negative health impacts of dairy consumption, particularly in the Standard American Diet.
The certificate provided me with knowledge and critical skills to understand how eating the way that many view as "traditional" is not only greatly harming us but also the environment. It also helped me see the pitfalls of just focusing on the "vegan" label and to be able to incorporate a more whole foods approach.
My interest in ingredients, sources of food, food industry, nutrition, health and cooking has only intensified in recent years. Going vegan or WFPB can be a major change for many people with obstacles that simply prevent them from actually committing including: non-supportive friends or family, difficulty learning how to shop for ingredients they are unfamiliar with or simply difficulty getting past old consumption habits. I've always felt that the social challenges of making this change and the obstacles people experience in terms of confronting lifelong habits were among the most difficult hurdles in transitioning. I'm very excited to gradually add a new and very rich layer of nutrition and health knowledge into my lifestyle and advocacy and promote whole food, plant-based nutrition.
Copyright 2023 Center for Nutrition Studies. All rights reserved.