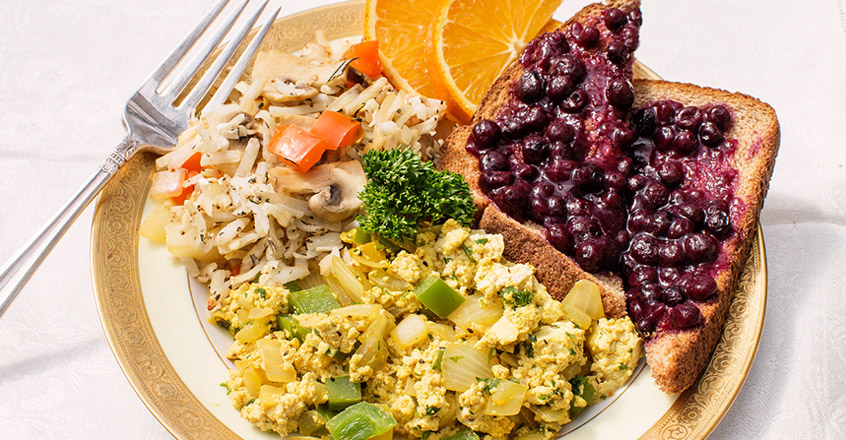 Ingredients
1 onion, diced
1 green bell pepper, seeded and diced medium
½ jalapeño pepper, seeded and minced
¼ cup low-sodium vegetable stock, for sautéing
¼ tsp ground turmeric
2 Tbsp nutritional yeast flakes
1 Tbsp garlic powder
¼ tsp sea salt
¼ tsp black pepper
2 Tbsp low-sodium soy sauce
1 14-ounce block extrafirm tofu, drained and crumbled
3 Tbsp chopped fresh parsley (optional)
Instructions
1. In a skillet over medium-high heat, sauté the onion, bell pepper, and jalapeño pepper in the vegetable stock. Cook for 5 minutes, or until the vegetables become tender.
2. Stir in the spices and soy sauce. Continue cooking for 1–2 minutes longer.
3. Add the crumbled tofu and turn the heat to low. Cook for an additional 1–2 minutes.
4. Remove from the heat and stir in the fresh parsley, if using. Serve immediately.
100% online, learn at your own pace
Instructor led format
No prerequisites
Continuing education credits