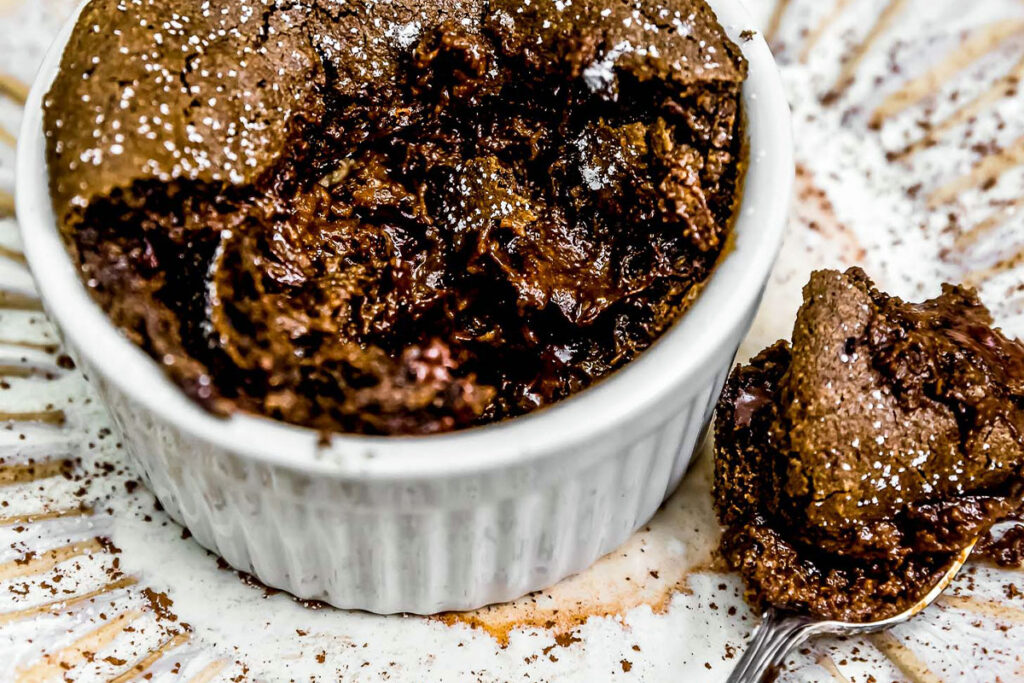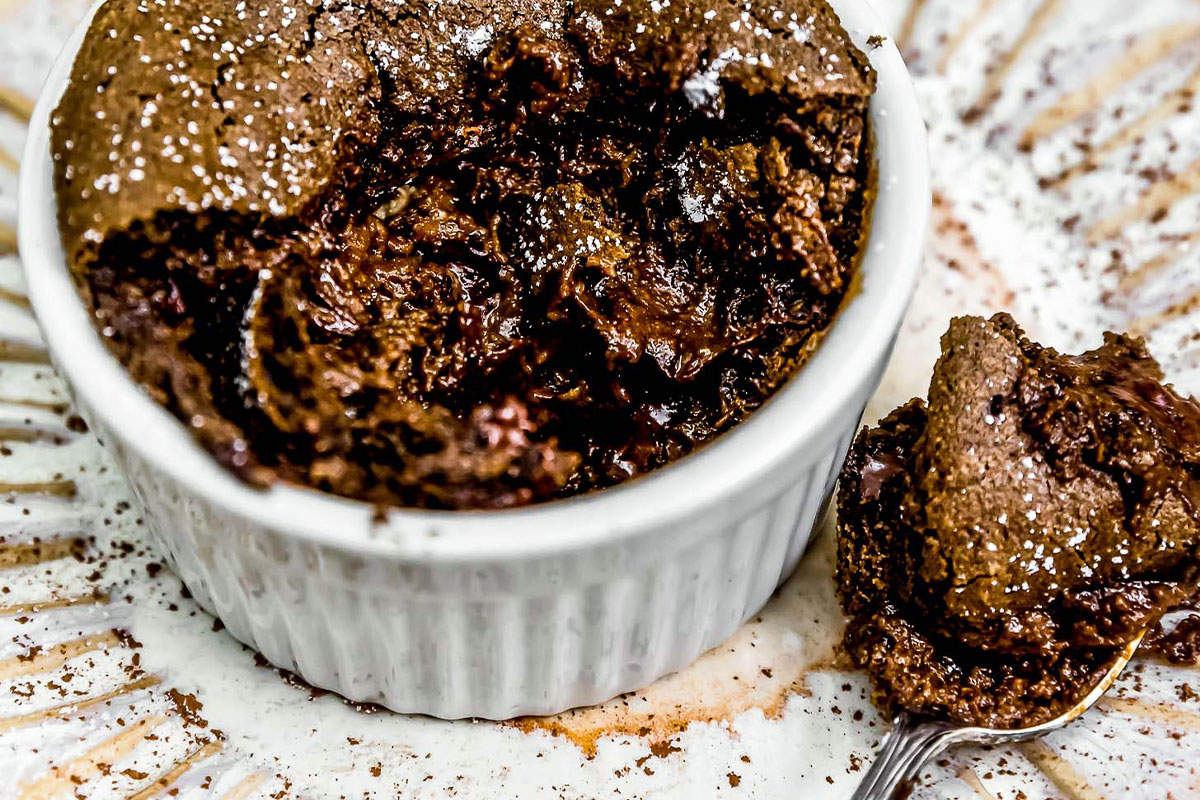 Ingredients
½ cup + 2 Tbsp oat flour
2 Tbsp unsweetened cocoa powder
2 tsp baking powder
½ tsp baking soda
1 Tbsp flax meal
1 tsp instant coffee (optional)
⅛ tsp sea salt
3 Tbsp vegan chocolate chips
¼ cup unsweetened plain plant-based milk
¼ cup maple syrup
3 Tbsp tahini
1 tsp vanilla extract
Instructions
1. Preheat oven to 400 degrees F.
2. Place all the dry ingredients except the vegan chocolate chips into a bowl, whisk to combine, then add all the wet ingredients to the same bowl. Stir well to fully incorporate.
3. Place 3 small 4 oz. ramekins (3-5-inch diameter × 1.75-inch height) on a baking sheet (for easier handling), then carefully place two heaping tablespoons of batter into each ramekin.
4. Place 1 tablespoon of vegan chocolate chips on top of the batter in each ramekin. Then, evenly spoon the remaining batter over the top of the chocolate chips in each ramekin. Smooth out the top of the batter.
5. Allow to sit on the counter for 10 minutes undisturbed. Do not put it immediately in the oven.
6. After the 10-minute resting period, place the ramekins in a preheated oven and bake for 6 minutes. They will puff up over top of the ramekin but hold their shape.
7. After 6 minutes, remove from the oven, then carefully transfer the souffles to a wire cooling rack and allow to sit for 5 minutes.
Cooking Tips
1. For this recipe, you'll want to use a tahini that has only sesame seeds as the ingredient, and you want a thin (runny) tahini. This ensures that the soufflé batter will be thin enough to rise.
100% online, learn at your own pace
Instructor led format
No prerequisites
Continuing education credits