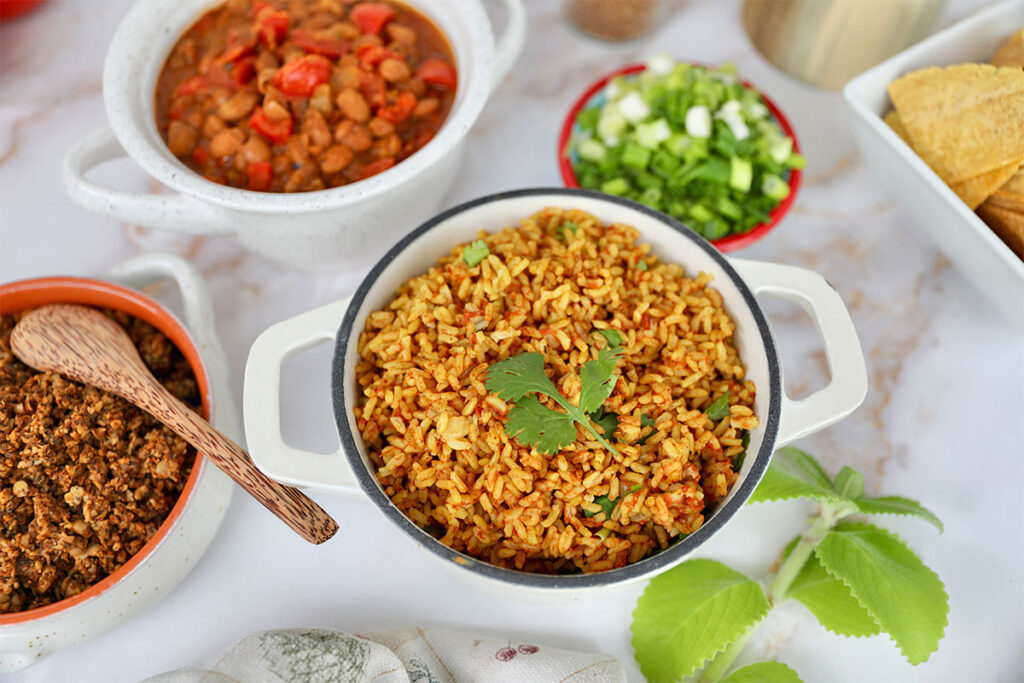 Ingredients
Tomato Sauce
2 medium tomatoes
¼ cup diced white onion
3 garlic cloves
½ cup water
Rice
2 cups parboiled brown rice (see tips)
½ cup diced white onion
4 garlic cloves, minced
¾ tsp ground cumin
1 tsp garlic powder
¾ tsp salt, or to taste
1 ½ cups low-sodium vegetable broth
Chopped cilantro, to taste
Instructions
1. In a blender, process the tomato sauce ingredients until smooth.
2. In a heated medium pan, sauté the rice for 2–3 minutes to lightly toast it.
3. Add the onion and sauté for 3 minutes.
4. Add the blended tomato sauce, garlic, cumin, garlic powder, salt, and vegetable broth and bring to a boil. Cover the pan, reduce the heat, and simmer for 20–25 minutes or until rice is tender.
5. Fluff the rice, add cilantro, and combine.
Cooking Tips
1. For fluffy rice that doesn't take as long to cook, use Uncle Ben's whole grain parboiled brown rice. If you use regular brown rice, add an additional cup of water or broth and cook for 45 minutes.
2. You can add 1 Tbsp plant-based "chicken" seasoning for a more authentic flavor.
3. To easily add extra color and nutrients, use frozen veggies. After the rice is cooked, add ½ cup frozen peas and carrots, stir, and let sit for 5 minutes before serving.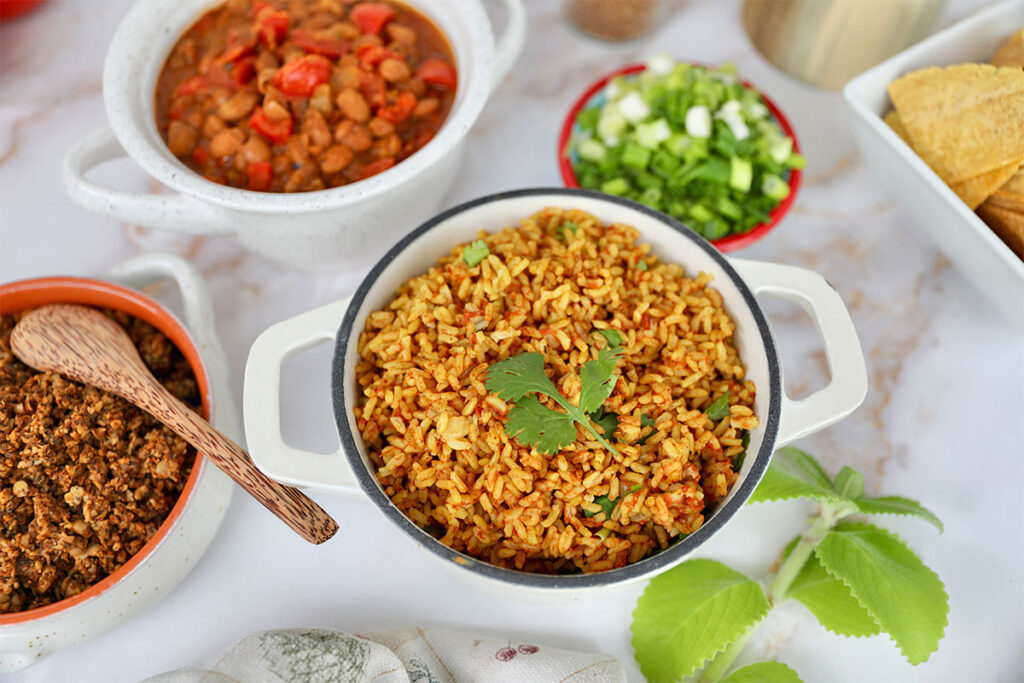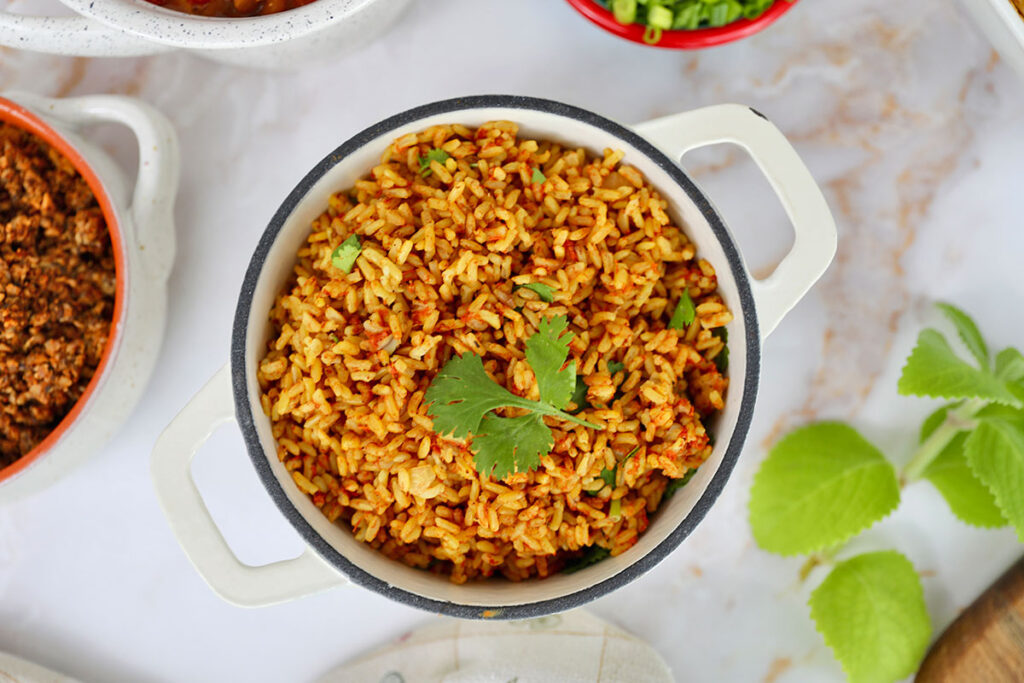 100% online, learn at your own pace
Instructor led format
No prerequisites
Continuing education credits