The following is an article from a Community Grant recipient.
When Marilyn Tipton, board member of Carbondale Spring's Food Autonomy initiative, was growing up on the northeast side of Carbondale, IL, food was everywhere. "My grandparents had a farm. I remember harvesting beans and everyone sharing food. It was a really nice way to grow up." Carbondale's northeast side was segregated, and growing their own food allowed the community to have some stability and security.
Food autonomy is one pillar of Carbondale Spring's wider mission, which also includes supporting care workers and worker-owned cooperatives.
But much of that has been lost, and it's why Marilyn joined with other residents from throughout Carbondale in 2019 as part of Carbondale Spring, a people's movement that envisions a better future for Carbondale. Its goals include redirecting funds from policing and incarceration toward initiatives that will help to uplift Carbondale's citizens. Food autonomy is one pillar of Carbondale Spring's wider mission, which also includes supporting care workers and worker-owned cooperatives. Its focus is on increasing access to healthy food grown in neighborhood gardens, beyond the barriers of the market or government food assistance programs (e.g., SNAP).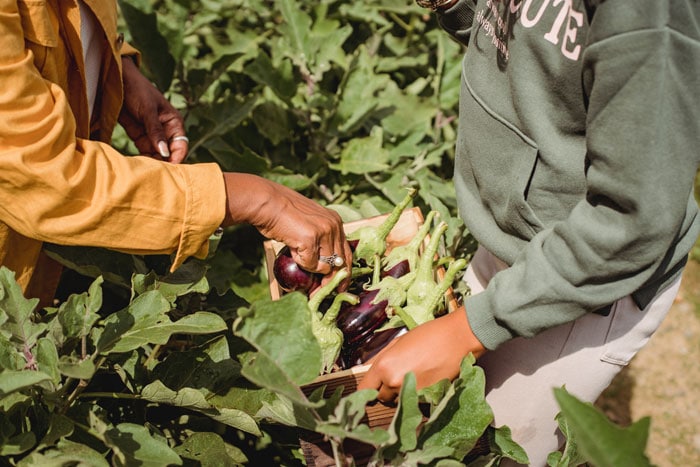 Marilyn, and others on the Food Autonomy initiative's Board of Directors, have been organizing with neighbors to build a coalition of gardens that advances the tradition of abundant fresh food that she remembers from her neighborhood growing up. Another board member, Nick Smaligo, makes the case for a more community-centered approach to food access:
if access to fresh, healthy food is so important for child development, health, and overall well-being, why is the city paying people to mow empty lots? Why doesn't the city pay people to grow food and distribute it to their neighbors? These questions broadened our project from community gardens, into a bigger question about what are the responsibilities of a city government to its residents, and how we could build a city that worked for everyone.
When the COVID-19 pandemic began, the Food Autonomy initiative's Board acted fast, coordinating both volunteers and paid workers, and securing a private donation to put their vision of paying gardeners into action. By the end of 2020, the result was over a thousand pounds of food grown at three different gardens, which was distributed directly to the gardens' neighbors. Any food that couldn't be directly distributed was donated to a partner organization, the Southern Illinois Collaborative Kitchen, to be incorporated into pay-what-you-can prepared meals.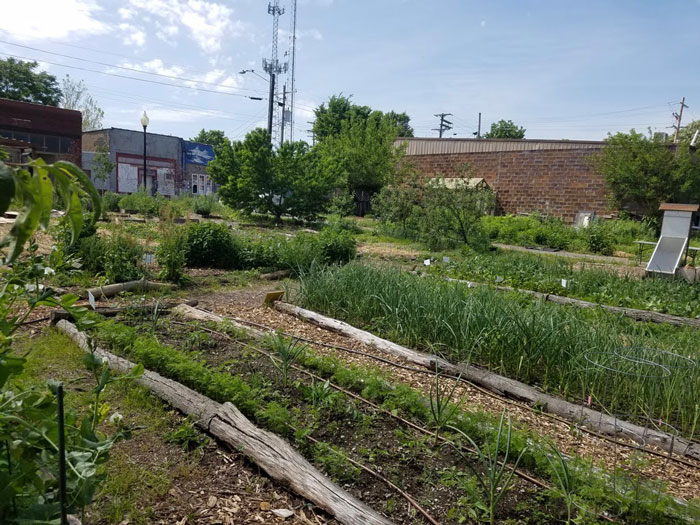 This year, with the help of the Center for Nutrition Studies Community Grant, the Food Autonomy initiative is expanding to include new gardens and a Shiitake and Oyster mushroom cultivation workshop. They have also received funding from the City of Carbondale for the first time, a critical first step toward their vision of building a municipal government that supports the creation of a food safety net for the most vulnerable in this time of ecological uncertainty and myriad health challenges. "Food Autonomy is not something we build in one year," says board member Jessica Lynn, "it provides us with a long term vision of the kind of world we are working to build. We're just getting started."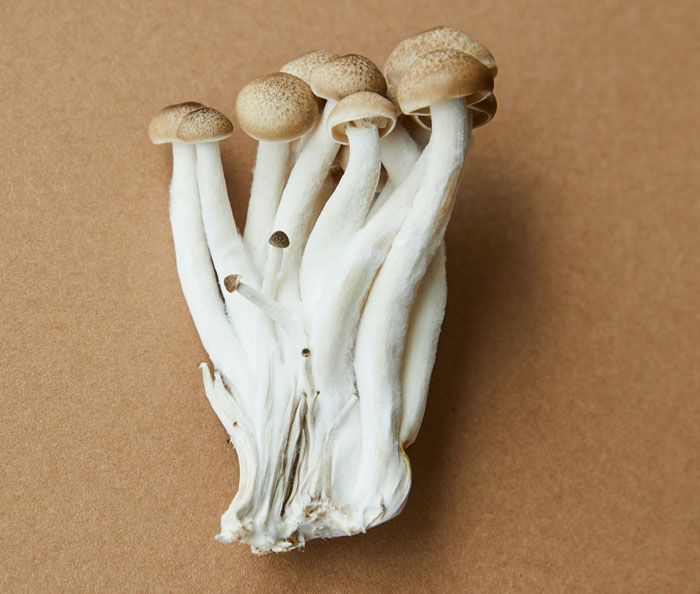 The T. Colin Campbell Center for Nutrition Studies (CNS) is committed to increasing awareness of the extraordinary impact that food has on the health of our bodies, our communities, and our planet. In support of this commitment, CNS has created a Community Grant initiative to empower sustainable food-based initiatives around the world by providing grants to enable innovative start-ups and to propel the growth of existing initiatives. Please consider making a donation to this great cause. 100% of your donation will go to support initiatives like the one you just read about in this article.
Copyright 2023 Center for Nutrition Studies. All rights reserved.