My name is Vlad Coste, I am 27 years old and I am a crossfit athlete, coach and gym owner. My main goal in life is to promote health and to help others live longer.
I was born in a small village in Romania into a family of farmers, me being the only obese boy in the entire village. My diet was what people call today "very healthy": grass-fed meat from my parents' farm, a lot of fresh milk and dairy products from the cow that I was taking care of, eggs every morning and also veggies from our garden. No wonder I became obese so young eating this way. At 18 years old I was diagnosed with hypertension level 2 (worse than my 60+ years old grandmother). My life was in such a danger that I had to wear a Holter Monitor day and night. No doctors suggested any changes to my diet except to take pills every day (up to 6 per day!).
When I first started going to the gym, I went four days a week, then five days a week. I had no results even after 10 training sessions per week (five sessions of cardio and five sessions of weight-lifting). I started doing long-distance road cycling, but my weight was always up and down – no significant improvement after years of training and trying all diets.
More and more people are adopting a whole food, plant-based diet in my gym because of the immediate benefits in performance and health.
Three years ago I heard about Dr. T. Colin Campbell's research, which was the exact opposite of everything I have ever heard in my life about nutrition. In that moment I found myself very empowered by the idea that diseases are not genetically programmed, but rather based on factors that we can control and influence. From that point on, I started cutting out animal products from my diet and eventually feeling better not just in my everyday life, but performing like I never did before in my training.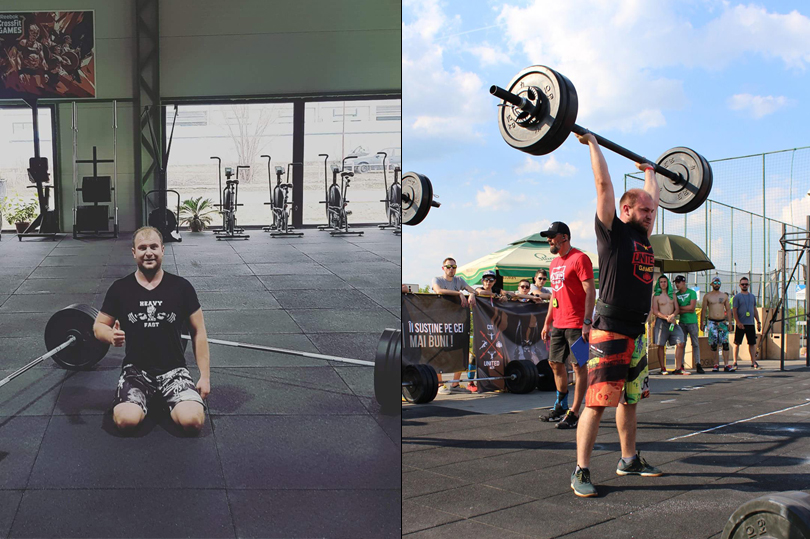 My muscles became bigger and stronger compared to when I was eating 10+ egg whites every morning. I also started to notice a significant improvement in my mental concentration and focus. In addition, my heart disease healed. After adopting a whole food, plant-based diet at over 50 years old, both of my parents healed their high-blood pressure and type 2 diabetes!
I am very thankful for meeting Dr. T. Colin Campbell one year ago and for completing his course, which gave me the tools that I needed in order to live a long and disease-free life. I have since opened a gym and more and more people are adopting a whole food, plant-based diet in my gym because of the immediate benefits in performance and health! I am also currently working on my first book, which will be a nutrition plan that combines intermittent fasting and a whole food, plant-based diet for those who want to achieve optimal health. There are no reasons to choose another diet if you want to be strong, healthy and have a long life.
Copyright 2023 Center for Nutrition Studies. All rights reserved.