The following is an article from a Community Grant recipient.
My interest in nutrition was inspired by my experiences in the national youth service program, working with a woman in the northwestern part of my country who had lost her child to malnutrition, lack of nutrition therapy, and lack of basic nutrition literacy. These challenges are more important now than ever before. In the past, noncommunicable diseases (NCDs) were thought to affect only the western countries of the world. Emerging evidence has shown that this is changing: according to the 2018 WHO country profile, NCDs account for an estimated 29% of all deaths in Nigeria, with cardiovascular diseases being the primary NCD, followed by cancer, chronic respiratory diseases, and diabetes.
These diseases can be prevented by following a proper diet, and they are the reason that, as a young nutritionist, I decided to embark on projects that would create effective change in my community and country. One of the biggest inspirations for this decision was the T. Colin Campbell Center for Nutrition Studies (CNS) and eCornell Plant-Based Nutrition Certificate, which I completed in August 2020. The goal is to bring that life-saving information to my community and country, where plant-based diets are very rare.
We have organized nutrition campaigns and food literacy programs in ten secondary schools in the northern part of Nigeria, engaging at least 3,657 school children.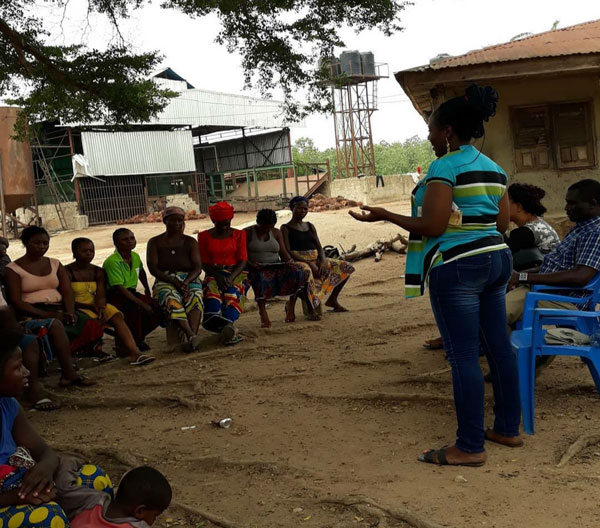 We have several strategies for making this a reality. We have launched online campaigns and seminars, and focused on controlled house-to-house community-based outreach. We have also created free sample meal plans that emphasize using local plant-based foods and preparing dishes that fit with traditional cuisine. We have organized nutrition campaigns and food literacy programs in ten secondary schools in the northern part of Nigeria, engaging at least 3,657 school children. We know how important a good diet is for healthy growth and development, both physically and mentally, and we emphasize the potential benefits for both school children and working adults. We offer preventive nutrition information on nutrient deficiency diseases through daily nutrition posts, both virtual and in-person workshops, and webinars. Through our monthly project, we have directly reached 8,546 people both on and offline.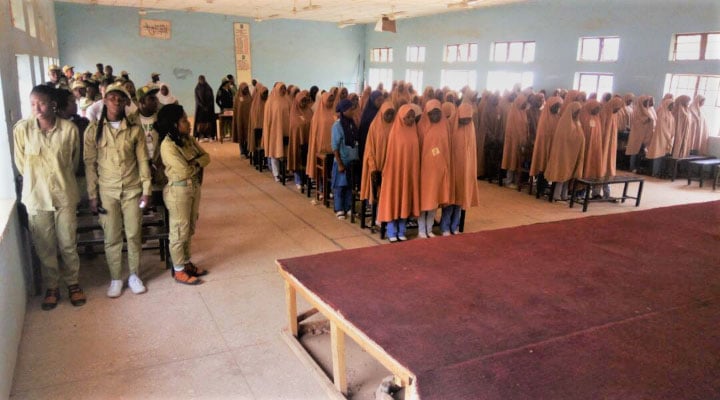 Seeing the positive impact of these efforts has been the biggest win for me. During one of our follow-up visits, a local female farmer named Monsura from the Tudunwada community in the north-central region of Nigeria shared how she has been able to make better diet choices for her family and how her children's health has improved. We have also received amazing stories and reviews through our online platform from various readers, some of whom have started their own plant-based journeys using our free sample meal plan.
Our vision for the future of SOBNUTRITION is to offer the same valuable information and opportunities to every community in the country, one region at a time, and to eventually transcend to other countries in Africa. We already have a partnership with a health organization called Stowelink in Kenya, where we partnered on a project called "NCDs 365" which was implemented in nine other African countries to reduce NCDs using nutrition informatics and community outreach. This project impacted over 500,000 people in 35 rural communities! We hope to continue in that way—creating an inclusive nutrition services and therapy center where all can learn more about nutrition and plant-based diets, and where we can even provide plant-based African meals for free to members of these communities. With the support of CNS, we are determined to continue creating effective, positive change in our community.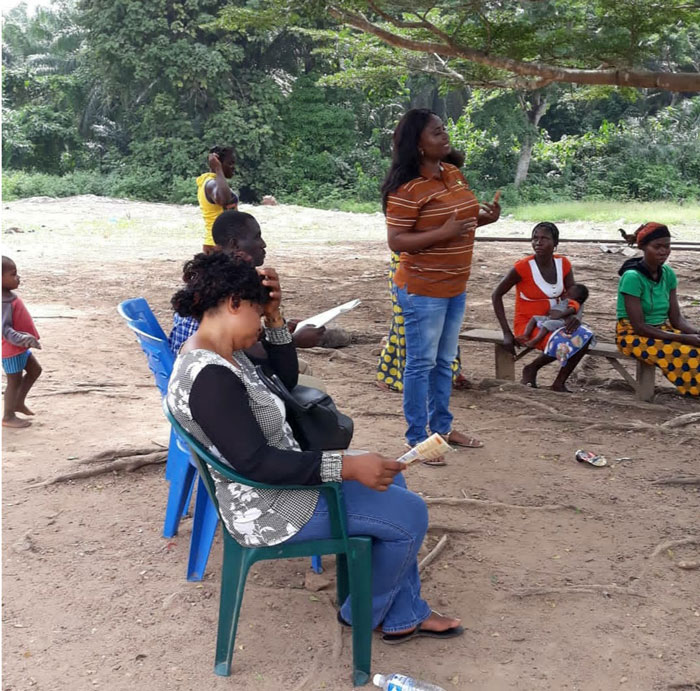 The T. Colin Campbell Center for Nutrition Studies (CNS) is committed to increasing awareness of the extraordinary impact that food has on the health of our bodies, our communities, and our planet. In support of this commitment, CNS has created a Community Grant initiative to empower sustainable food-based initiatives around the world by providing grants to enable innovative start-ups and to propel the growth of existing initiatives. Please consider making a donation to this great cause. 100% of your donation will go to support initiatives like the one you just read about in this article.
Copyright 2023 Center for Nutrition Studies. All rights reserved.