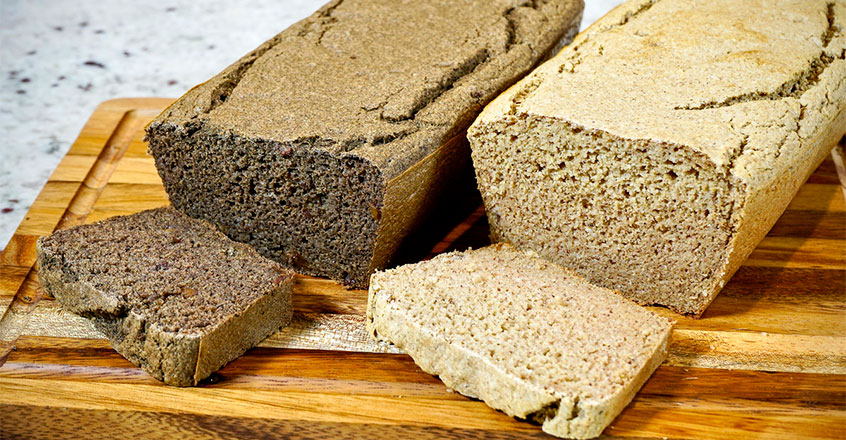 Buckwheat bread is full of fiber, vitamins, and minerals, which makes it even more robust than wheat bread and gives it a slightly nutty flavor. The texture of the bread is soft and spongy, and the individual slices hold together well, making it a great option for sandwiches.
What You'll Need
---
2 cups unsweetened soy milk
1 Tbsp apple cider vinegar
1 tsp low-sodium tamari or soy sauce
How to Make It
---
1 Preheat oven to 350 degrees F.
2 Add the buckwheat flour, baking powder, and baking soda to a mixing bowl and stir well.
3 Add half of the soy milk, and all the raisins, apple cider vinegar, and tamari or soy sauce to a blender and blend until the raisins are pulverized.
4 Pour the blended mixture into the flour mixture along with the remaining soy milk, and mix well.
5 Pour into a silicone bread pan or parchment-lined bread pan.
6 Bake for 35–40 minutes.
7 Keep in an airtight container in the fridge for up to a week.
Copyright 2022 Center for Nutrition Studies. All rights reserved.