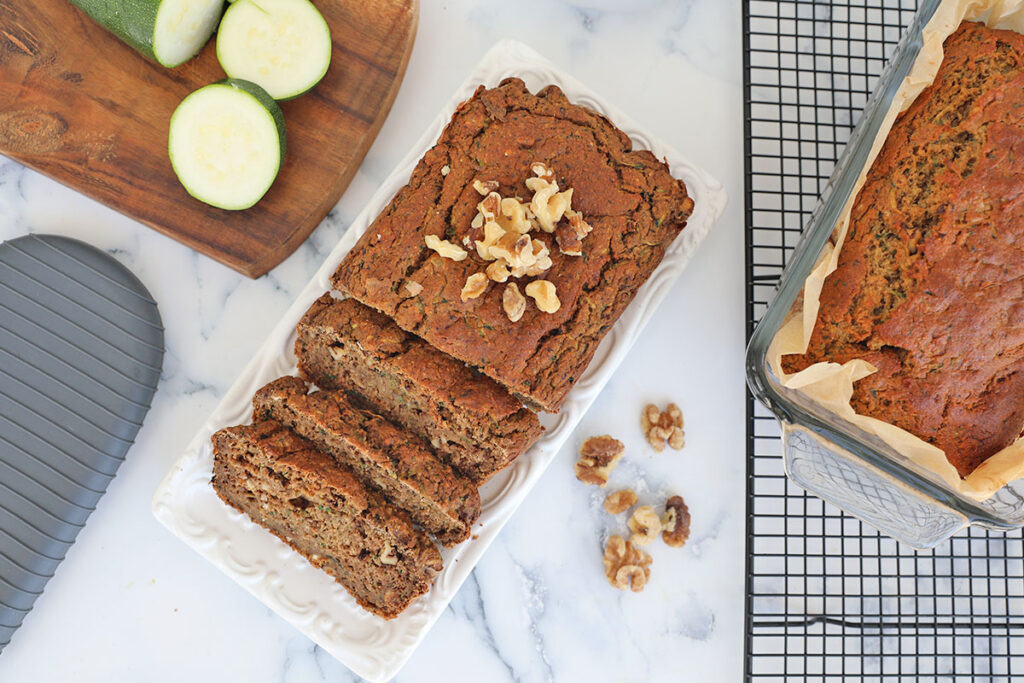 Ingredients
2 cups whole wheat flour
2 tsp baking powder
1 tsp baking soda
1 tsp cinnamon
1 tsp allspice
2 cups shredded zucchini
½ cup applesauce
¼ cup apple juice concentrate (thawed & undiluted)
¼ cup maple syrup
1 tsp vanilla
¼ cup chopped walnuts (optional)
Instructions
1. Preheat oven to 350 degrees F.
2. Grate 2 cups of zucchini, which is approximately 2 small zucchinis.
3. Place flour, baking powder, baking soda, cinnamon, and allspice in a large bowl and whisk together.
4. In a separate bowl, whisk together applesauce, apple juice concentrate, maple syrup, and vanilla.
5. Add grated zucchini to wet mixture and stir until blended.
6. Pour wet ingredients into dry ingredients. Mix just until dry ingredients are evenly moistened. Stir in walnuts, if using.
7. Spoon batter into non-stick loaf pan. Bake on center rack of oven for approximately 50 minutes, or until tooth pick inserted into the center comes out clean. Turn bread out onto a cooling rack and let cool completely before slicing or storing.
8. Serve as breakfast, snack, or dessert. I really like it served warm!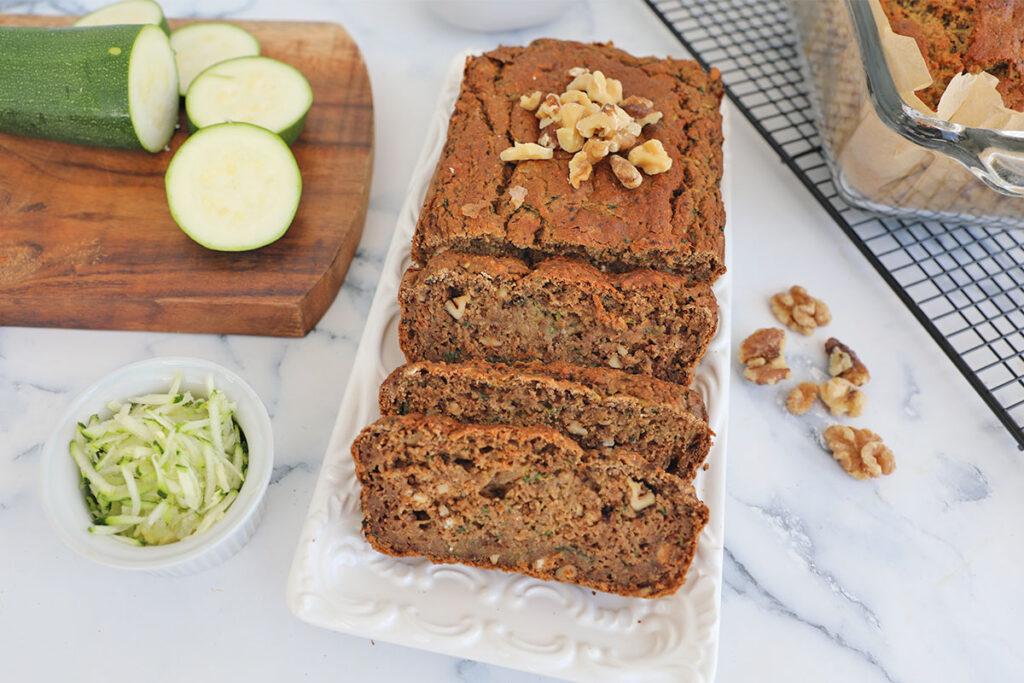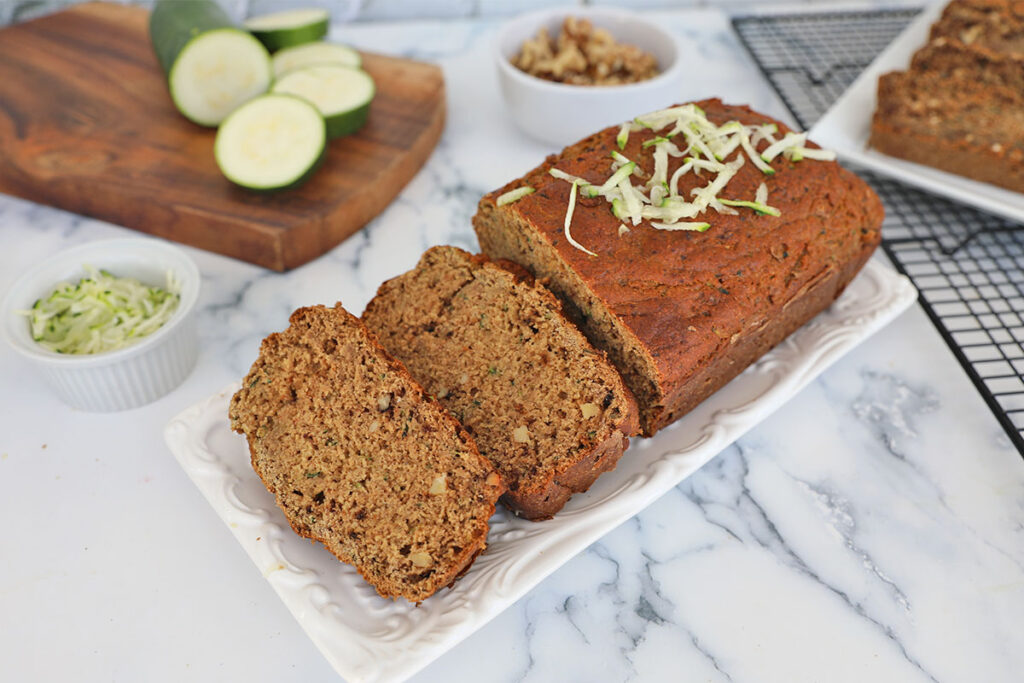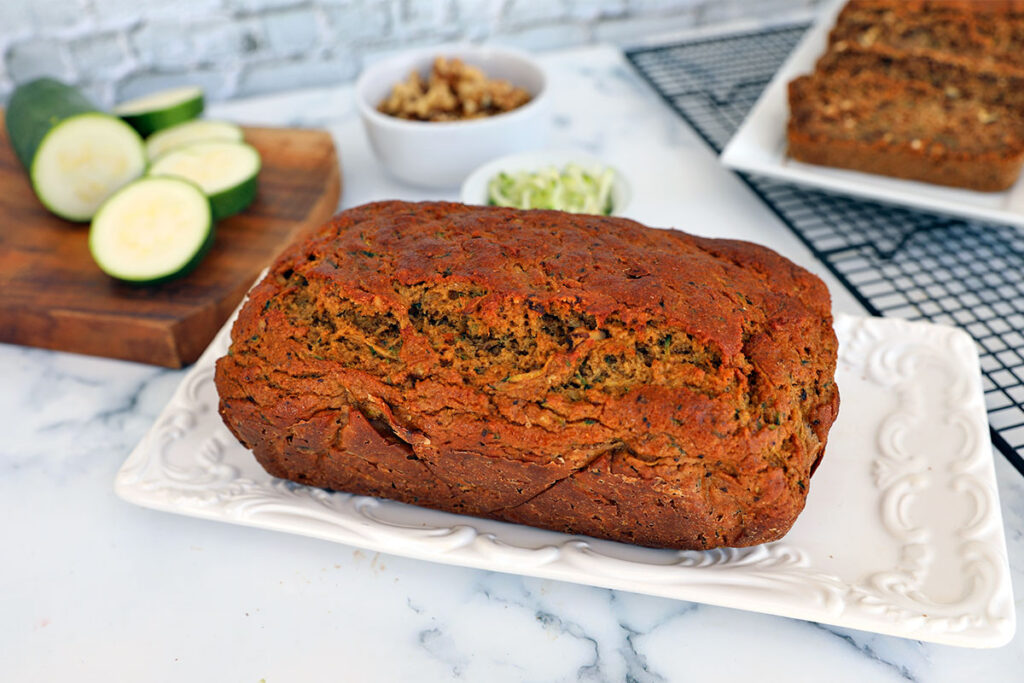 100% online, learn at your own pace
Instructor led format
No prerequisites
Continuing education credits