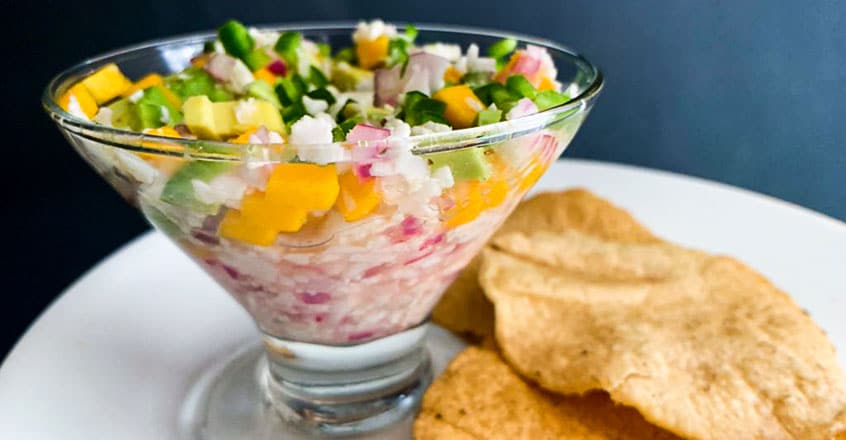 Ingredients
1 head of cauliflower, chopped into small florets
1 avocado, diced
1 mango, diced
¼ cup red onion, finely chopped
½ cup lemon juice
2-3 Tbsp of low-sodium tamari or soy sauce
1 serrano pepper, sliced ​​(optional)
Sesame seeds for topping
Toasted corn tortillas for serving
Instructions
1. In a pot of boiling water, blanch the cauliflower for 2 minutes. Drain and rinse with cold water.
2. In a medium bowl, mix the red onion with the lemon juice and the tamari or soy sauce. Let the onion marinate for 15 minutes.
3. In a bowl, mix the cauliflower with the avocado, mango, marinated onion, and serrano pepper. Stir well.
4. Sprinkle with sesame seeds and serve with toasted corn tortillas.
100% online, learn at your own pace
Instructor led format
No prerequisites
Continuing education credits