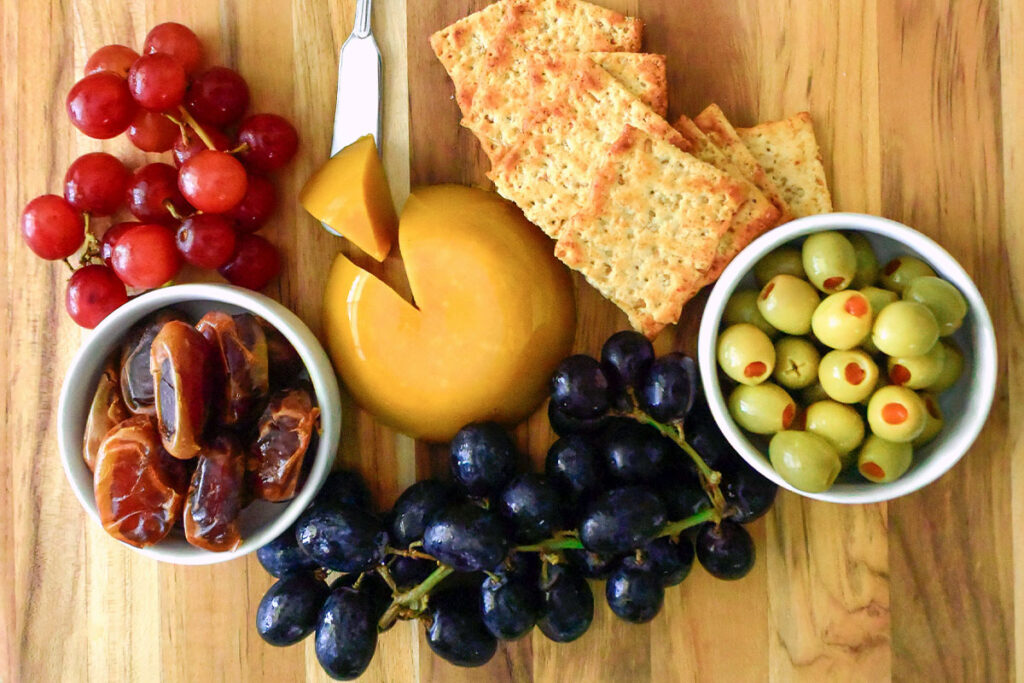 Ingredients
1 cup dry chickpeas, soaked in 3 cups water (plus more as needed) for at least 8 hours
2 Tbsp nutritional yeast
1 tsp sea salt
1 Tbsp tamari
½ tsp turmeric
½ tsp garlic powder
1 ½ cup water
Pepper to taste
Instructions
1. After draining and rinsing the soaked chickpeas, add all ingredients to a blender.
2. Blend until smooth.
3. Add the blend to a saucepan and cook over medium heat until it thickens. It should be thicker than pancake batter.
4. Transfer to a glass container and let it cool in a refrigerator for at least an hour.
5. Flip cooled cheeze onto a serving plate or tray.
6. Decorate with fresh herbs, if desired.
Cooking Tips
1. A perfect alternative for a cheese board filled with fruits and crackers
100% online, learn at your own pace
Instructor led format
No prerequisites
Continuing education credits