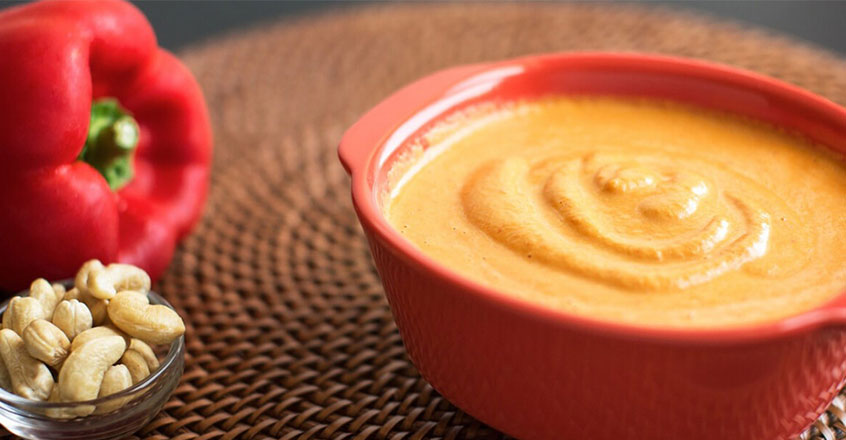 Ingredients
1½ cups finely diced russet potatoes (about 1 medium potato)
¼ cup finely diced red bell pepper
½ small yellow onion, diced
2 Tbsp raw cashews
2 Tbsp tahini
1 Tbsp fresh lemon juice
2 Tbsp nutritional yeast
2 Tbsp arrowroot powder
1 tsp sea salt (optional), or to taste
Instructions
1. Combine the potato, bell pepper, onion, and cashews in a small saucepan and cover with water. Bring the water to a boil over high heat, reduce the heat to medium, and cook until the potatoes are very tender, about 10 minutes. Drain the vegetables, reserving 3/4 cup of the cooking water.
2. Combine the potato mixture, reserved cooking water, tahini, lemon juice, nutritional yeast, arrowroot powder, and sea salt in a blender. Process on high until everything is smooth and creamy, about 3 minutes.
3. Store the sauce in an airtight container in the refrigerator for up to 5 days. Makes about 2½ cups.
Cooking Tips
1. The secret to a creamy cheese sauce is in making sure the potatoes are well cooked (they should be very tender when poked with a fork), and then pureeing the potato mixture for several minutes to break down the starch in the potatoes.
100% online, learn at your own pace
Instructor led format
No prerequisites
Continuing education credits