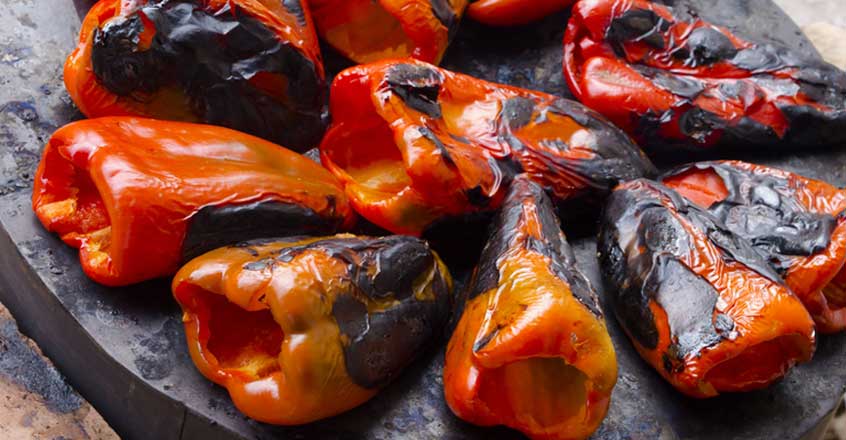 Instructions
1. Preheat oven to 400 degrees F.
2. Place whole pepper on its side on a parchment lined panned. Roast until the pepper skin is blackened, turning with tongs every 5 minutes. It usually takes about 20-25 minutes total to blacken the whole pepper. Multiple peppers can be broiled at once if more roasted pepper is desired.
3. Remove pepper with tongs and place it in a small brown paper sack. Close sack and allow it to sit for 15 minutes to cool.
4. When pepper is cool enough to touch remove it from the bag and peel off the blackened skin and remove the stem and seeds. Run the pepper under cool water if necessary to help remove the skin and seeds. Tear or cut the pepper into slices or smaller pieces as desired.
Cooking Tips
1. If you have a gas stove, a barbecue or an open fire, you can roast peppers using any of these by holding the pepper over the flame using a barbecue fork until the skin is blackened.
2. Roasted red peppers will keep in a sealed container in the refrigerator for about 1 week.
100% online, learn at your own pace
Instructor led format
No prerequisites
Continuing education credits