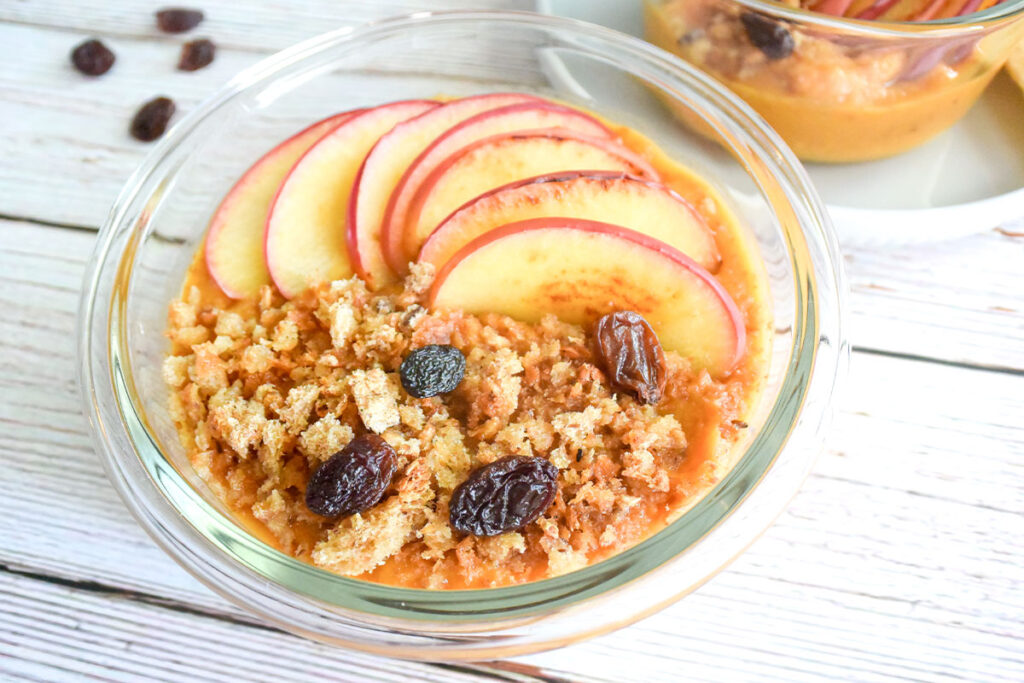 Ingredients
1 sweet potato, peeled and cubed
Filtered water
2 apples, cut 1½ into cubes and the other ½ into thin slices
2 Tbsp raisins, soaked
1 cup rye bread crumbs, divided
½ cup orange juice
1 tsp allspice
½ tsp cardamom
½ tsp cinnamon
Instructions
1. Preheat oven to 350 degrees F.
2. Soak the raisins in hot, filtered water. Set aside.
3. Place the sweet potato in a pot and cover with filtered water.
4. Bring to a boil, then lower temperature and let simmer for 15 minutes.
5. Add the apple cubes and simmer for 15 more minutes.
6. Drain the water and place the cooked sweet potato and apple in a blender. Add soaked raisins, ½ of the rye bread crumbs, orange juice, allspice, and cardamom.
7. Blend until mixture becomes smooth.
8. Pour the mixture evenly into 3 small baking dishes.
9. Top with the apple slices and remaining bread crumbs. Cover the baking dishes and bake for 30 minutes.
10. Sprinkle with cinnamon before serving.
Cooking Tips
1. You can soak the raisins overnight.
2. Other ways of sweetening this naturally: soaked plums, soaked dates, banana, or simply adding more sweet potato.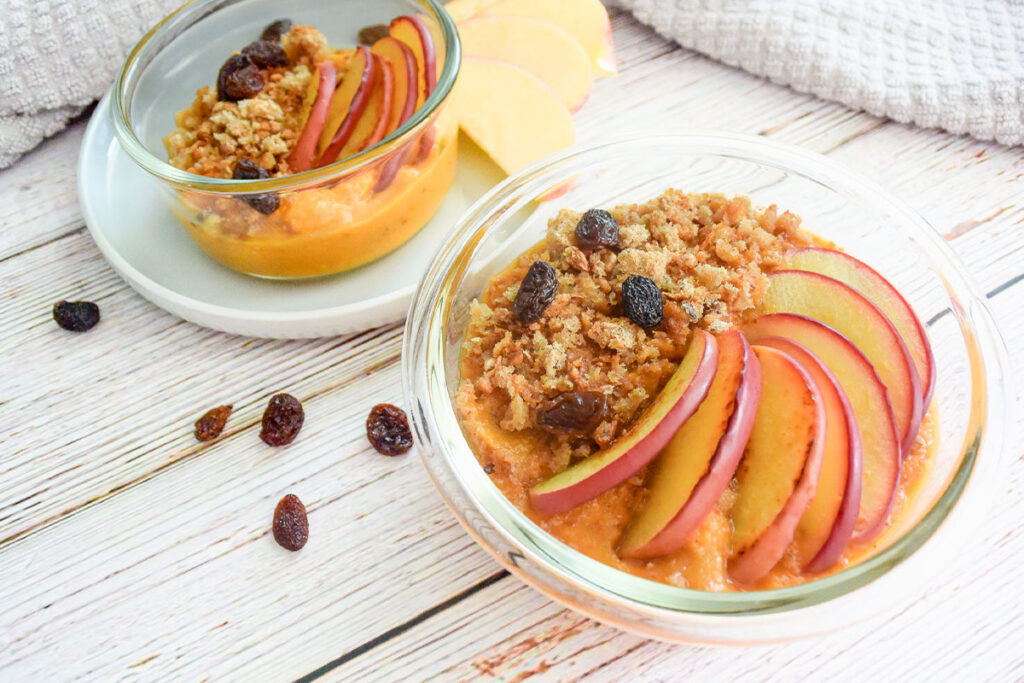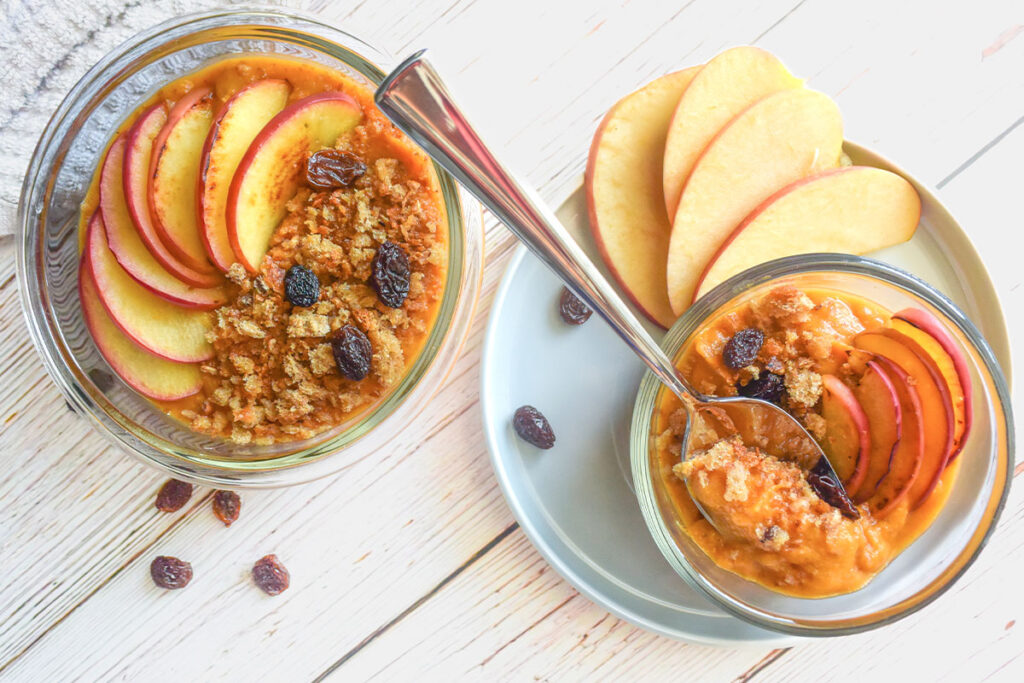 100% online, learn at your own pace
Instructor led format
No prerequisites
Continuing education credits