Apple Cinnamon Oatmeal Cups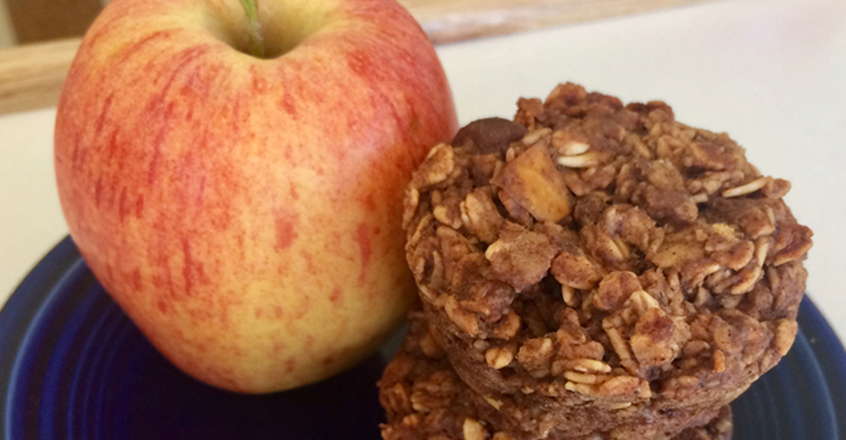 2 ¼ cups plant-based milk
1 cup pitted dates (packed)
1 Preheat the oven to 350 degrees F.
2 Chop the apple into small pieces.
3 In a blender, combine the plant-based milk with the dates, water, flax seeds, baking powder and spices until smooth.
4 Place the oats in a large bowl.
5 Stir the blended mixture into the oats.
6 Add the chopped apples and raisins, and stir to incorporate.
7 Spoon the mixture into silicone muffin cups.
8 Bake for 40 to 45 minutes, until the tops are golden and slightly firm to the touch.
9 Let cool for 10 to 15 minutes before running a knife along the edges and popping them out of the silicone muffin cups.
Cooking Tips
Silicone muffin cups are essential for this recipe. They guarantee that no fat is needed to grease the tins. Paper liners will not separate from the baked mixture, but the oatmeal cups will pop right out of the silicone cups! Once you try silicone, you will love using them for all your baked goods.
Copyright 2021 Center for Nutrition Studies. All rights reserved.