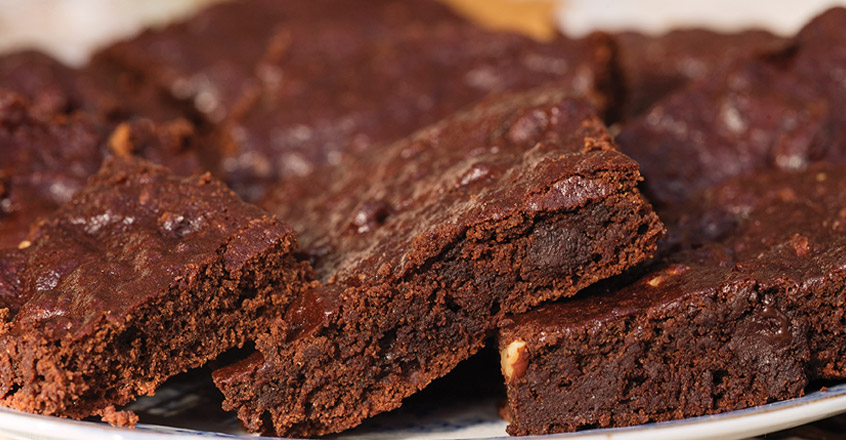 What You'll Need
---
½ cup unsweetened applesauce
¾ cup whole wheat pastry flour
⅓ cup unsweetened cocoa powder
½ cup vegan semisweet chocolate chips
How to Make It
---
1 Preheat oven to 350 degrees F. Line a 9 × 9 inch pan with parchment paper and set aside.
2 In a small bowl, mix together the flax meal and water. Let stand for 2 minutes.
3 In a separate bowl, blend the Sucanat, agave, vanilla, nut butter, applesauce, and flax meal mixture until smooth.
4 In a third bowl, combine the flour, baking cocoa, baking powder, and salt. Add to the Sucanat mixture and stir to combine.
5 Fold in the vegan chocolate chips.
6 Spoon the batter into the prepared pan.
7 Bake for 30–35 minutes, or until a toothpick inserted into the center comes out clean.
8 Let cool on a wire rack before slicing.
Copyright 2022 Center for Nutrition Studies. All rights reserved.