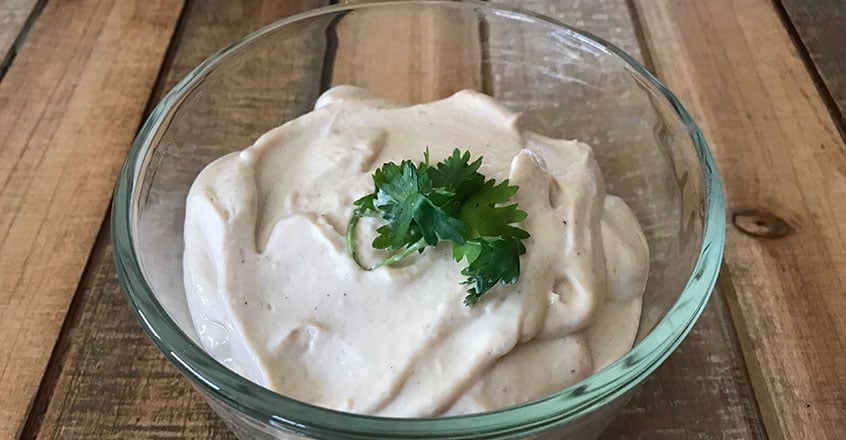 1 12.3 oz package of firm silken tofu
1 Tbsp rice or apple cider vinegar
½ tsp coconut or date sugar
1 Combine all the ingredients in a blender and process until smooth.
2 For best results, chill for at least an hour before using.
Cooking Tips
After 24 hours, the flavors have time to set in and this mayo tastes just like traditional mayo.
If available, use a high-speed blender.
I recommend the Mori-Nu brand of tofu vs refrigerated silken tofu varieties for a smoother and thicker consistency.
Copyright 2020 Center for Nutrition Studies. All rights reserved.