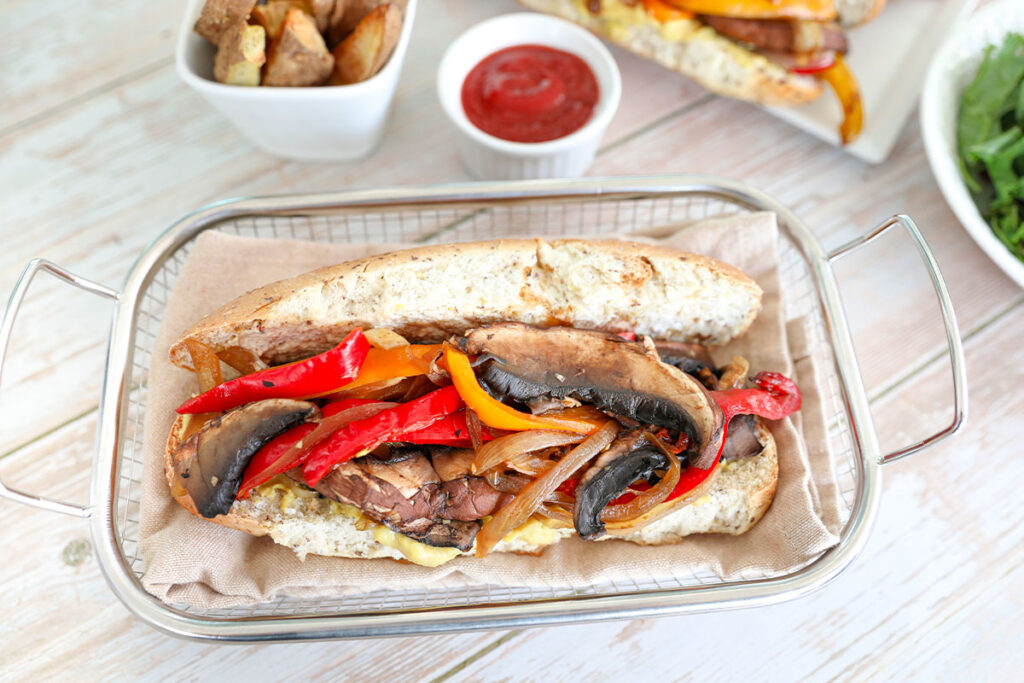 Ingredients
6 portobello mushrooms, sliced
1 medium onion, sliced into half moons
½ orange or yellow bell pepper sliced in strips
8 garlic cloves, crushed
3 Tbsp steak sauce
2 Tbsp vegan Worcestershire sauce
2 tsp mirin or white wine
6 whole grain buns
Tofu mayo to taste
Tofu Mayo
1 12.3 oz package of firm silken tofu
1 Tbsp rice or apple cider vinegar
2 tsp dijon mustard
¾ tsp garlic powder
¾ tsp onion powder
¾ tsp sea salt
½ tsp raw or date sugar
Instructions
Philly Steaks
1. Sauté the onions and peppers for 1 minute adding some vegetable broth or water if needed.
2. Add the mushrooms and cook for 2 minutes.
3. Add the rest of the ingredients and cook for 3-4 minutes.
4. Toast the buns and spread some tofu mayo if desired.
5. Fill the hoagie buns with the veggies and serve immediately.
Tofu Mayo
1. Combine all the ingredients in a blender and process until smooth.
2. Chill for at least an hour before using.
Cooking Tips
1. You may have to go to a health food store to purchase the steak sauce and vegan worcestershire sauces as most popular brands contain animal products or high fructose corn syrup.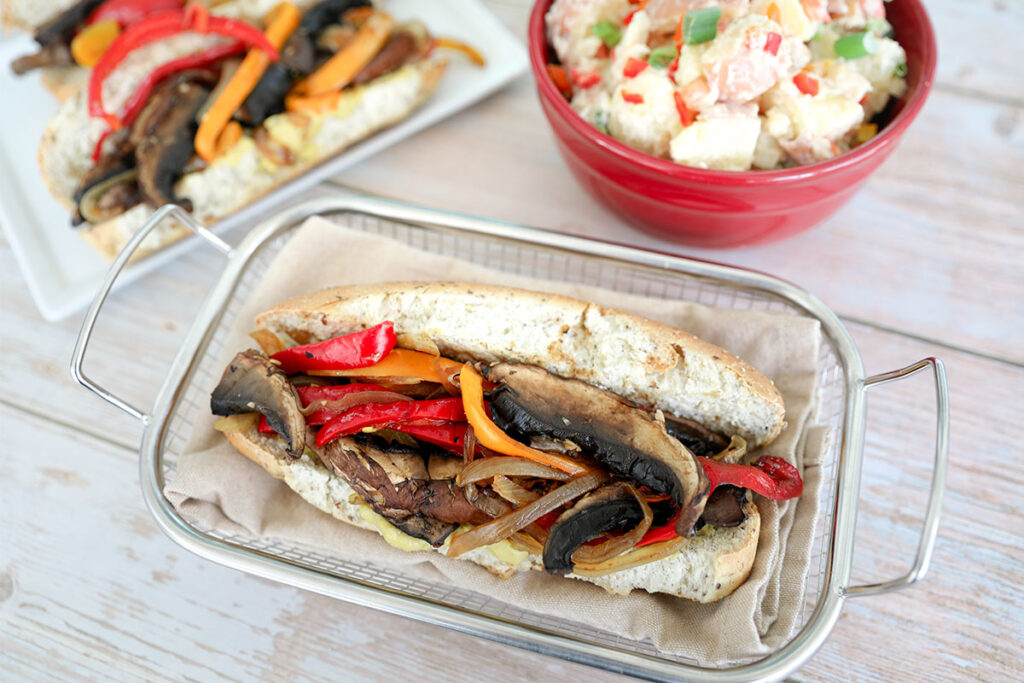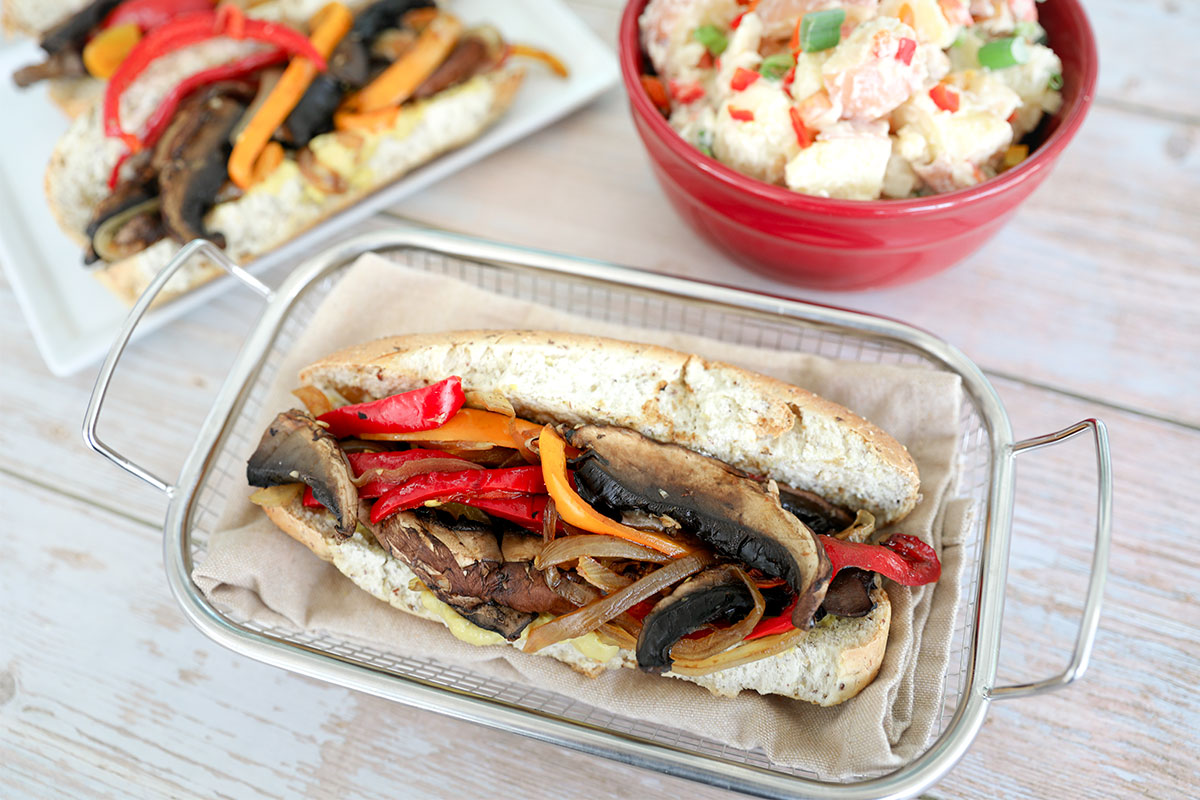 100% online, learn at your own pace
Instructor led format
No prerequisites
Continuing education credits