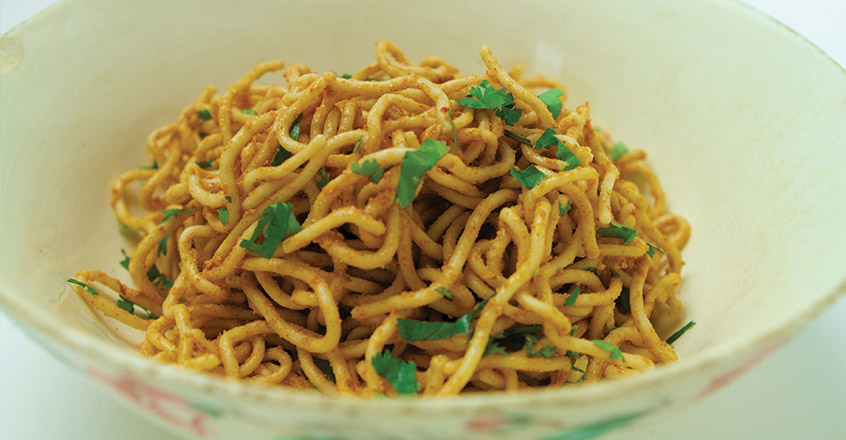 1 pound whole grain spaghetti
2 Tbsp low-sodium soy sauce or tamari
2 Tbsp Thai red curry paste
chopped fresh cilantro for garnish
1 Cook the spaghetti according to package instructions.
2 While the spaghetti cooks, combine the almond butter, water, rice vinegar, soy sauce or tamari, and Thai red curry paste in a large bowl and whisk together.
3 Add the cooked spaghetti to the sauce and toss to mix well.
4 Serve garnished with the chopped cilantro.
Copyright 2019 Center for Nutrition Studies. All rights reserved.