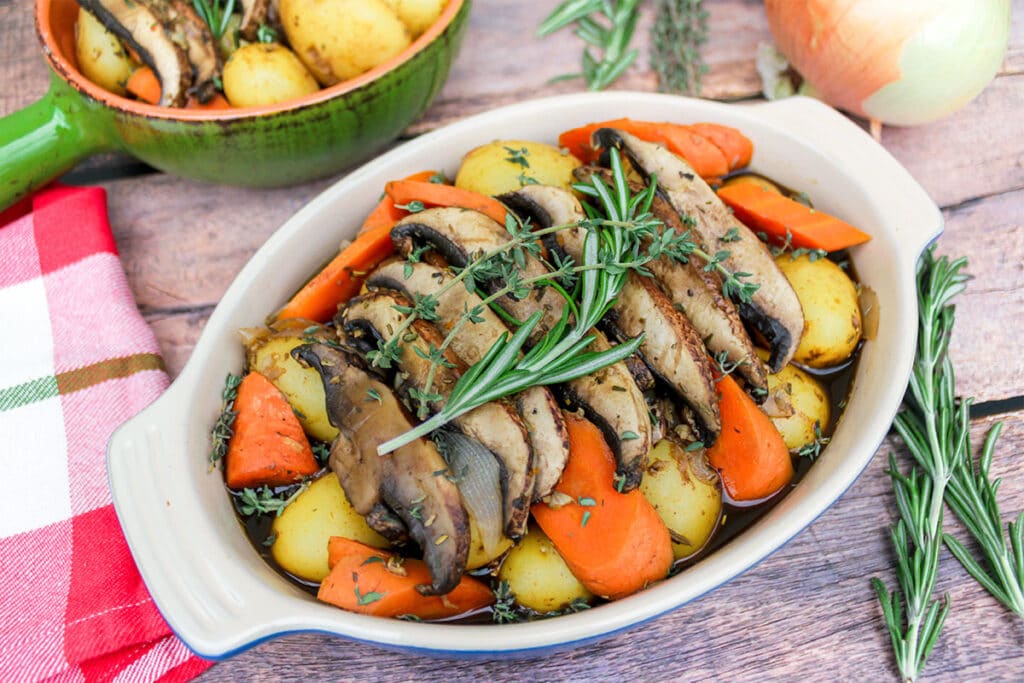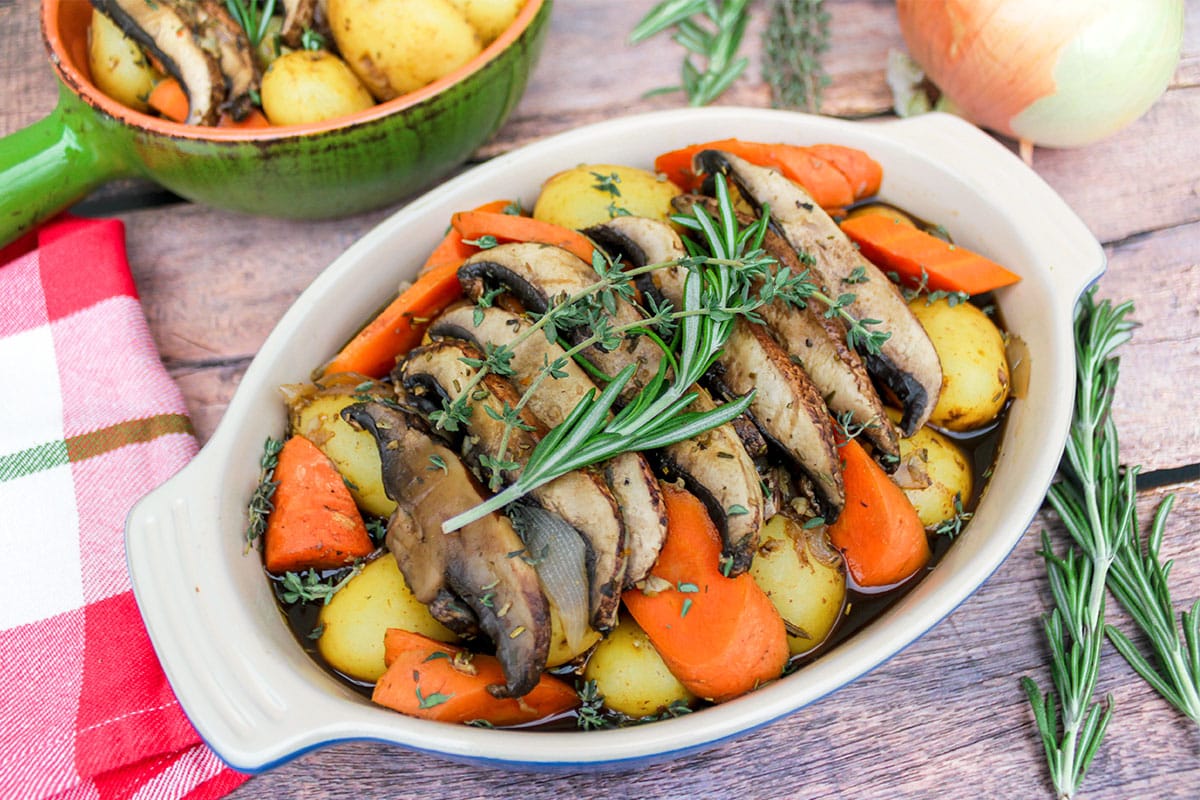 Ingredients
2 cups vegetable broth
1 Tbsp nutritional yeast
2 pounds small yellow potatoes
3 carrots, sliced thick
1 medium onion, sliced
½ cup red wine
4 garlic cloves, crushed
4 large portobello mushrooms, sliced
1 Tbsp balsamic vinegar
1 Tbsp vegan Worcestershire sauce
1 tsp dried sage
1 tsp dried rosemary
4 sprigs fresh thyme
2 sprigs fresh rosemary
Instructions
1. In a large saucepan, heat vegetable broth and add potatoes.
2. Cover and cook potatoes for 5 minutes.
3. Add carrots and cook for 2 minutes.
4. In a separate hot pan, sauté the onion until tender, for about 3-4 minutes, and deglaze with wine.
5. Add the cooked onions and wine, portobello mushrooms, nutritional yeast, and dried herbs to the pan with the potatoes and carrots.
6. Drizzle with Worcestershire sauce and balsamic vinegar, add garlic and cook on low to medium heat for 20 minutes, or until the vegetables are cooked through.
7. Add the fresh herbs during the last 10 minutes of cooking.
Cooking Tips
1. Serve over mashed potatoes or as a standalone dish.
2. If you don't like mushrooms, try using eggplant instead.
100% online, learn at your own pace
Instructor led format
No prerequisites
Continuing education credits