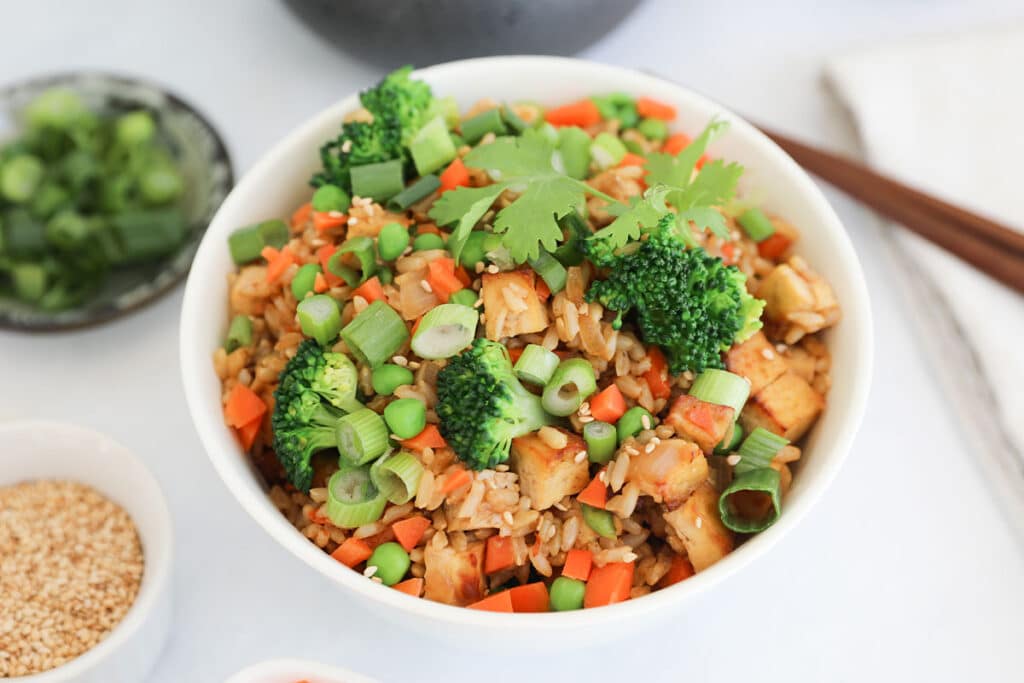 Ingredients
Rice
3 cups cooked brown jasmine rice, preferably leftover and chilled
8 ounces extra-firm tofu, cut in ½-inch cubes
½ cup diced onion
½ cup diced carrots
4 garlic cloves, minced
1 cup broccoli florets, blanched
½ cup peas
½ cup sliced green onions
¼ cup toasted sesame seeds
Sauce
3 Tbsp low-sodium tamari
2 Tbsp coconut sugar or date paste
1 garlic clove, minced
1 Tbsp peanut butter
1 Tbsp Thai sweet or garlic chili sauce
Instructions
1. Preheat oven to 425 degrees F. Place tofu on a parchment-lined baking sheet and bake for 20 minutes or until golden brown. Alternatively, cook at 400 degrees F in an air fryer for 15 minutes.
2. In a medium bowl, combine the sauce ingredients and set aside. Once the tofu is cooked, stir it in the sauce and let marinate for 10 minutes.
3. In a heated pan, sauté the onions for 3–4 minutes.
4. Add the carrots and garlic and sauté for 3 minutes.
5. Stir in the marinated tofu with sauce and the cooked brown rice. Sauté for 1 minute.
6. Add the broccoli and peas and cook for another minute.
7. Add the green onions and sesame seeds and serve immediately.
Cooking Tips
1. To blanch the broccoli, bring a pan of water to a boil. Have a bowl of iced water ready along with a strainer. Cook the broccoli in the boiling water for 1 minute before plunging it in the bowl of iced water using a slotted spoon. Drain and set aside.
2. Look for unsalted, oil-free natural peanut butter.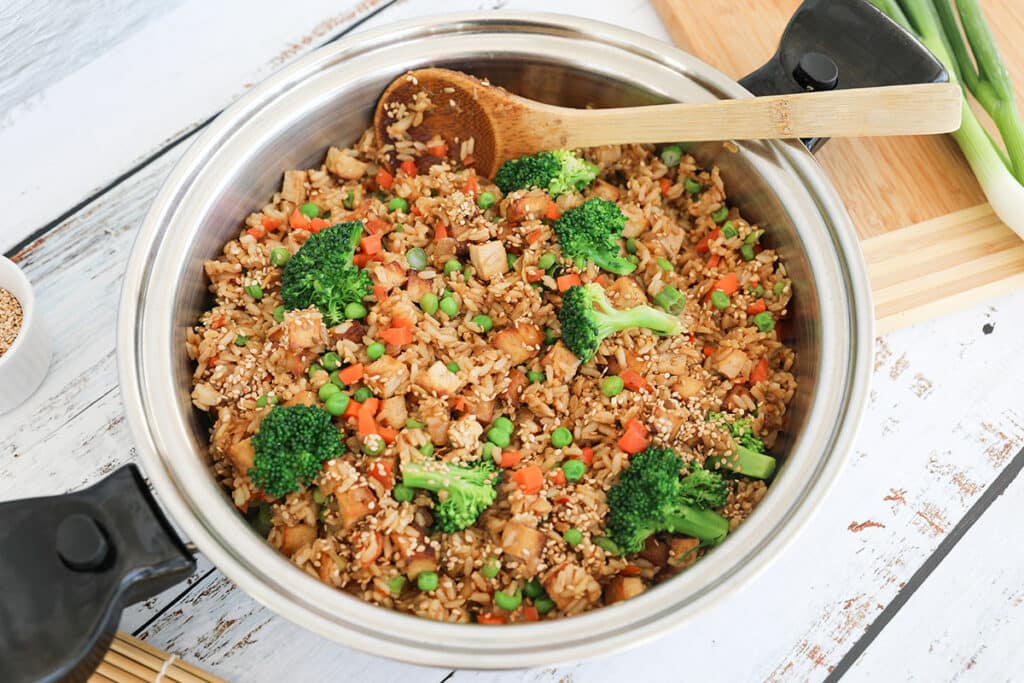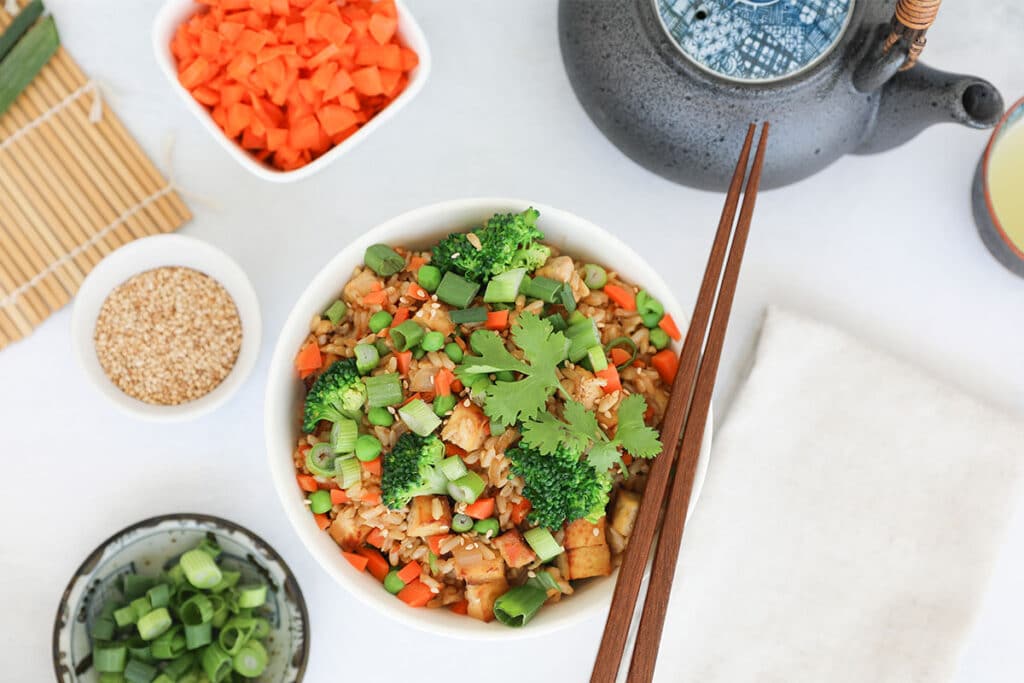 100% online, learn at your own pace
Instructor led format
No prerequisites
Continuing education credits