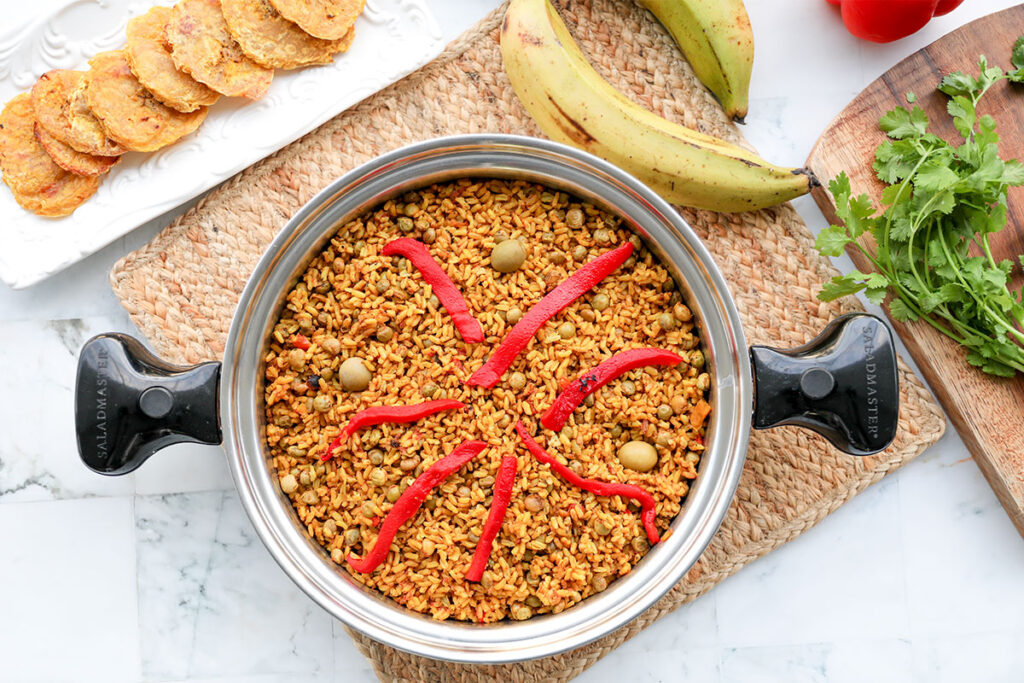 Ingredients
3 cups frozen pigeon peas
2 cups water
½ tsp sea salt
½ tsp ground turmeric
½ tsp cumin
1 tsp oregano
2 Tbsp tomato paste
1 tsp smoked paprika or liquid smoke
2 tsp Homemade Adobo or all-purpose seasoning
6 olives, optional
3 ½ cups liquid, combining reserved water from cooking pigeon peas and vegetable broth
3 cups brown rice (see tips)
¼ cup cilantro, chopped
2 Tbsp sliced roasted bell pepper, for garnish
Sofrito
¾ cup diced onion
¾ cup diced red bell pepper
5 garlic cloves, crushed
4 small sweet peppers ("aji dulce"), diced
1 Tbsp fresh culantro, chopped (optional, see tips)
Homemade Adobo
¼ cup garlic powder
¼ cup dried oregano
2 Tbsp ground black pepper
2 Tbsp ground turmeric
2 Tbsp onion powder
2 tsp paprika
2 tsp cumin
2 Tbsp sea salt, or to taste
Instructions
1. In a medium saucepan, add the pigeon peas, 2 cups of water, and sea salt and cook over medium-high heat for 10 minutes. Drain the pigeon peas and set aside, reserving the liquid for cooking the rice.
2. Mix all the Adobo ingredients in a container and measure out 2 teaspoons for the recipe. Reserve the rest for future recipes.
3. Preheat a medium saucepan over medium heat. Add the sofrito ingredients and cook for 2 to 3 minutes.
4. Add turmeric, cumin, oregano, pigeon peas, tomato paste, smoked paprika, Adobo, and olives. Cook for 3 minutes.
5. Add the vegetable broth and liquid from the pigeon peas, then add the rice. Cover the saucepan and bring to a boil. Reduce to medium-low temperature and cook for 40 minutes.
6. Stir-in cilantro. Decorate with the bell pepper strips.
Cooking Tips
1. For fluffy rice that doesn't take as long to cook, use Uncle Ben's whole grain parboiled brown rice. If you use regular brown rice, add an additional cup of water or broth and cook for 45 minutes.
2. Culantro, also known as "recao" has a flavor similar to cilantro. If you don't get it, you can replace it with fresh cilantro.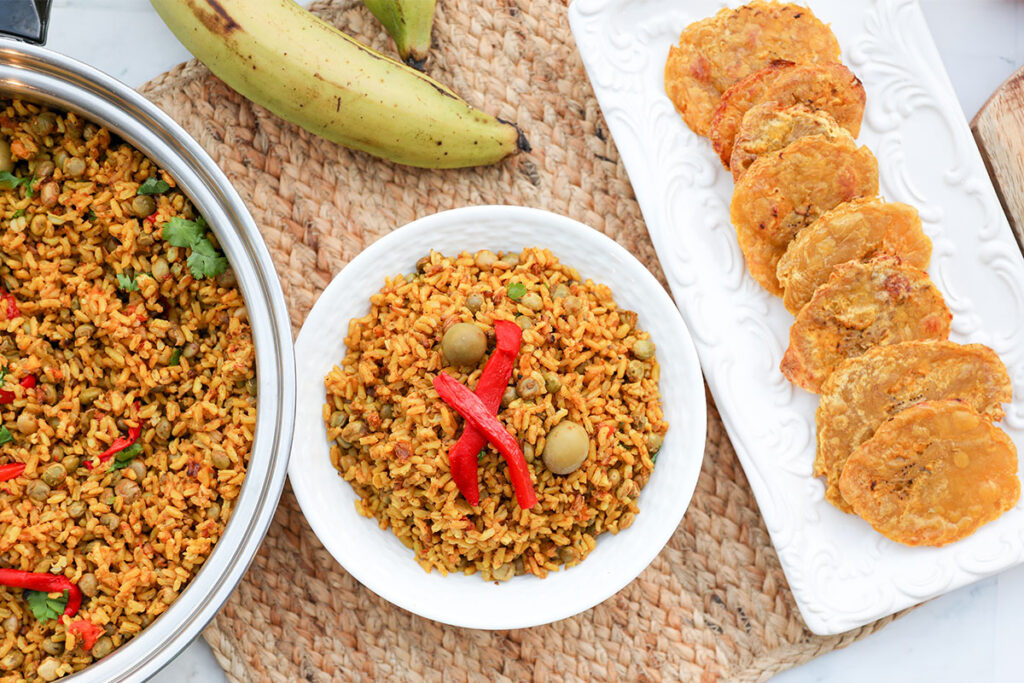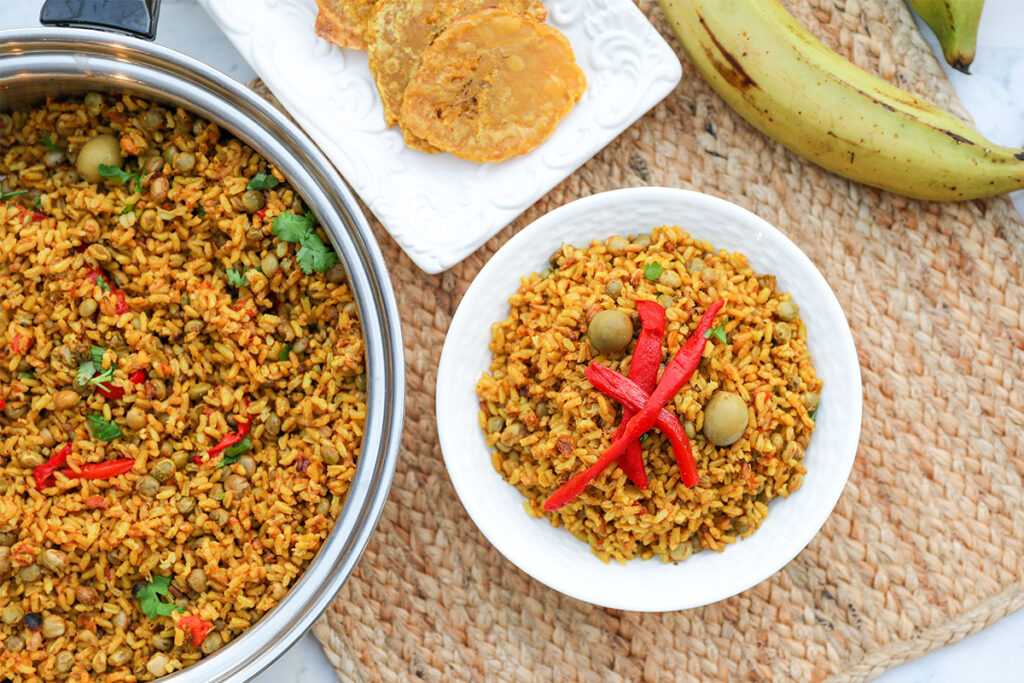 100% online, learn at your own pace
Instructor led format
No prerequisites
Continuing education credits