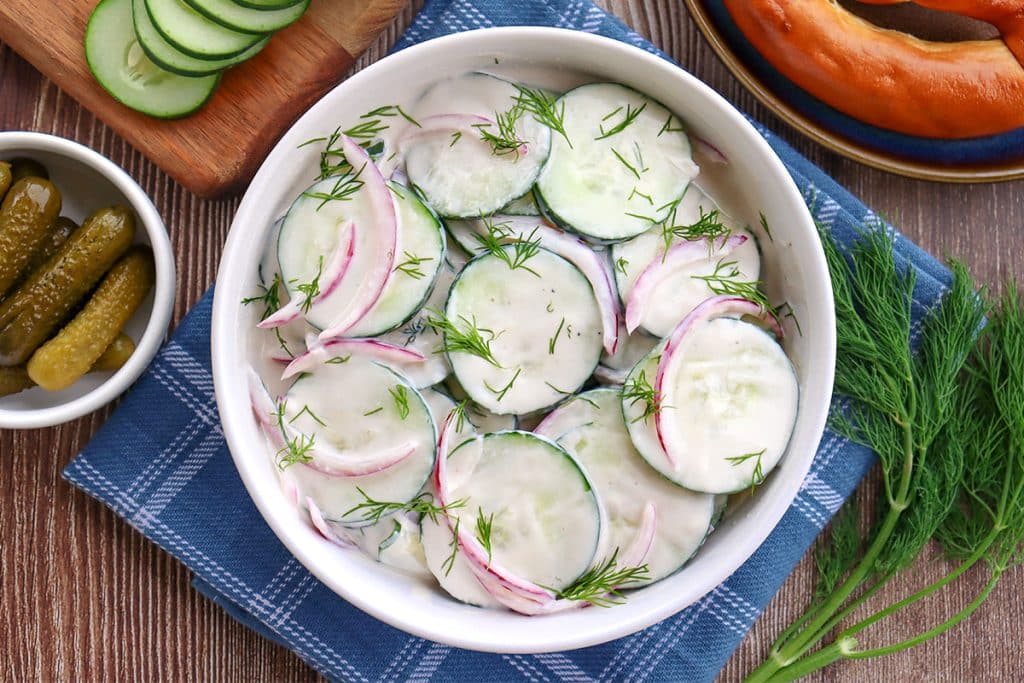 Ingredients
2 medium cucumbers, thinly sliced
¾ cup plant-based plain yogurt
2 Tbsp white vinegar
¼ tsp garlic powder (or 1 small garlic clove, minced)
1 Tbsp fresh dill, finely chopped (adjust to taste)
Salt and black pepper, to taste
½ red onion, thinly sliced (optional)
Instructions
1. Add the cucumbers to a large bowl and season with a pinch of salt. Let them rest for 20 minutes, allowing excess moisture to be drawn out. Gently squeeze the cucumber slices and pour off the liquid.
2. In a medium bowl, combine the yogurt, vinegar, garlic, dill, and salt and black pepper. Mix everything together until well combined. You can also use a mini blender for a smoother dressing.
3. Taste the dressing and adjust the seasonings as needed. Add more salt, pepper, vinegar, or maple syrup to suit your preferences.
4. Pour the prepared dressing over the cucumbers. If desired, add the thinly sliced red onion to the salad. Gently stir to combine all the ingredients.
5. Refrigerate for at least 1 hour before serving to allow the flavors to meld.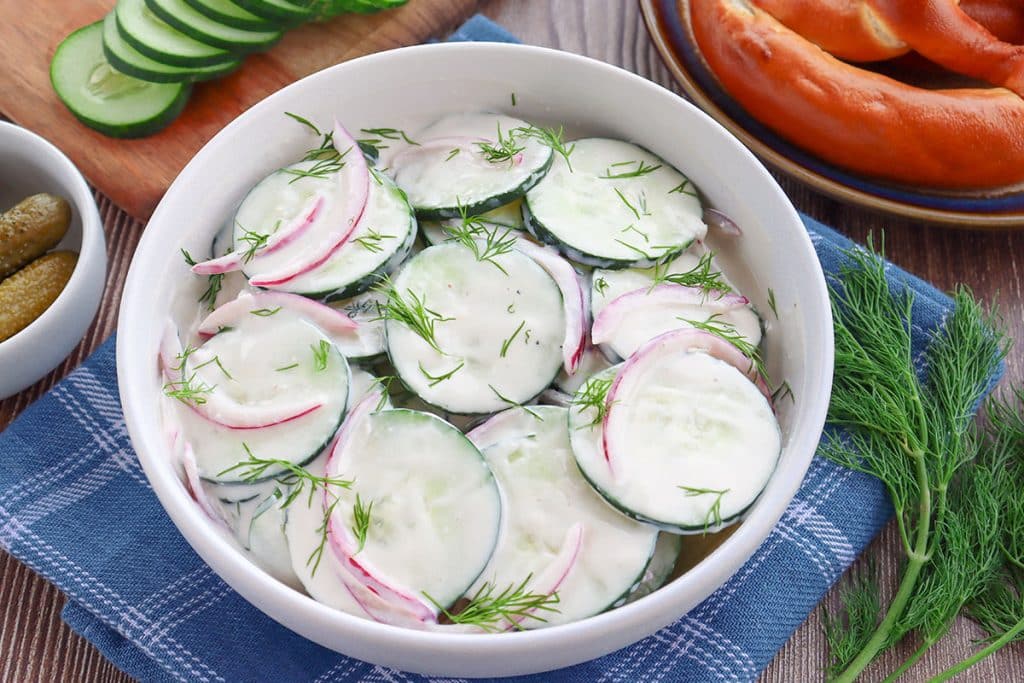 100% online, learn at your own pace
Instructor led format
No prerequisites
Continuing education credits