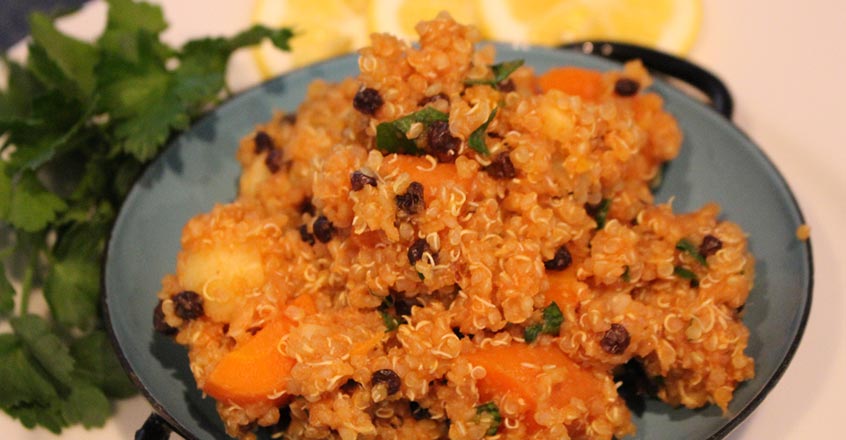 2 cups carrot chunks, ½-1" rounds
2 cups parsnip chunks, 1" rounds
1 cup oil-free tomato sauce
1 cup chopped kale (optional)
¼ cup fresh parsley, chopped (optional)
1 Add water and quinoa to a large saucepan and bring to a simmer.
2 Cover and cook for 20 minutes before adding carrots, parsnip, currents and tomato sauce.
3 Return the mixture to a simmer, then cook for 5 minutes longer before turning off the heat.
4 Add the remaining ingredients and let sit, covered for 5 minutes longer before serving.
Copyright 2020 Center for Nutrition Studies. All rights reserved.