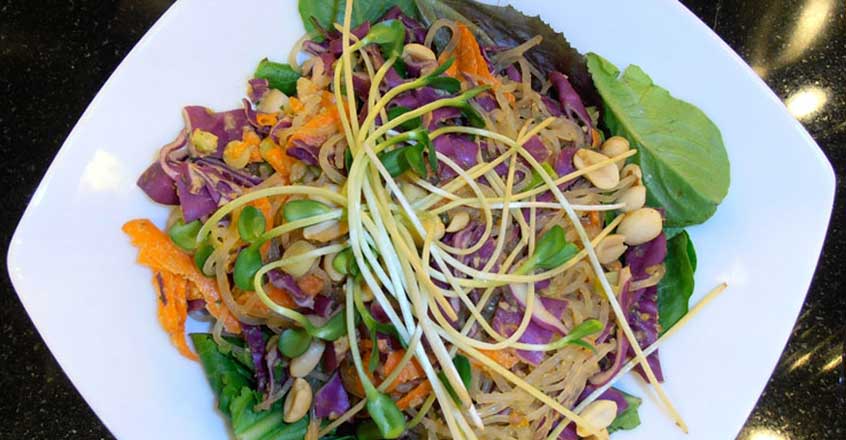 What You'll Need
---
SALAD
1 12 ounce package kelp noodles
2 cups red cabbage, shredded
5 scallions, chopped (green part included)
6 leaves Romaine lettuce, chopped
PEANUT SAUCE
1 Tbsp toasted sesame seeds
Juice from half a large lime
How to Make It
---
PEANUT SAUCE
1 Place all ingredients (except cilantro) in a high-speed blender, and blend until smooth.
2 Add cilantro and briefly mix – keeping the cilantro in pieces vs. totally blended into the sauce.
SALAD
1 Place all ingredients in a large bowl and toss until mixed well.
2 Add dressing and toss until well coated. Sprinkle with 1 tbsp peanuts on each serving.
Copyright 2022 Center for Nutrition Studies. All rights reserved.