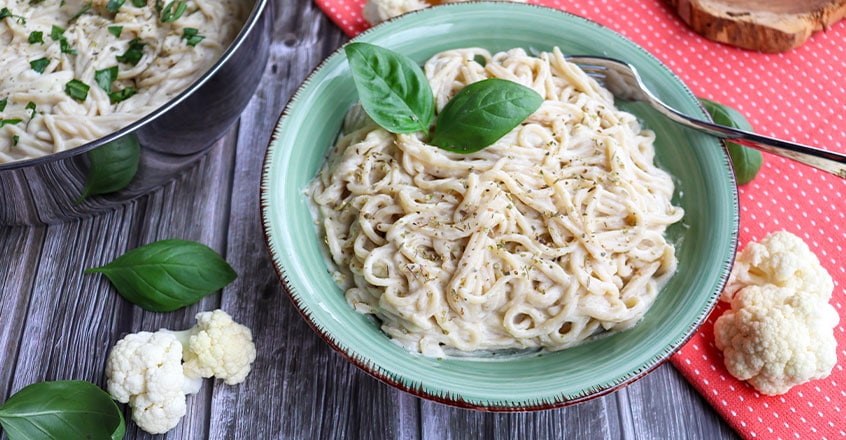 Ingredients
1 pound of pasta
2 small cauliflowers, cut into florets (approximately 1.5 – 2 pounds)
⅔ cup nutritional yeast
4-5 cloves garlic, pressed
1 cup plain soymilk, or other non-dairy milk
4 oz raw cashews
2 tsp onion powder
2 tsp salt
3 Tbsp lemon juice
Instructions
1. Bring two medium pots of water to a boil over high heat.
2. In first pot, prepare pasta according to package directions.
3. In the second pot, add cauliflower and cook until tender, 7-10 minutes.
4. Drain the cauliflower and place in a high speed blender along with nutritional yeast, soymilk, garlic, cashews, onion powder, salt and lemon juice.
5. Purée until smooth and pour over cooked pasta. Season with salt and pepper to taste.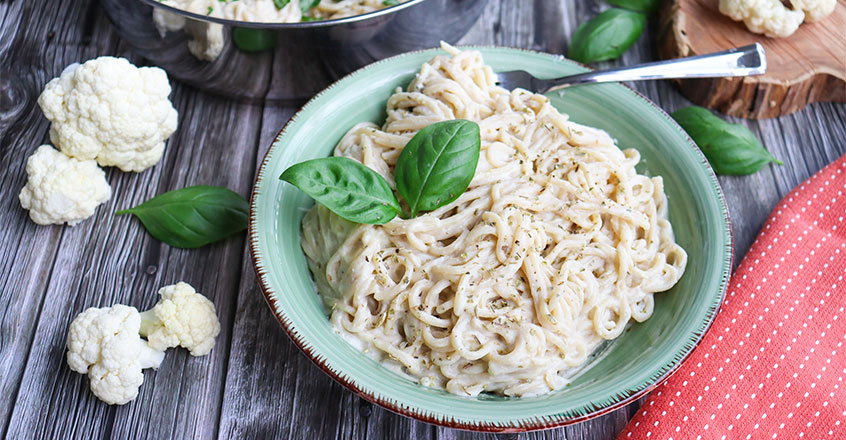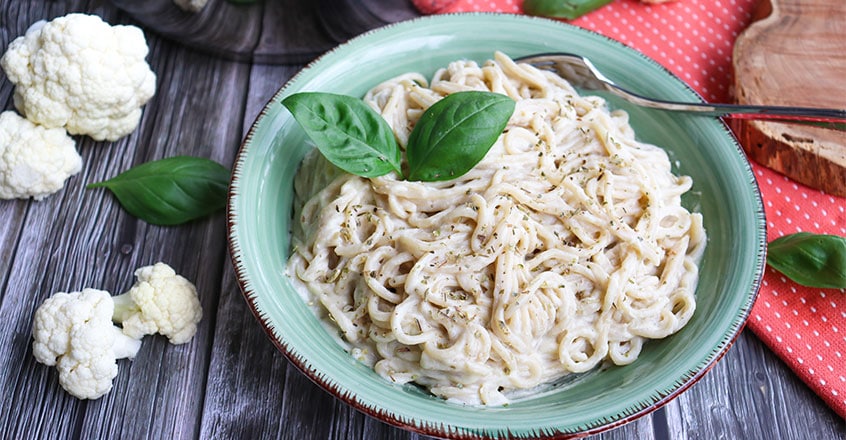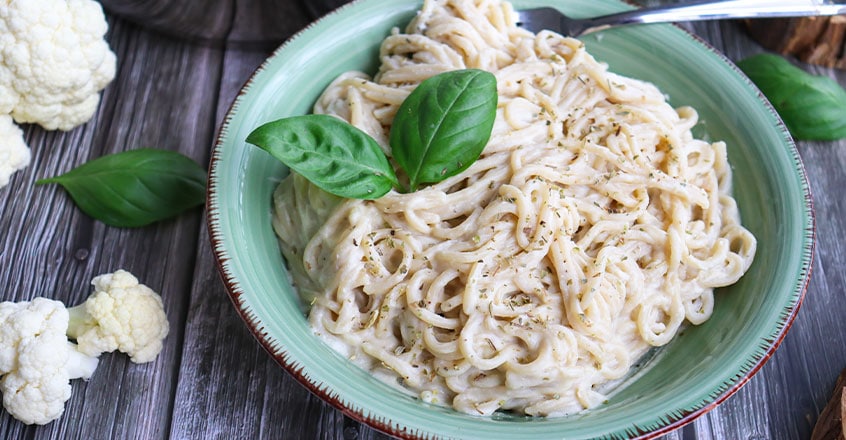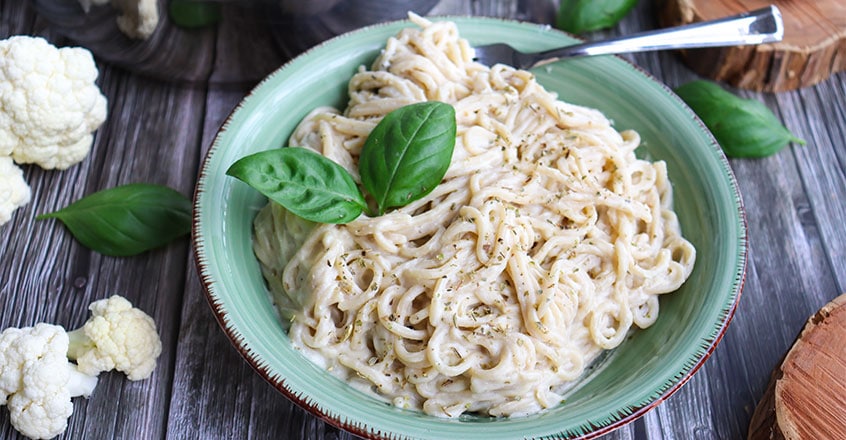 100% online, learn at your own pace
Instructor led format
No prerequisites
Continuing education credits