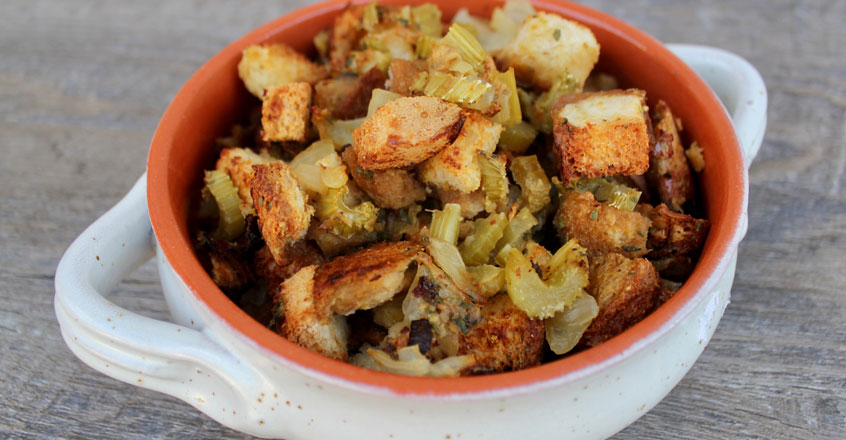 Ingredients
½ cup vegetable broth
1 tsp low sodium soy sauce or tamari
4 cups whole grain bread cubes
½ cup diced onion
½ cup diced celery
1 Tbsp nutritional yeast
½ tsp poultry seasoning
½ tsp garlic powder
½ tsp dried parsley
Instructions
1. Preheat oven to 350 degrees F.
2. Add the tamari or soy sauce to the vegetable broth and bring to a boil.
3. Place the bread, onions, and celery in a baking pan.
4. Add the spices and seasonings to the bread and mix well.
5. Add the boiling vegetable broth to the bread/vegetable mixture making sure to coat the bread evenly.
6. Bake covered for 20 minutes.
7. Bake uncovered for another 10 minutes, stir, and serve.
100% online, learn at your own pace
Instructor led format
No prerequisites
Continuing education credits