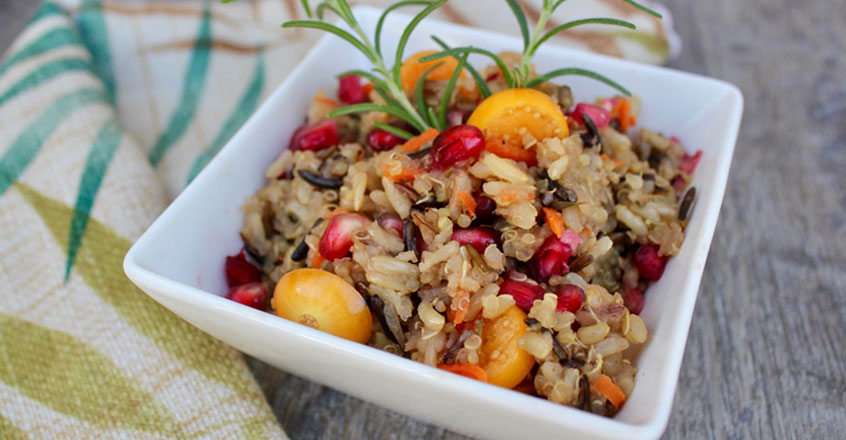 Ingredients
½ tsp sage
1 tsp thyme
1 tsp rosemary
½ cup wild rice
1 ½ cups quinoa
1 cup brown rice or brown rice blend
½ cup freshly squeezed orange juice
2 ½ cups vegetable broth
½ tsp sea salt
1 cup shredded carrots
1 cup pomegranate seeds (optional)
1 cup gooseberries (optional)
Instructions
1. Heat a saucepan on medium heat.
2. Add the spices and stir in the dry pan for 30 seconds.
3. Add the wild rice, quinoa, and brown rice and stir for 1 minute.
4. Add the orange juice, vegetable broth, and sea salt, and stir well.
5. Bring to a low boil, cover, and reduce the heat to medium low and cook for 45 minutes.
6. Remove from the heat then mix in the carrots and fruit and serve.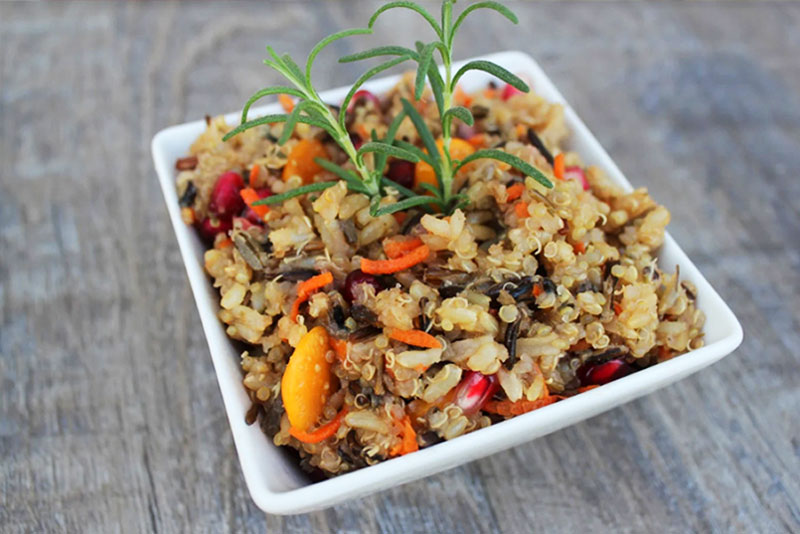 100% online, learn at your own pace
Instructor led format
No prerequisites
Continuing education credits