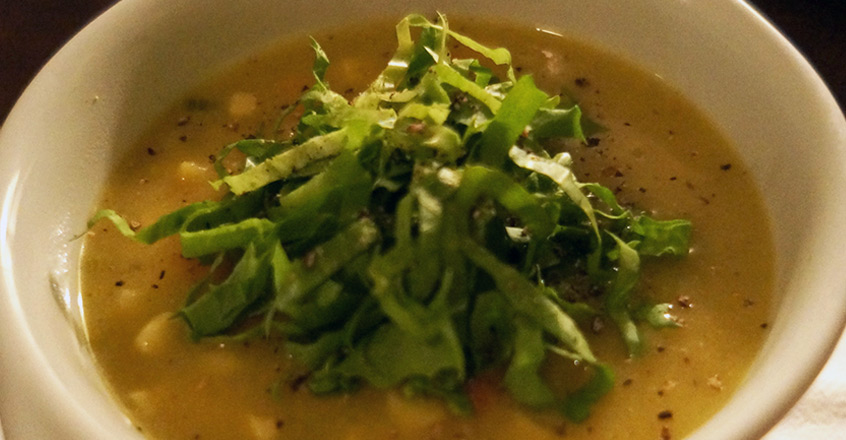 Ingredients
5 cups water
½ cup brown rice
1 bay leaf
1 tsp sea salt
¼ tsp powdered turmeric
¼ tsp Old Bay spice
2 cups fresh corn
1 cup red onion, diced
1 cup celery, diced
1 cup carrots, sliced thin
1 cup sweet potato, diced ¼ inch thick
1 ½ tsp sea salt (optional)
½ tsp black pepper
½ tsp ground caraway
10 escarole leaves, julienned
Instructions
1. Place the water, rice, bay leaf, turmeric, sea salt and Old Bay spice into a pot and cook 30-35 minutes on a low simmer.
2. While the rice is cooking, place the remaining ingredients (except the escarole leaves) in a bowl and mix to coat evenly with spices.
3. Roast in a 350 degrees F oven until veggies are tender. You can also water sauté in a pot on the stove top until the veggies are tender.
4. When the rice is finished cooking, let cool down and remove the bay leaf. Use an immersion blender to blend the rice until smooth
5. Fold in the vegetable mixture.
6. Garnish with escarole leaves when served.
100% online, learn at your own pace
Instructor led format
No prerequisites
Continuing education credits