The following is an article from a Community Grant recipient.
Urban Garden Resources of Worcester (UGROW), established in 1995, is one of the core programs of central Massachusetts's Regional Environmental Council (REC). Through UGROW, we at REC support a network of 60 gardens. Twenty of these are at Worcester public schools, involving more than 2,000 students and 40 teachers. We provide free soil testing, compost delivery, workshops, training, technical support, and volunteer recruitment. But more than anything, UGROW is working to create a sense of community around Worcester that centers on sustainable food production.
Six of the gardens in our network are urban farm sites that produce at greater scale. These include two youth-run urban farms in our YouthGROW program (Youth Growing Organics in Worcester) and four Education and Agriculture Training (EAT) Centers. The EAT Centers are designated community garden sites that provide training, space, and resources to recently arrived refugees who have agricultural backgrounds. Currently, this initiative is supporting 20 refugee farmers, and the food grown at these EAT Centers is being sold through the REC Community Farmers' Market.
UGROW is working to create a sense of community around Worcester that centers on sustainable food production.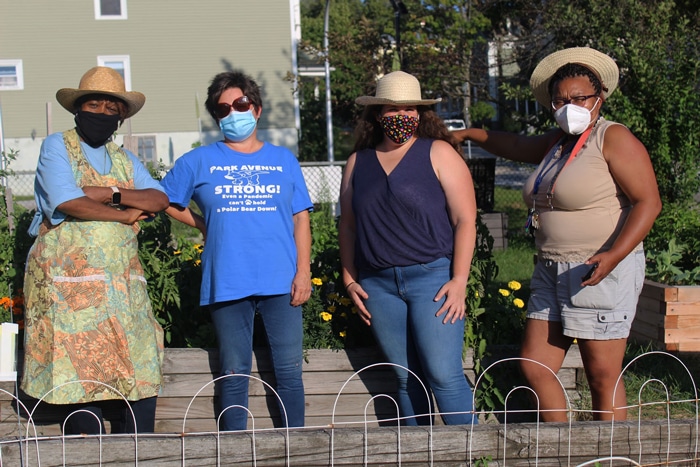 Thanks to the grant from the T. Colin Campbell Center for Nutrition Studies, we are going to be able to provide even more support for the gardeners throughout Worcester. We are improving garden infrastructures, introducing permaculture designs that our community gardens coordinator and School Gardens Manager recently learned in a permaculture design course, and building a stronger network of support between garden coordinators. We are replacing deteriorated raised garden beds; planting trees, shrubs, and nitrogen-fixing plants; and planting flowers that will attract pollinators and beneficial insects. By working with certified Master Gardeners and Permaculture Designers, we are able to respond to the unique needs of specific gardens and nurture sustainable, ecological gardens that will require less maintenance over time.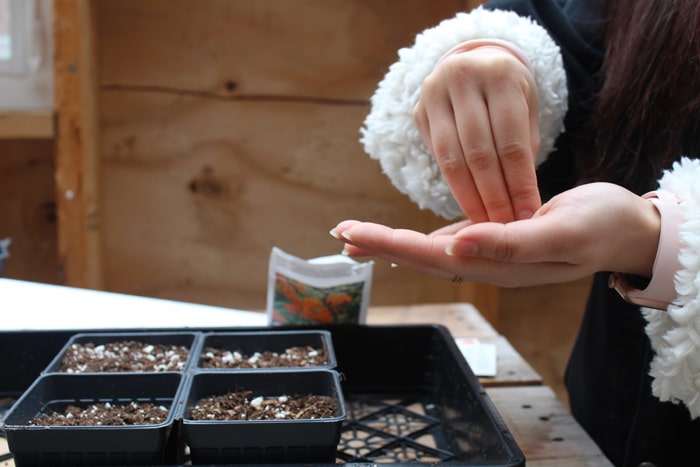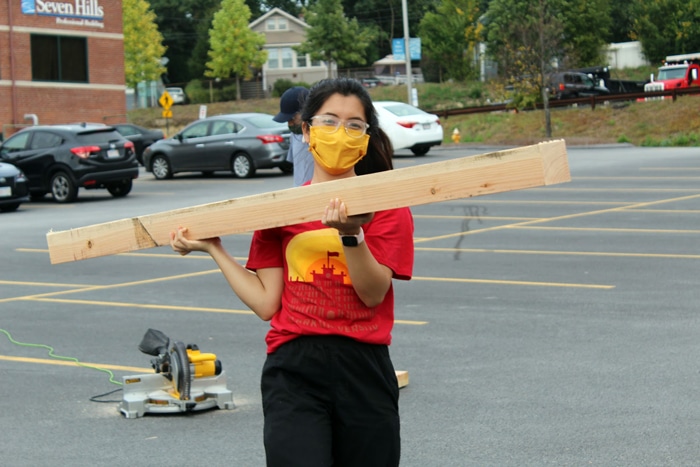 Examples of best permaculture design practices—practices designed to create more self-sustaining ecosystems within the gardens—include intercropping annual vegetable plants with perennial vegetables, being attentive to the balance between different fruit and nut trees and shrubs, using nitrogen-fixing plants to improve the soil and flowering plants to attract pollinators and beneficial insects, and developing adequate composting systems. Once these practices are established, the amount of maintenance work required for both REC and our gardeners will decrease, even as the gardens become more productive.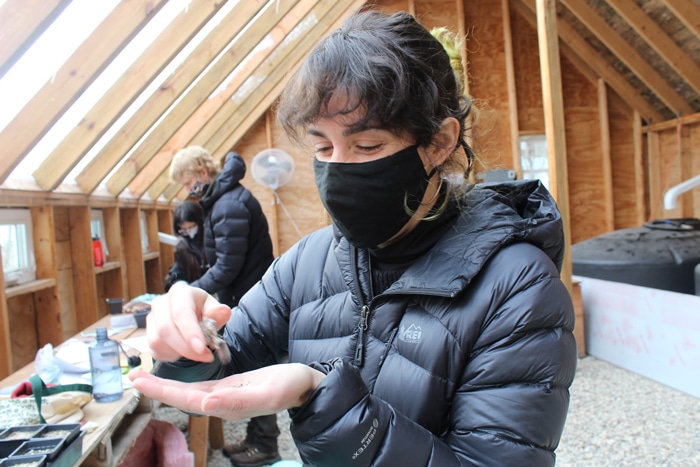 In addition to our work with YouthGROW, our refugee-powered EAT Center farms, and the general support and education being provided by UGROW, we also have a few other amazing initiatives. Our School Gardens Manager, Eliza, recently led a hands-on education program at Rainbow Child Development Center in which the children learned how to sow seeds and water the soil; Eliza will be working with faculty and staff to tend to that garden throughout the summer. We also created a website with interactive maps of neighborhood plots in Worcester for any locals interested in exploring gardening opportunities close to home. The UGROW team, both staff and volunteers, have also been involved in tending to the Worcester Adult Learning Center Gardens, and working to build, expand, and improve therapeutic gardens at the Seven Hills Aspire building. We've conducted workshops on gardening and garden construction, built a new community garden at Coes Park, and held a garden giveaway whereby visitors could take home and make their own sofrito as well as information about the new garden.
We are grateful for the support of CNS. It will allow us to continue creating productive, robust gardens throughout our communities.
This article is collectively written by Eliza Lawrence, Grace Sliwoski & Annika Ramona, pictured respectively below.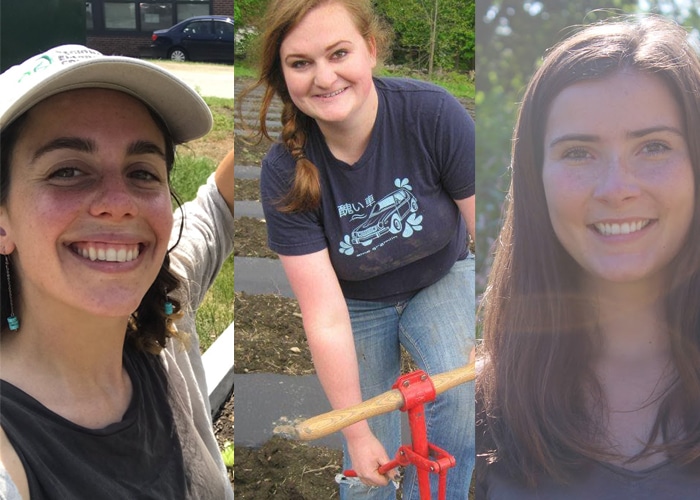 The T. Colin Campbell Center for Nutrition Studies (CNS) is committed to increasing awareness of the extraordinary impact that food has on the health of our bodies, our communities, and our planet. In support of this commitment, CNS has created a Community Grant initiative to empower sustainable food-based initiatives around the world by providing grants to enable innovative start-ups and to propel the growth of existing initiatives. Please consider making a donation to this great cause. 100% of your donation will go to support initiatives like the one you just read about in this article.
Copyright 2023 Center for Nutrition Studies. All rights reserved.