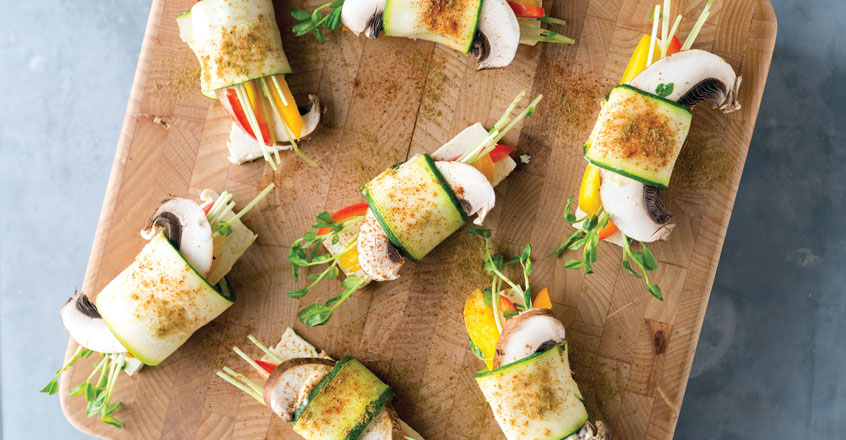 Ingredients
1 zucchini
2 tsp hummus
¼ cup clover, alfalfa, mung bean, or sunflower sprouts
3 ounces firm or extra firm tofu, sliced
¼ cup multi colored bell pepper slices (red, yellow, orange, and/or green)
3 or 4 mushrooms, sliced
⅛ to ¼ tsp ground cumin
⅛ to ¼ tsp cayenne pepper
1 Tbsp nutritional yeast flakes
Instructions
1. Using a mandoline or sharp knife, slice the zucchini lengthwise into long, thin slices.
2. Spread the hummus on the zucchini slices.
3. On one end of each zucchini slice, place some sprouts and a few slices each of tofu, bell pepper, and mushrooms.
4. Roll it up and sprinkle on some cumin, cayenne, and nutritional yeast.
Cooking Tips
1. You can turn these naturally low-calorie and gluten-free rolls into an elegant dinner dish by serving with a simple marinara sauce, fresh basil, and garlic.
2. Feel free to customize these rolls with your own favorite veggies.
100% online, learn at your own pace
Instructor led format
No prerequisites
Continuing education credits