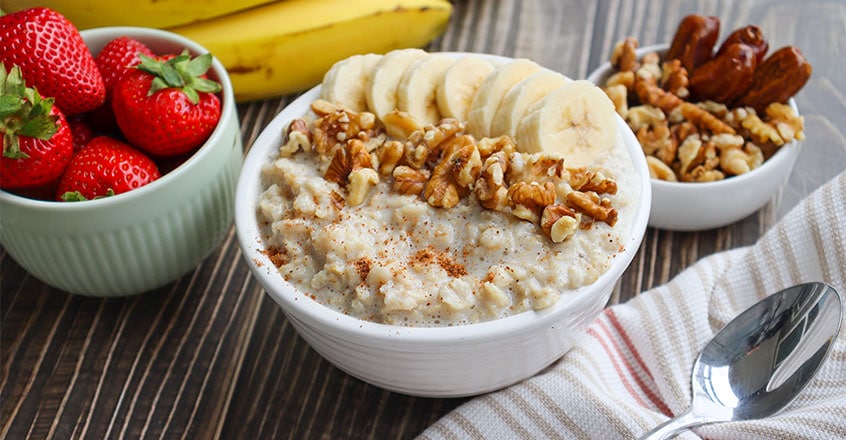 What You'll Need
---
1 banana, cut in bite size pieces
How to Make It
---
1 Combine the oats, banana, dates, cinnamon and water in a small pot.
2 Cover and simmer for 3-4 minutes, until the oats are creamy.
3 Top with walnuts and serve.
Cooking Tips
You can also microwave this recipe for 2-3 minutes.
To avoid boiling over, stir every 20-30 seconds.
Not into bananas? Try this with peaches, pears, or plums.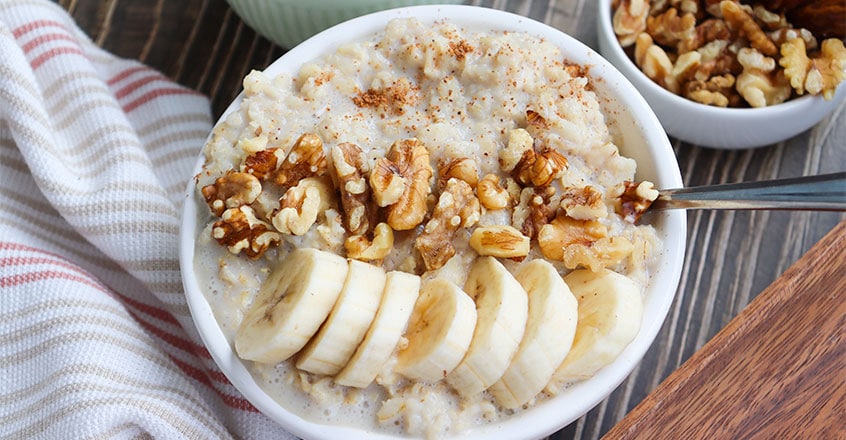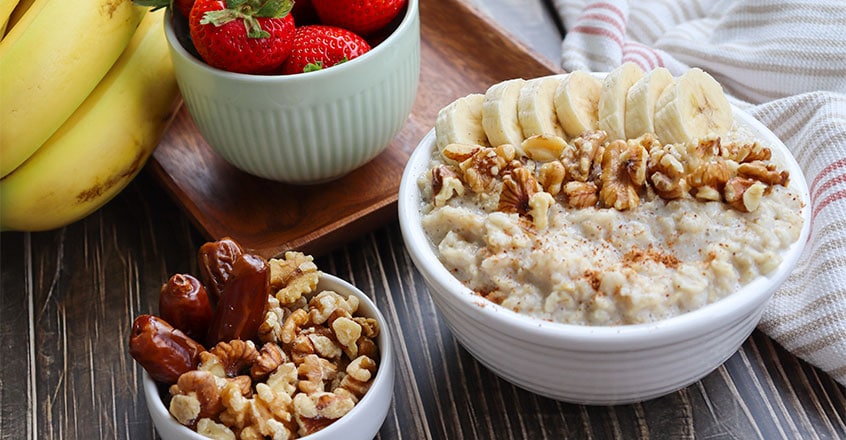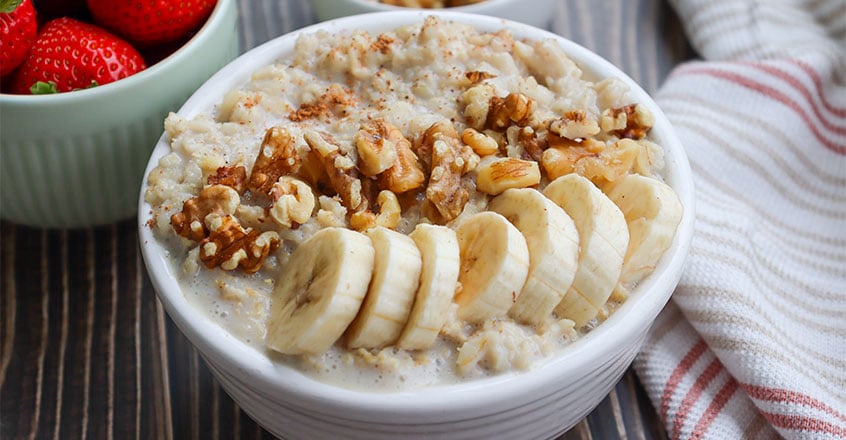 Copyright 2022 Center for Nutrition Studies. All rights reserved.