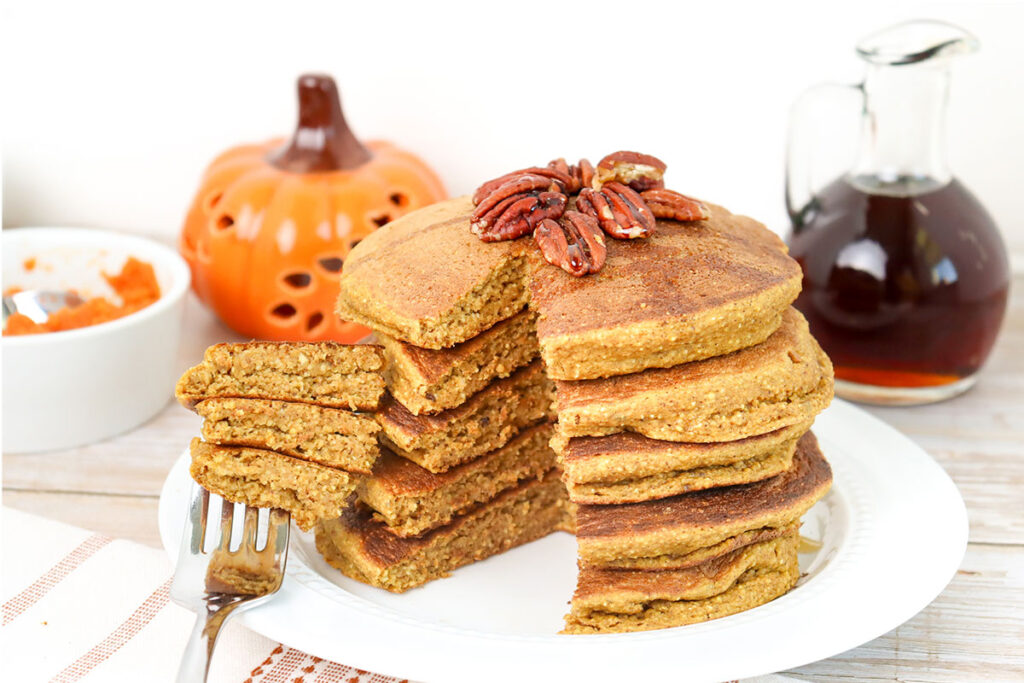 Ingredients
3 cups rolled oats
½ cup millet
¼ cup flaxseed meal
1 ½ tsp baking soda
2 tsp baking powder
2 ½ tsp pumpkin pie spice
4 cups unsweetened plant-based milk
2 Tbsp apple cider vinegar
3 Tbsp maple syrup or date paste
1 Tbsp vanilla extract
¼ cup pumpkin puree
Instructions
1. In a blender, process the oats and the millet.
2. Transfer to a large bowl and mix with the remaining dry ingredients.
3. Process the wet ingredients in a blender.
4. Pour wet ingredients over dry ingredients and mix well.
5. Preheat a skillet at medium-low temperature, then use a ladle to scoop the desired amount of batter into the center of the skillet.
6. Cook until a few bubbles appear on the top and the bottom is firm. Flip the pancake and cook until done, approximately 5 minutes. Repeat with remaining batter and enjoy!
Cooking Tips
1. Freeze leftover pancakes for a quick meal later in the week.
2. Add cacao powder for a delicious variation.
3. This batter can also be used to make waffles.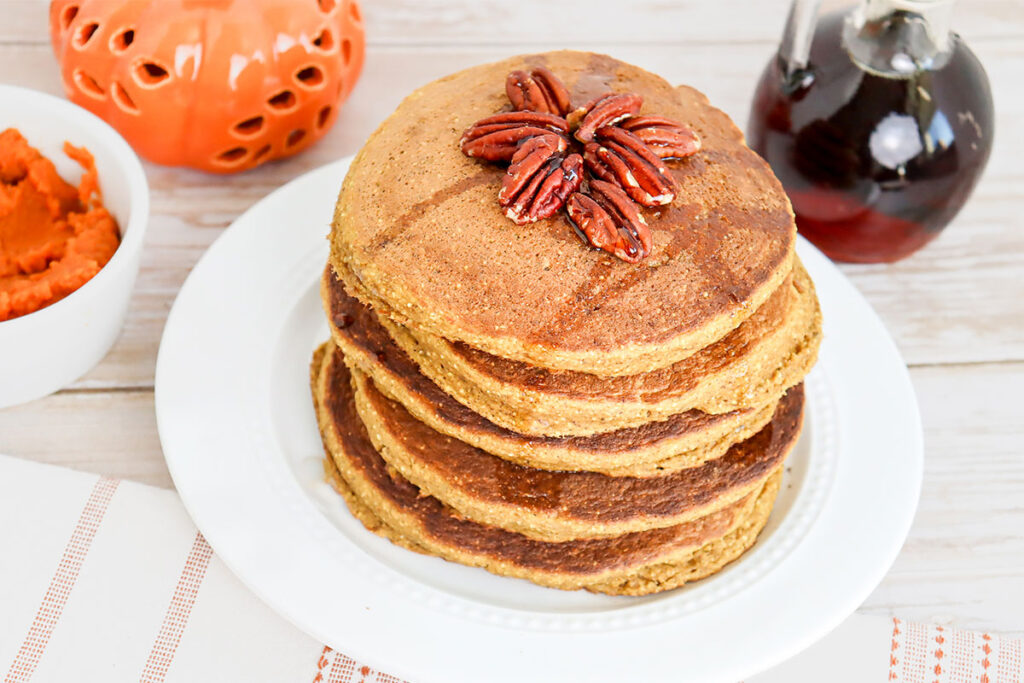 100% online, learn at your own pace
Instructor led format
No prerequisites
Continuing education credits