Ingredients
2 cups unsweetened non-dairy milk
1 tsp pumpkin pie spice
4 pitted dates
2 Tbsp raisins
2 cups pumpkin puree
2 cups rolled oats
Instructions
1. Blend the non-dairy milk with the dates, raisins, and pumpkin pie spice.
2. Combine the blended milk with the pumpkin puree and oatmeal in a medium bowl.
3. If the mixture is too thick, add a little more non-dairy milk.
4. Cover and let sit in the refrigerator for at least an hour or overnight.
5. Enjoy chilled or warm.
Cooking Tips
1. You can double or triple the recipe and store the leftovers for the rest of the week.
2. You may substitute the pumpkin with sweet potatoes.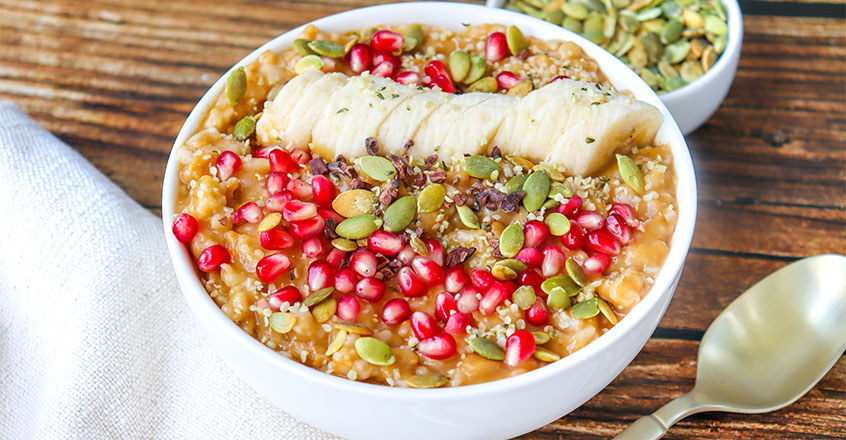 100% online, learn at your own pace
Instructor led format
No prerequisites
Continuing education credits