What You'll Need
---
1 tsp apple cider vinegar
How to Make It
---
2 In a bowl, mix together all the ingredients until combined.
3 Pour the mixture into the waffle iron and cook until golden brown.
Cooking Tips
Serve with your favorite fruits.
Store your remaining cooked waffles in the freezer and reheat in an oven or toaster.
You can also use this mixture to prepare pancakes.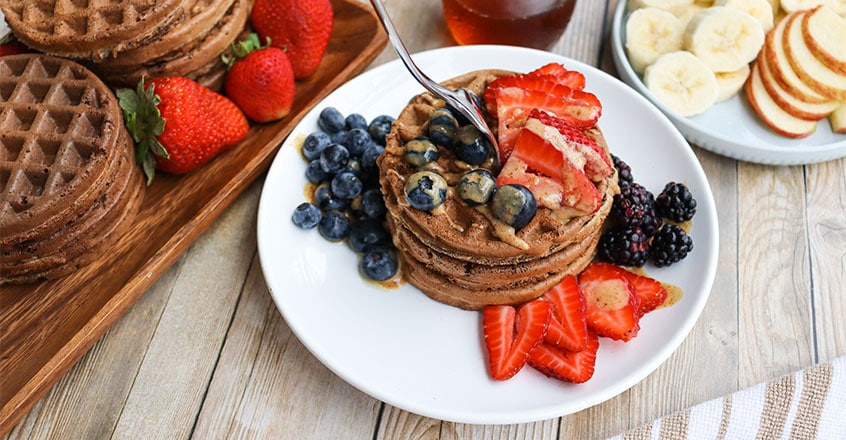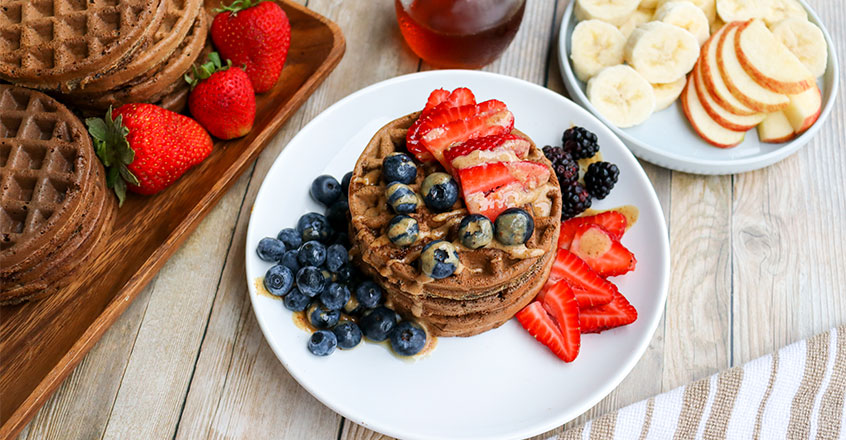 Copyright 2022 Center for Nutrition Studies. All rights reserved.