Buckwheat Waffles With Dark Cherry Syrup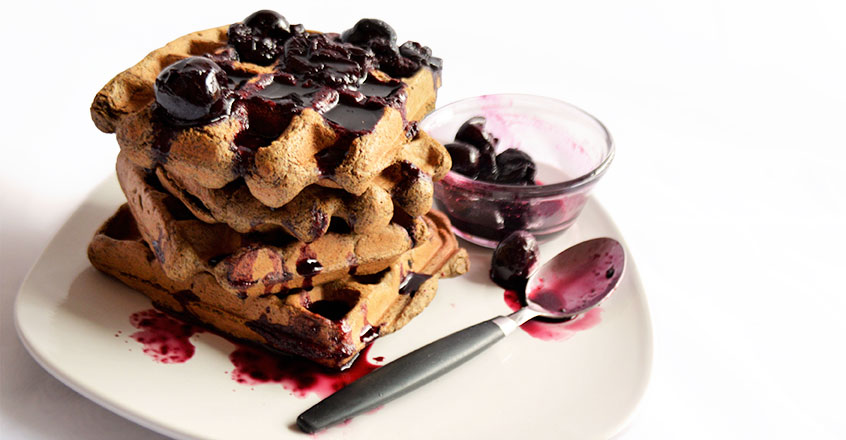 What You'll Need
---
WAFFLES
SYRUP
2 cups pitted dark cherries
How to Make It
---
WAFFLE PREPARATION
1 Place all the ingredients in a bowl and mix until well combined. Batter should be stiff, thick and not too dry. If it is too dry, add a splash more of plant milk.
2 Heat waffle maker to high.
3 Pour waffle batter into waffle maker and cook for two minutes.
4 Remove to a plate. If it sticks, use a flat knife to pry it out of the waffle maker.
SYRUP PREPARATION
1 Mix together all the syrup ingredients in a saucepan. Heat until warm. Pour over cooked waffles.
Cooking Tips
Frozen cherries work better than fresh for the syrup.
1 flax egg = 1 Tbsp ground flax seed mixed with 3 Tbsp warm water.
These waffles can be frozen and reheated in a toaster.
Copyright 2022 Center for Nutrition Studies. All rights reserved.